Location
The Sanctuary Adelaide Zoo
Plane Tree Dr
Adelaide, SA 5000
Australia
Description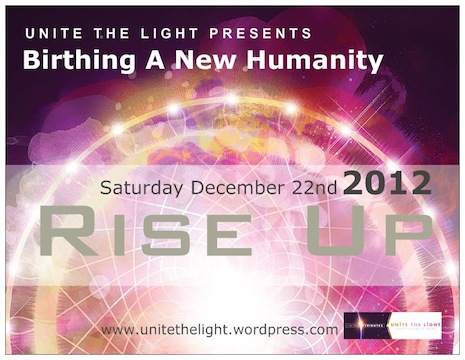 Unite the Light presents RISE UP Birthing a New Humanity - An event being held in Adelaide, South Australia, that will celebrate and anchor the birth of a new humanity on December 22 - 2012.
Unite the LIGHT – our future is now was born out of Elizabeth Ellames passion to help others identify and use their gifts to make a difference in our world. Elizabeth is the founder of Unite the Light and has built a community of innovators, practitioners, teachers, artists, leaders, and everyday angels of compassion; a living example of the power of true UNITY in community.
Elizabeth is the Primary VisionHolder for the project along with five Stellar Teams. The teams formed in January this year (2012) to develop the content for the event. Their goal has been to embody unity-based principles and serve in the transformation of humanity: the individual, the community, and the world.
The RISE UP - Birthing A New Humanity event is designed to raise positive awareness in people, as well as raise funds for the "Because I am a Girl" campaign, connected to Plan. The event is based on the group's discoveries throughout the year:
Who and what does it mean to be:
· The New Woman
· The New Man
· The New Story
· The New Family
· The New Child
· The New Business
· The New Style Leader
The event will be an array of sacred ceremony, video clips, performers, guest speakers both locally and globally presenting on the above topics.
Plus we are proud to announce we have -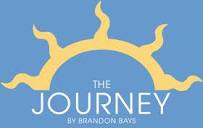 Brandon Bays
presenting her view on New Consciouness.
This exciting project is leading edge and will aid in the next phase of humanities evolution. How we all contribute will be important. It's time to truly connect with each other and Unite the Light.