UniSA Graduation Ceremony, 9:30 AM Wednesday 17 February 2021
University of South Australia Graduation Ceremony, 9:30am Wednesday 17 February 2021
About this Event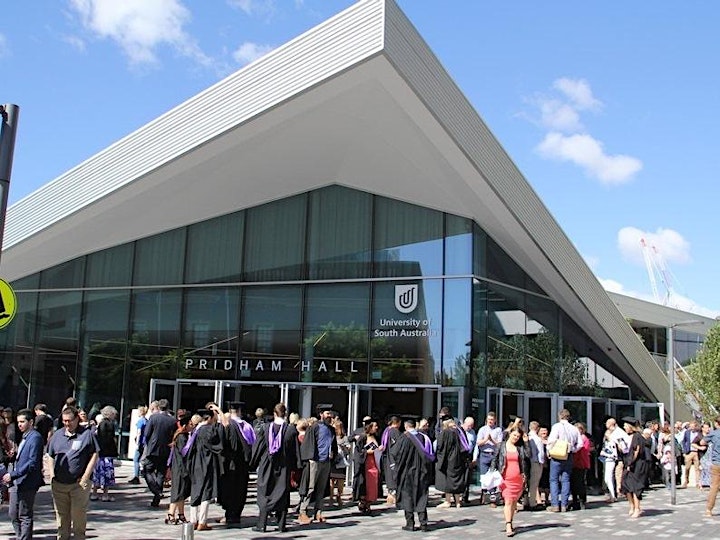 Please ensure you purchase tickets for the correct ceremony.
If you are feeling unwell on the day, please do not attend the event.
Guest tickets are strictly limited and are available until sold out. Once all tickets have been sold it is not possible to make any more available as all seats in the venue have been sold.
If children are attending the ceremony they will require a valid guest ticket in order to enter the ceremony venue. Prams are not permitted to be taken into the ceremony venue.
All guest tickets will be issued in the name of the purchaser.
Further information about the Graduation Ceremony is available here.