UniSA Graduation Ceremony, 3:45 PM Thursday 1 October 2020
About this Event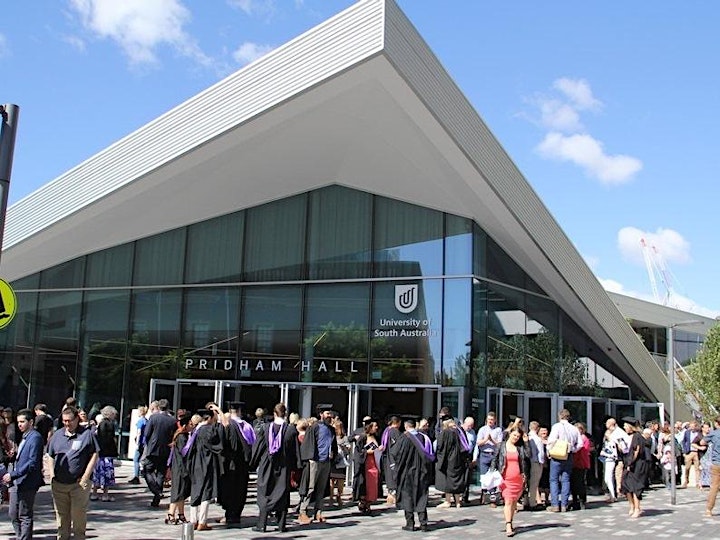 Please ensure you purchase tickets for the correct ceremony.
Tickets go on sale at 9:00am (Adelaide time) on Monday 7 September 2020.
If you are feeling unwell on the day, please do not attend the event.
A limit of 2 guest tickets per graduating student applies.
To purchase guest tickets please select the green 'Tickets' button above, enter the graduating student's UniSA student ID number into the 'Access Code' field then select 'Apply'. You can then purchase tickets up to the set limit.
Ticket limits are in place to allow each graduating student the opportunity to invite guests to share this special occasion whilst also complying with Government health advice relating to physical distancing requirements.
The 2 guest tickets are not reserved. When attending the ceremony your two guests will be seated together (not physically distanced) however they will be appropriately physically distanced from other guests in accordance with the South Australian Government's physical distancing requirements.
If children are attending the ceremony they will require a valid guest ticket in order to enter the ceremony venue. Prams are not permitted to be taken into the ceremony venue.
Further information about the Graduation Ceremony is available here.