UniSA Graduation Ceremony, 10:30am Thursday 16 April 2020
About this Event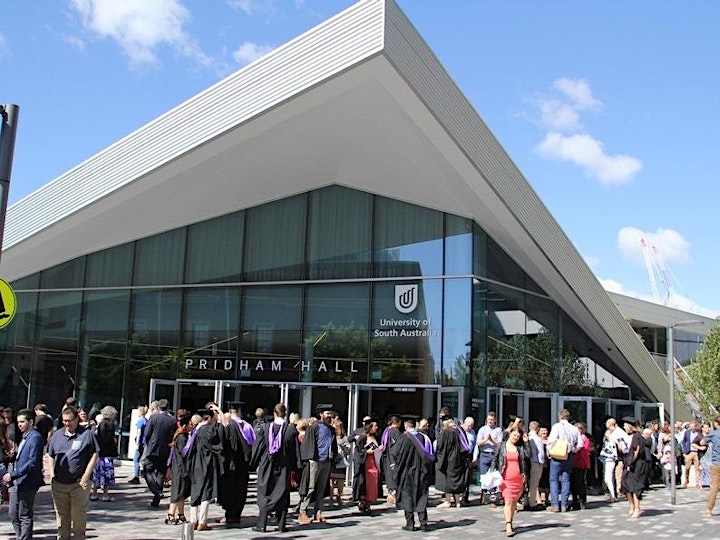 Please ensure you purchase tickets for the correct ceremony.
Tickets go on sale at 9:00am (Adelaide time) on Wednesday 25 March 2020.
A limit of 3 guest tickets per graduating student applies.
To purchase guest tickets please select the green 'Tickets' button above, enter the graduating student's UniSA student ID number into the 'Access Code' field then select 'Apply'. You can then purchase tickets up to the set limit.
Ticket limits are in place to allow each graduating student the opportunity to invite guests to share this special occasion.
The 3 guest tickets are not reserved. Ticket limits will be removed for any remaining guest tickets on Monday 6 April 2020 at which time any remaining tickets will be made available for sale without restriction until sold out.
Guest tickets are available until sold out. Unfortunately once all tickets have been sold it is not possible to make any more available as all seats in the venue have been sold.
If children are attending the ceremony they will require a valid guest ticket in order to enter the ceremony venue. Please note that the ceremony may not be suitable for young children as the duration can be up to two hours. Prams are not permitted to be taken into the ceremony venue.
All guest tickets will be issued in the name of the purchaser.
Further information about the Graduation Ceremony is available here.