Description
Unearthed is an open innovation program for the global resources sector. The 54-hour long Unearthed Hackathon will bring together software developers, data scientists, engineers, designers, entrepreneurs and industry insiders to develop prototype technology solutions to resource challenges. Participants will have the unique opportunity to work on real industry data from the world's largest gold mining company - Barrick Gold.
Please see unearthed.solutions website for full details about the event, the challenges, past results, and our supporters.
Quick Schedule breakdown:
Friday - 5:00pm Event Opens,

12:00AM event close
Saturday - 8:00am Event Reopens, 12:00AM event close


Sunday - 8:00am Event Reopens, 4pm Pitches Start, 7pm Awards, 7:30PM event ends.
Hackathon challenges will be announced online and at the Info Session: http://unearthed.link/UETOR_IS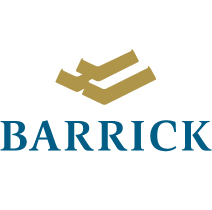 ---
FAQ's
Can I come ready as a team? Can I participate as an individual? I don't have a team, but still wish to come along, can I do so?
We recommend that you work as a team. We have found the most successful team size is between 3 to 4, but teams can be more or less. If you don't have a team then we'll help you to form one at the info session or on the opening evening.
When is the info session?

The Info Session will take place on 23 February at the Centre for Social Innovation located on 192 Spadina Ave. Register here: http://unearthed.link/UETOR_IS

I won't be able to make it for the full weekend, can I still come?

If you are unable to make one of the days/nights, that's OK. Just let us know or let your team members know beforehand. If you haven't formed a team yet and cannot make the Friday night, drop us an email and we'll try to put you in a team so that you're ready on Saturday.
What is the cost? What does it involve?
Developer tickets are for the full weekend. This includes breakfast, lunch, dinner, coffees and drinks all weekend! It also includes industry mentoring and tech startup experts.
When will the challenges be released? Can we start working earlier?
Descriptions of the challenges will be released the week before the event. All code, design and assets must be created during the hackathon or be freely available to the public (open source). Attend the info session prior to the hackathon in order to get prepared.
Who owns what we make at the event?
All teams retain full ownership of what is created during the event, barring any prior agreements you might have with employers, universities, etc... You own 100% of the IP that you create!