Women's self-confidence is a critical issue that affects all women in the world. Let's educate ourselves, and plant the seeds for change.
About this event
This session will be conducted by Samantha Sacchi, founder of The Self Club, and co-hosted by Insight Academy.
It has been a long and challenging journey over the past 100 years standing up for our rights, getting our voices to be heard, and being at the forefront of important decisions that are made that affect our lives and evolution.
The Dalai Lama said in the 2009 Vancouver Peace Summit: "The world will be saved by the Western woman."
And yes, if you're a woman reading this, he is referring to YOU. Women and the feminine are key to bring this world and society back into balance. The feminine that has been repressed and shamed and exploited for so long needs to heal and rise.
Women's self-confidence is a critical issue that affects all women in the world, personally and professionally.
We believe women reconnecting with their self-confidence and self-worth is one of the important first steps in creating a better world.
During this class/gathering Samantha Sacchi will discuss:
The incredible evidence of lack of self-confidence in women
How the patriarchy has shaped our self-talk and beliefs
The wounds we carry and the disconnection with our feminine
Barriers we face in the professional world like second-generation gender bias and the respect/likeability tradeoff.
How being disconnected from sisterhood matters.
Key small and big things we can do now to pave the path forward
"There is a new revolution in the folds - it shows up in many ways through all the latest news on gender empowerment, and it is lead by young women and girls just like you and from right around the globe.
Anything that gets women to be stronger, empowered, engaged, and resourced is not just a good idea, it is likely the most important single factor in our chance to navigate successfully the massive challenges we face as a community, no, as a species." - Michael Bartura.
And so are we. Spread the word. Tell your sisters. Let's educate ourselves, and plant the seeds for change.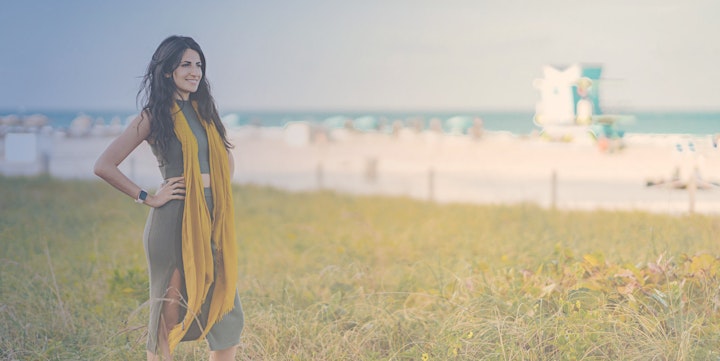 About Samantha Sacchi Mucci
She is the founder of The Self Club. She is an educator, a holistic coach and a strategist dedicated to raising our collective consciousness through many different methodologies. She has lived in 10 cities across 4 continents and sees all of humanity as one.
About the Self Club
At The Self Club we know all change we want to see in the world starts with The Self - with you. 🌏 And real change will require you to commit. To show up. Every day.
Our epic membership creates a supportive, sacred space for you to show up for yourself continuously in a world that throws you back into the auto-pilot and old patterns. It's your space to come back home to yourself and your tribe, to align mentally, physically, emotionally, and spiritually. It's your reminder. Your anchor. We harness the power of commitment, community, and accountability to keep you aligned, awake, and connected to your own power and authentic expression.
We know we were never meant to do this alone.
Organiser of Understanding Women's Self-Confidence | Interactive Class
Insight Academy wants to disrupt the education industry. The World keeps changing and we believe in real-world experiences. Our vision is to give students the skills, mindset and knowledge they will need to succeed in a new competitive economy. Insight Academy is a place to network, build community and collaborate. We aspire to be leaders in quality education, offering real outcomes.
The future is Insight Academy! Are you ready to join the community? ;)