| | |
| --- | --- |
| Understanding the Principles of Extraction with Refractometry | |
Event Details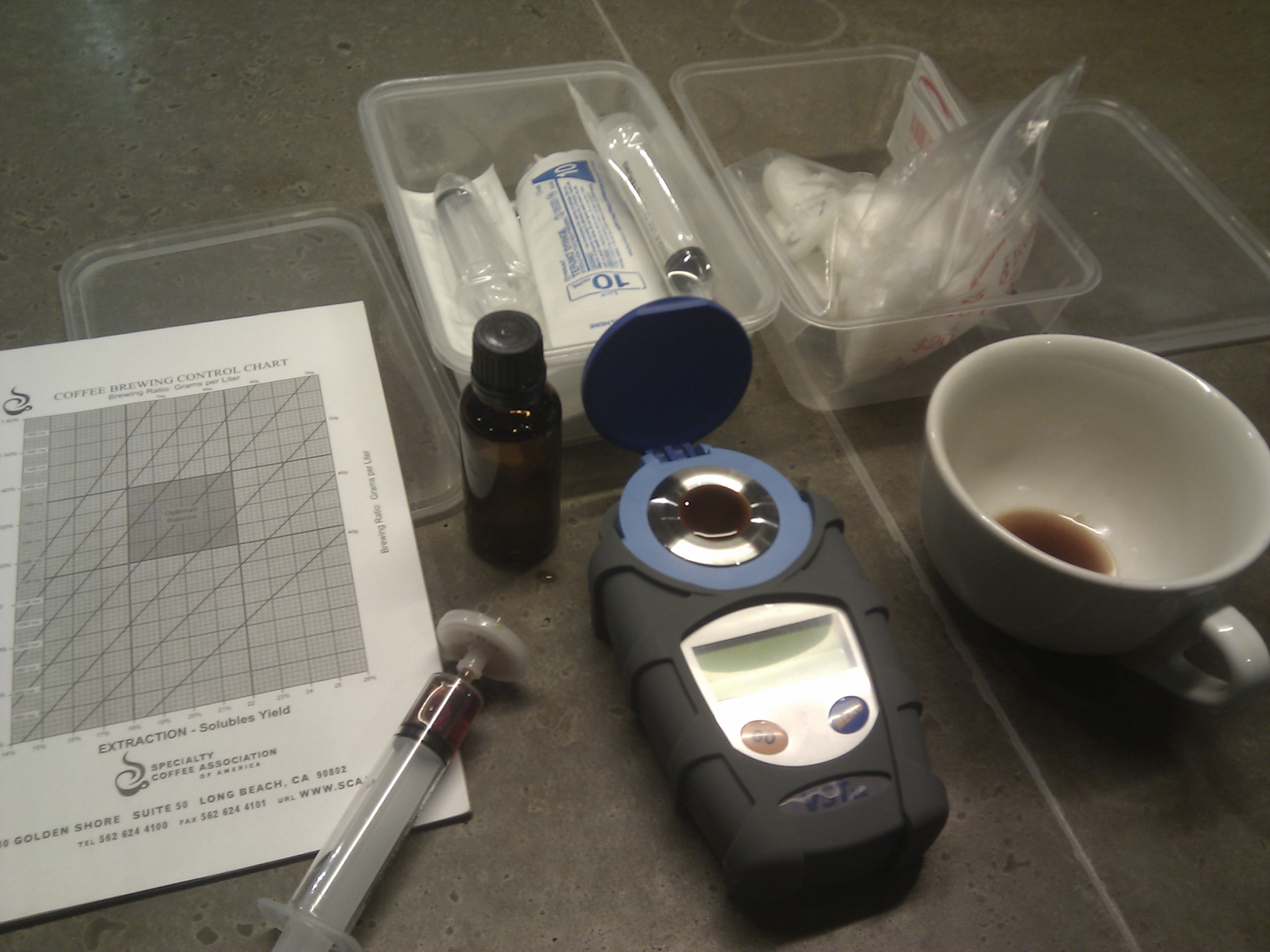 Understanding the Principles of Extraction with Refractometry
Many of you have heard the following enter the coffee vocabulary in recent times:
- Extraction Yields
- TDS %
- Brew Ratios
- MoJo'ing
- Refractometers
These terms came about thanks to the likes of Andy Schecter and Jim Schulman and their early works looking at Espresso Extraction as a science rather than art. Soon after Vince Fedele created MoJoToGo, his VST Refractometers and the VST Baskets, thats when this scientific way of looking at extraction had a rapid take-up.
This education session will seek to provide a base level understanding of the principles of the extraction process and better equip you to make informed decisions when you are deciding how best to represent a particular coffee.
The session will be limited to a small group to maximise interaction. We will begin by exploring the theory behind extraction, then we will move to brewing coffee and taking measurements using the Refractometer. The focus will be on filter coffee for the purposes of demonstration but the same principles can be applied to Espresso.
If you own a Refractometer bring it along, otherwise their will be some provided on the day to use.
Where: Mecca Espresso Ultimo (646 Harris St)
When: Tuesday 5th of February, 6.30-8.30pm
Cost: $110 (plus booking fee) 
This course is run by Sam Sgambellone, who is a partner at Mecca Espresso, the NSW Cup Tasting Champion for the previous two years as well as an AASCA Certified Judge. Sam is dedicated to education and development of his own staff, the broader coffee community as well as the general public.
Coffee Kaizen is committed to disseminating the most progressive coffee knowledge and techniques currently available to a broader audience.
//
Have questions about Understanding the Principles of Extraction with Refractometry?
Contact Coffee Kaizen
Where

Mecca Espresso
Shop 2 / 646 Harris St
Ultimo, New South Wales 2007
Australia