Understanding The Importance of Good Mental Health in Times of Crisis
This event will feature amazing guest speakers with extensive experience in mental health
About this event
Dear friends,
We're so excited to collaborate with CEPASDAfrica, NOPDER, and others for a FREE mental health webinar event
Theme: Understanding The Importance of Good Mental Health in Times of Crisis
Topics:
1.Understanding Mental health
2.Types of mental health
3.Signs and symptoms of mental health
4.Care for a person with a mental health disorder
5.Empathy
6. Postpartum Mental Illness and Symptomatic Awareness
7. How to Make Your Life Better During COVID-19 Pandemic
Date: June 26, 2020
Time: 12:00/GMT, 10:00 pm Melbourne Australia, 8:00 AM NY USA, 1:00 PM Nigeria
Click here to join the Meeting on the 26th
Meeting ID: 467 220 2232
Password: 1123456
For any enquiries, please inbox igweshiaustine@gmail.com or jude@gymha.org
Please, share across your networks.
We look forward to seeing you there!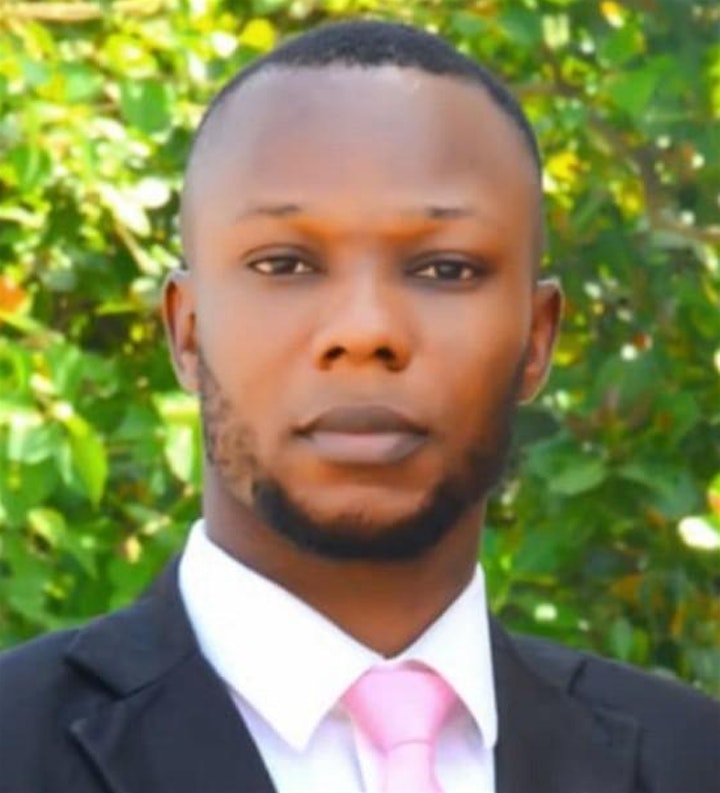 Amb. Igweshi Augustine
Host: Executive director/President At CEPASDAfrica, African Continent coordinator FRG
Amb. Igweshi Augustine is a pragmatic and dynamic youth richly endowered with unprecendented leadership acumen, a social entrepreneur and development worker with over 5 years' experience in non-profit sector. He is the Executive director/Int'l President Center for Peace Advocacy and Sustainable Development (CEPASDAfrica) a youth focused non governmental organization, with thematic focus on peace building, education, innovation, leadership and sustainable development goals. He is the Deputy Leader Democracy Africa Youth Parliament (DAYP). Africa continent coordinator: Rosario Gaton Foundation Dominican Republic, Project director: African Transformer Institute, Convener Nigeria Youth Summit and Africa Youth Peace Summit and Chair African Rehabilitation Institute of Azania Model African Union.
Igweshi Augustine has organized and hosted several programs centered on peace building and youth development across Africa, These has broadened his perceptive on the multi-faceted problems facing Africa youths in the area of peace, conflict, violent extremism, leadership, youth empowerment, entrepreneurship, human rights and peace and security. he is currently working to ensure the implementation of UNSCR2250 (Youth4Peace) in Africa. In 2019 he hosted the Nigeria Youth Summit, which brought together Nigeria youths and stakeholders from different part of the country to proffer solutions to the challenges facing the education system, peace and security architecture in Nigeria.
Igweshi Augustine have participated and facilitated several peace building programs, he was selected as the Nigeria delegation to the Global Online Model of the United Nations under the human rights council committee. In 2018 he was selected for the Asia Model United Nations. he was also selected for Open Minds young voices program of Friedrich Ebert Stitung. He has been featured on radio programs of youth connect of the Nigeria federal radio corporation and Armed forces radio
As a youth he desire to see a better society and be part of those taking the lead to achieve sustainable development and create the desired change we want to see. He aspire to be a pioneer of peaceful and transformed society that we all desire. He strongly believe that with the right knowledge, skills, capacity, network, collaboration and motivation young people will be able to steer an initiative to achieve sustainable development and make great impact in Africa and the world at large
He also believes in harnessing the potentials of the people of large demographic block young people in Africa and the world at large. Igweshi Augustine have carved a niche for him in leadership, youth development and he is a multiple award winner and a global peace Ambassador
He is currently on the organizing committee of International Model United Nations-STEM (IMUN-STEM) and also on the committee chair of World Trade Organization (IMUN) of UNESCO Center for Peace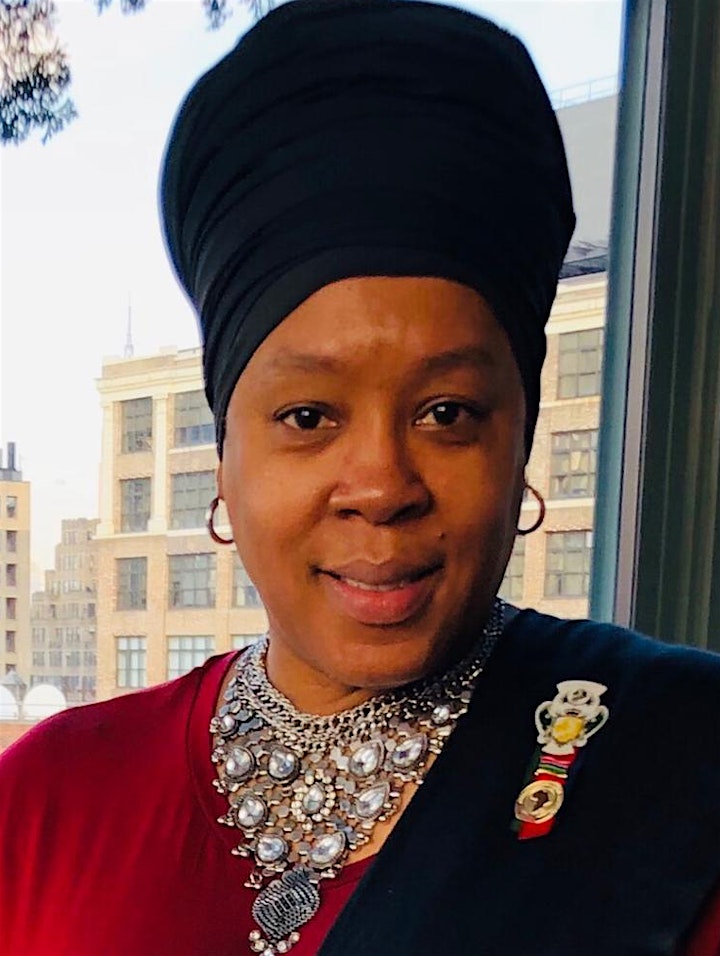 Dr. Ameena Ali
GYMHA Deputy Chairperson, Rtd Naturopathic Doctor, UN Director of Women's Empowerment, AU Deputy Member of Parliament, Special Envoy to UN Women Gambia
Dr. Ameena Ali is a recently retired Naturopathic Doctor specializing in Obstetrics and Gynecology; she has been in Organic Medicine, Home-birthing and the Maternal Education of Women for the last 30 years.
She is a Proud decorated Golf War Veteran and the 2020-2021 President-elect of the Rotary Club district 7090 in New York.
Her most recent accomplishments include:
In 2018, she was appointed as a Special Envoy to UN Women Gambia with an accepted NGO/CSO Dossier for Rural Women's Maternal Healthcare Access and offers solutions for our elders to be able to age-in-place, through her efforts as a member of The Global Alliance for the Rights of Older People.
She is the 2019 US Representative for the International Model UN Association and the newest member to the International Human Rights Commission in Geneva where she serves unrecognized Sovereign Tribes, undocumented International Cultures, Stateless, Landless and countless oppressed and displaced Indigenous People around the world.
Just this year, she was blessed to testify at;
• The January 2019 NYC Commission on Human Rights on Pregnancy and Caregiver Discrimination
• The February 2019, Council of the City of NY, Committee Report of the Infrastructure and Human
Services Division Committee of Women, for the Committee Oversight Hearing on Improving the Gender and Cultural Diversity of Monuments Located in City Parks and
• The September 2019 NYC Pay Equity hearing as commissioned by the NYC Commission on Gender and Human Rights.
On September 25, 2019, she received assignment as a Deputy Member of Parliament for the African Union, Representing the State of the African Diaspora (SOAD) Mission - 6th Region and in November she was newly appointed a Special Consultative Status as the Director of Women's Empowerment for the United Nations Department of Economic and Social Council (ECOSOC) – Northern Citizen Community Board.
But her best accomplishment is being a devout Muslim and a Mother of four (4) Daughters and Nana of twelve (12) Grandbabies (with one born just one day after her birthday, this August 2019) I present to you, Dr. Ameena Ali…
Halima Nuradeen
Counselor, Mindset Life Coach, Founder at Nur Outreach Programme for Drug Education and Reintegration (NOPDER).
Halima is Founder Nur Outreach Programme for Drug Education and Reintegration (NOPDER), former Director for Gender with the National Youth Council of Nigeria (2018), former member Democracy African Youth Parliament, Present Deputy Country Representative – African Youth for Development Commission (AYDEC), Present Vice president to Niger for the upcoming ECOWAS Model summit 2020.
She is a Professional Counselor, a counseling psychology practitioner, a certified Rational Emotive Behavioral Therapy (REBT) Mindset Life Coach, a Cognitive Behavior: Life Coach Practitioner. Well-versed in the field of addiction and mental health counseling techniques, a strong believer in personal development and public speaker.
Halima Nuradeen is very passionate about youth development and finding a strategic and lasting solution to curbing the rising involvement of youths, especially the girl-child in the menace of drugs/substance abuse and also the issues of mental health.
She believes that everyone has a right to access quality mental health care and addiction recovery, with minimal stigma associated with the process.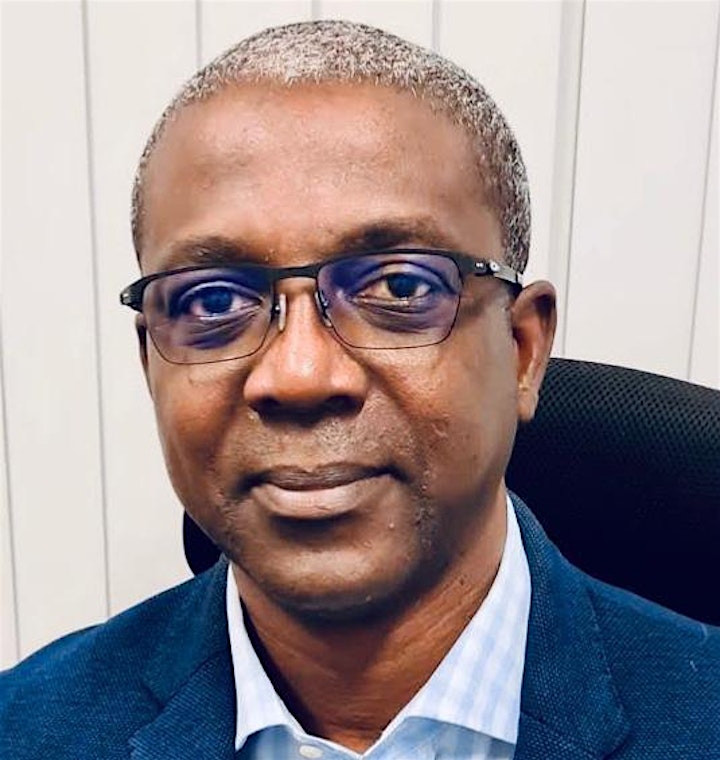 Dr Akinsola (Sola) Akinbiyi MBBS, FMCPsych, FRANZCP, PhD
Consultant psychiatrist, Mercy Mental Health, Point Cook Specialist Rooms, Director of ECT, Wyndham Clinic Private Hospital, Adjunct Lecturer, University of Notre Dame Australia.
Dr Akinbiyi is a consultant adult psychiatrist that works in both the public and private health sector.
He is also the principal psychiatrist at Telehealth Specialist Services. An online telepsychiatry services that provide psychiatrists and medical specialist services to people in a regional and remote area in Australia. To make quality mental health care convenient and straightforward for Australians in regional and metropolitan areas. www.telehealthspec.com.au.
He has 30 years experience in medical services and 26 years experience in psychiatry. He specialised in adult and transcultural psychiatry.
His mission is to provide patients with the best treatment and opportunity for a positive outcome by offering the highest level of service and care. He is a father of two lovely kids, and he loves to travel.
• MBBS (University of Ibadan, Nigeria, 1990)
• FMCPsych (Fellow of the Medical College of Psychiatry, Nigeria, 2001)
• FRANZCP (Fellow of the Royal Australian and New Zealand College of Psychiatrist January 2010)
Current positions
• Consultant psychiatrist, Mercy Mental Health, Werribee VIC 3030, January 2005 till date
• Director of ECT, Mercy Mental Health, Werribee VIC 3030, 2009 till 24/04/2020.
• Adjunct Lecturer, University of Notre Dame Australia July 2010 till date
• Consultant Psychiatrist, Harvester Private Consulting Suites, Sunshine VIC 3020, 2010 till date
• Consultant Psychiatrist, Point Cook Specialist Rooms, Point Cook VIC 3030, 2010 till 20/03/2016.
• Consultant Psychiatrist, Wallace Avenue Specialists Suites, Point Cook VIC 3030, 21/03/16 till date.
• Consultant Psychiatrist, Wyndham Clinic Private Hospital January 2014 till date.
• Director of ECT, Wyndham Clinic Private Hospital January 2014 till date.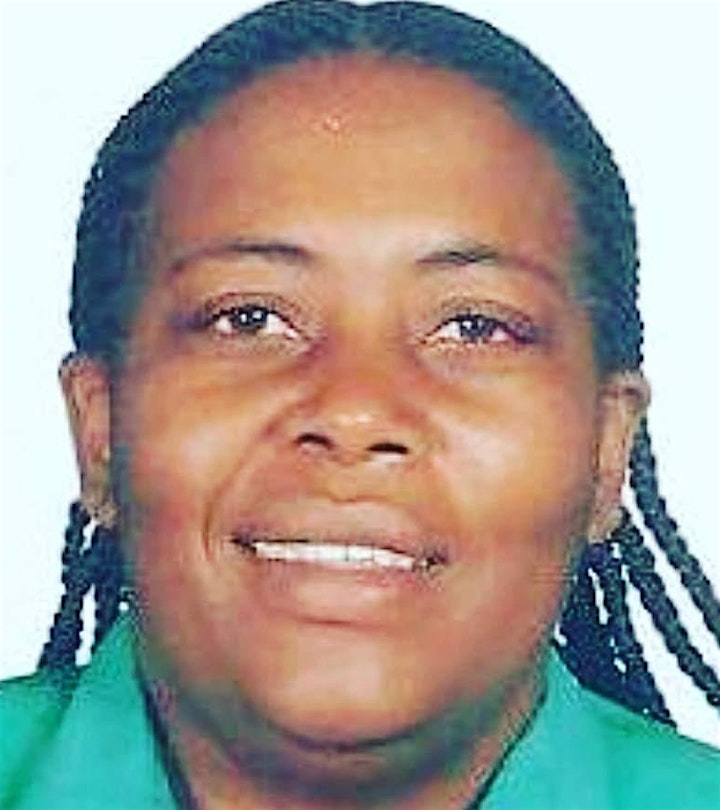 Dr Beatrice Dupwa
Midwife, Ministry of Health Zimbabwe and Child Care, Zimbabwe
Dr. Beatrice is a Health, Education, and Counselling Specialist (Health promotion, Registered General Nurse and Midwife). Currently working with the Ministry of Health and Child Care (Zimbabwe) as the National HIV testing and counselling Services training officer. Works with counsellors and psychosocial support providers to ensure linkages of HIV and mental health for adults, key populations, youths, adolescents, children and their families at health facility and community levels.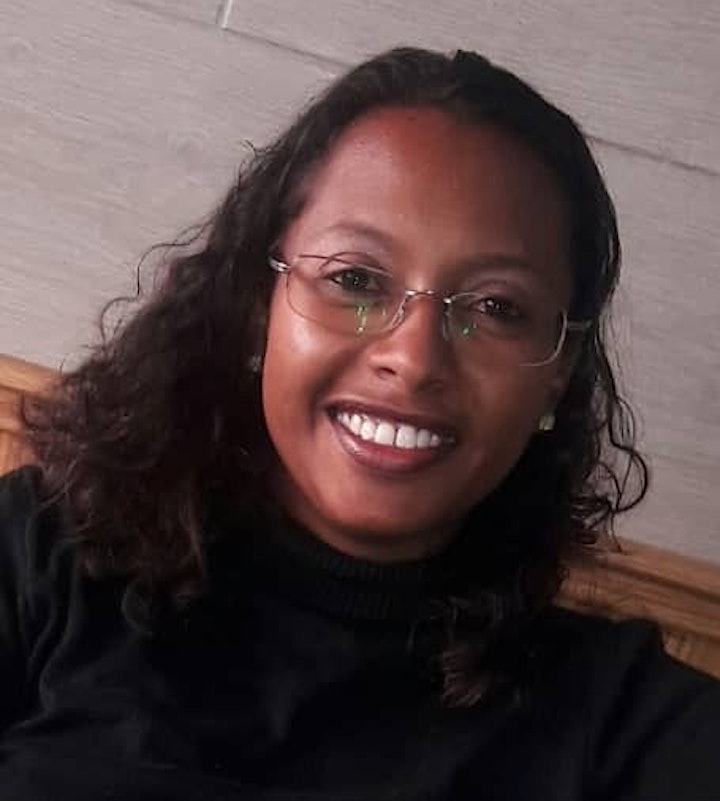 Mahmooda Lowe
GYMHA Ambassador, Chairperson of New Hope Foundation, Harare, Zimbabwe.
Mahmooda serve on the board of New Hope Foundation Global Network International General Committee.
She is a marketer with a passion for making a positive impact through mentorship and support. She has worked with youth, refugees, children, the elderly and the homeless. She anticipates helping vulnerable women and youth to realise their full potential. To this end she believes education and support structures are key.
"I see a bright future for my people, my home and my country in all sectors and am working towards implementing and achieving the SDG's. This is the roadmap to a better world".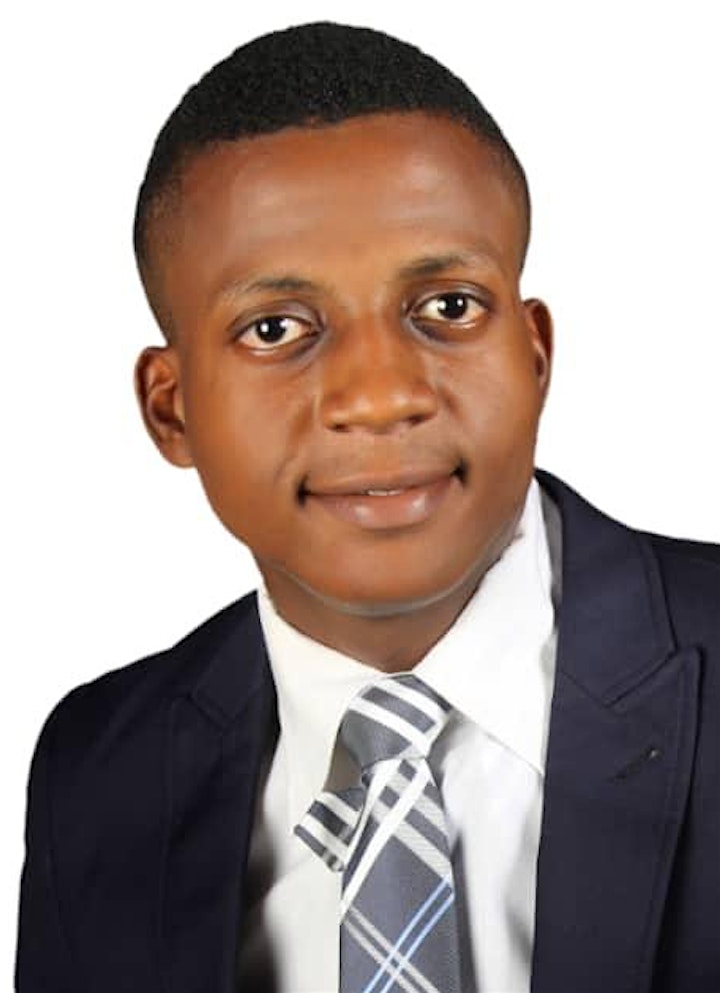 Dr Isaac Olufadewa
GYMHA Board Member, Medical Doctor, Founder and Executive Director At SRHIN Nigeria, One Young World Managing Ambassador for Africa and Middle East region.
Isaac is a medical doctor, master's degree (with distinction) holder and social entrepreneur with almost a decade of experience in leadership in various organizations that range from healthcare, leadership and public policy such as US-based International Youth Alliance for Family Planning, Australia-based Global Youth Mental Health Awareness, ONE Campaign (Nigeria) among others. He is the current One Young World Managing Ambassador for Africa and Middle East where he leads over 1,500 OYW Ambassadors from over 70 countries combined. He is also a health policy leader with expertise in global public health and advocacy and he is very passionate about sexual and reproductive health and rights (SRHR), NCDs and mental health of young people. He is currently the Founder/Executive Director of Slum and Rural Health Initiative (SRHIN), a registered organization that takes quality healthcare through the use of advocacy, technology and research to underserved people in urban slums and rural areas in Nigeria and Ethiopia with a vision to reach millions of people in Africa. Dr Isaac is a recipient of several awards, fellowships, scholarships or grants from several reputable organizations which include the African Union, Tony Elumelu Foundation, Reckitt Benckiser, and Harvard Global Health Institute.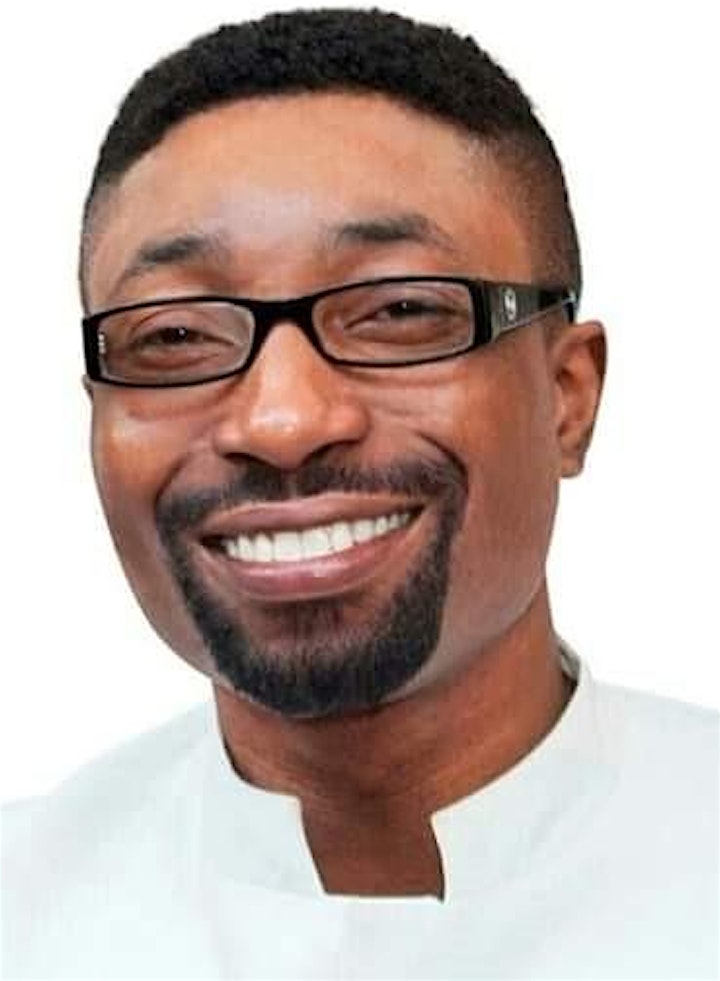 Prof Jude Ediae
Founder and Chief Executive Officer At Global Youth Mental Health Awareness (GYMHA), Certify Mental Health Practioner, Award winning Entrepreneur, Leadership Expert, and International Speaker.
Jude is a serial entrepreneur and active Humanitarian. He specialise in mental health, multiculturalism, project management, and the development of new business opportunities. He has more than 27 years experience in leadership.
Over the past eight months, Jude has successfully hosted Global youth mental health events in Australia, Nigeria, Ghana, Zimbabwe impacting thousands of youth to making a positive difference in their communities.
Jude is constantly striving for an opportunity to make a positive difference and contribute to making the world a better place.
As other global change makers, Jude wears many hats. Some of his experience includes, Founder and Chief Executive Officer of Global Youth Mental Health Awareness, Owner and Managing Director of JOBHIB International Enterprises, Trained Mental Health Practitioner, Certify Business and Education Specialist, Member of Royal Society of Victoria, Member of the UN Association of Australia, Member of Australian and New Zealand Mental health Association, and World Federation of Mental Health.
Jude is also one of the Slum and Rural Health Initiative (SRHIN), CATHY Youths Innovation Enterprise Project Advisors, Former Co-chair of Australia/Oceania Global Goodwill Ambassadors Foundation, Former International Youth Parliament Country Director, GSFEN National President, ASEAN International University–Australia Director of Education, Volunteer and Alumni of Leadership Victoria, Former Ethnic Communities of Victoria board of Director, Former Regional adviser for the Victoria Multicultural Commission (VMC).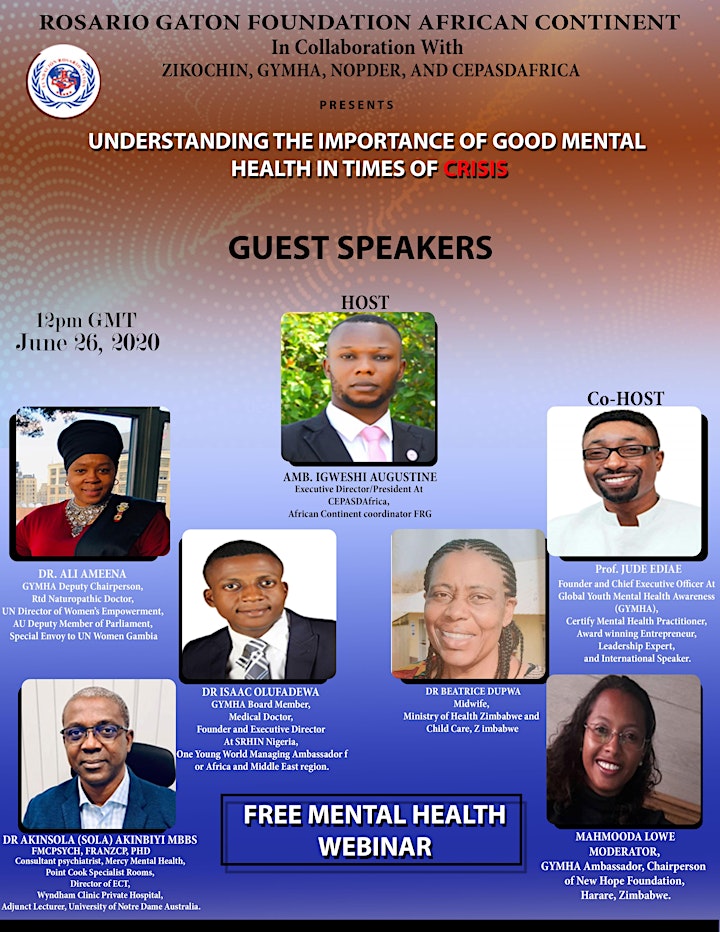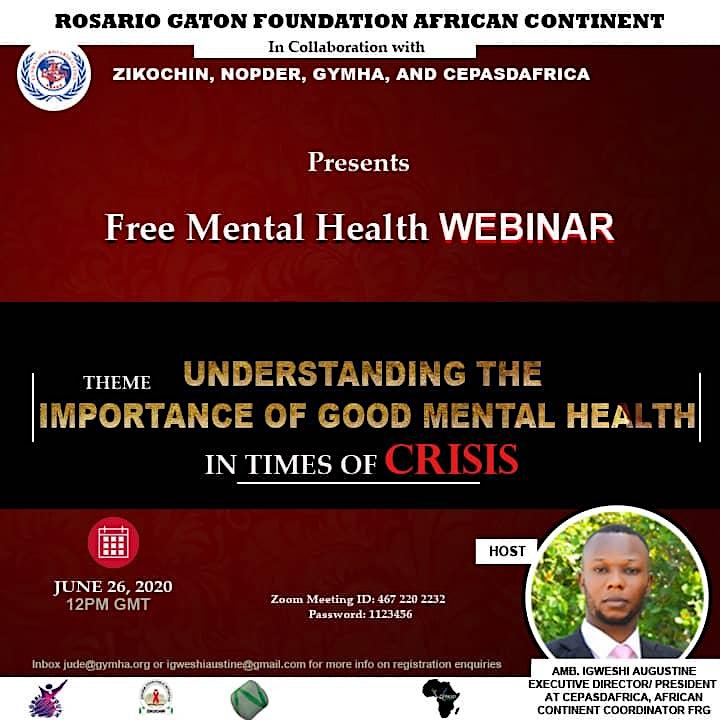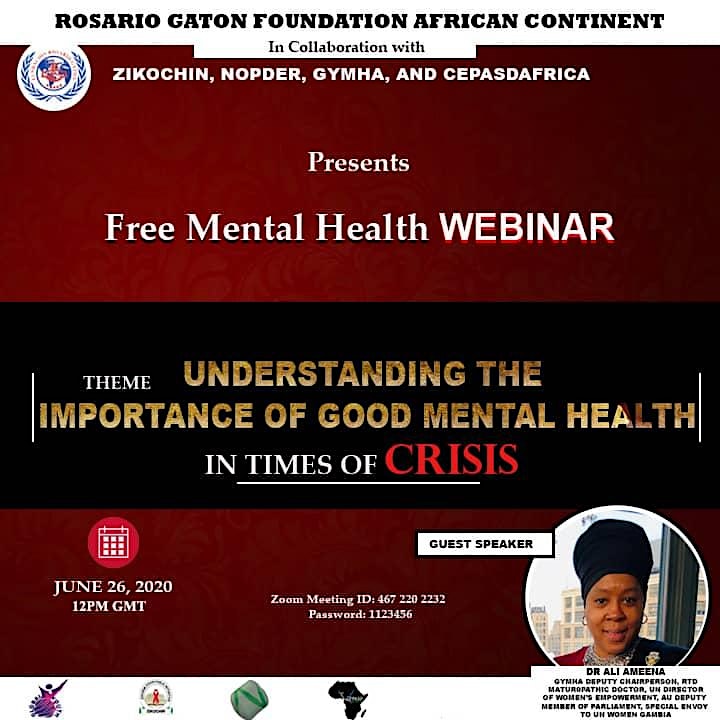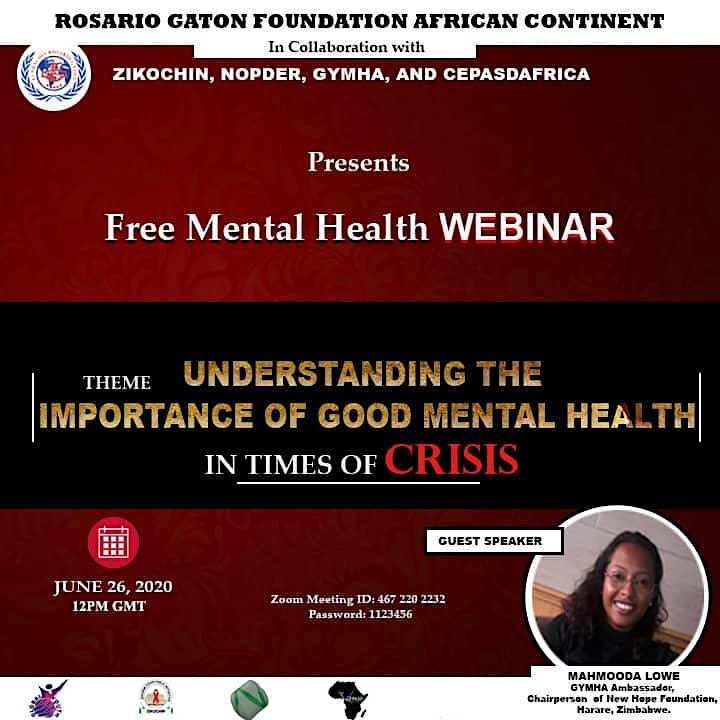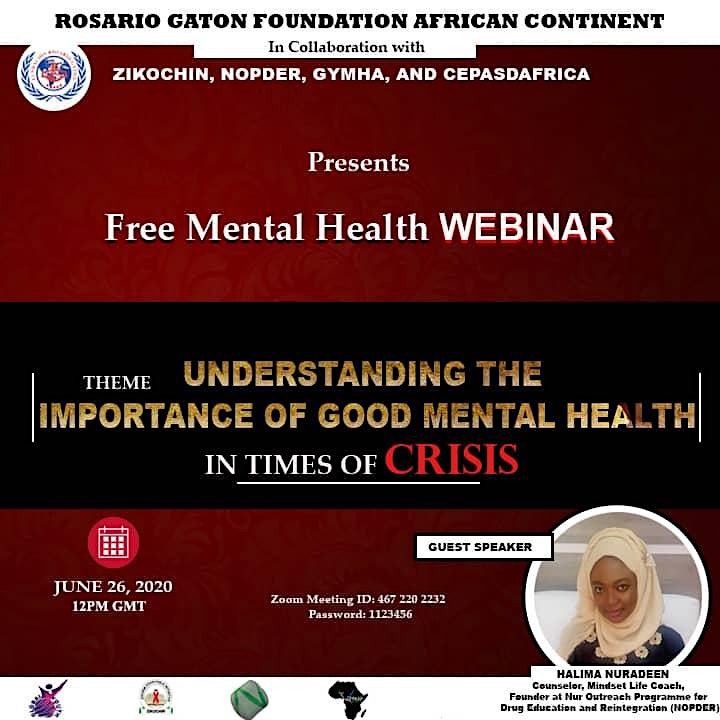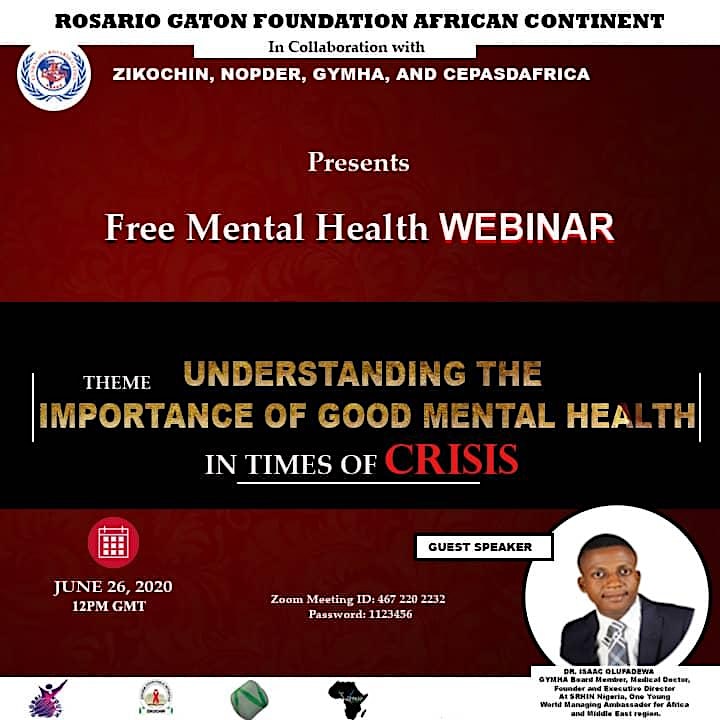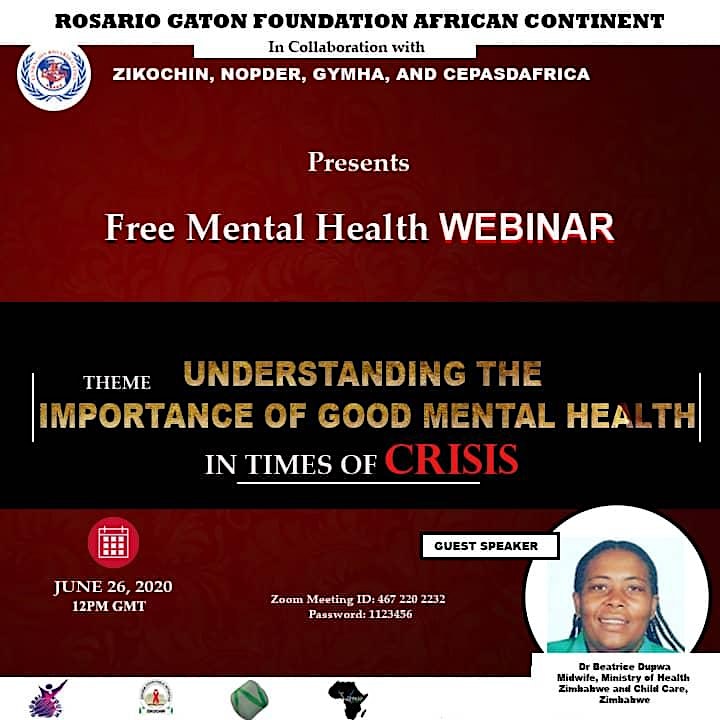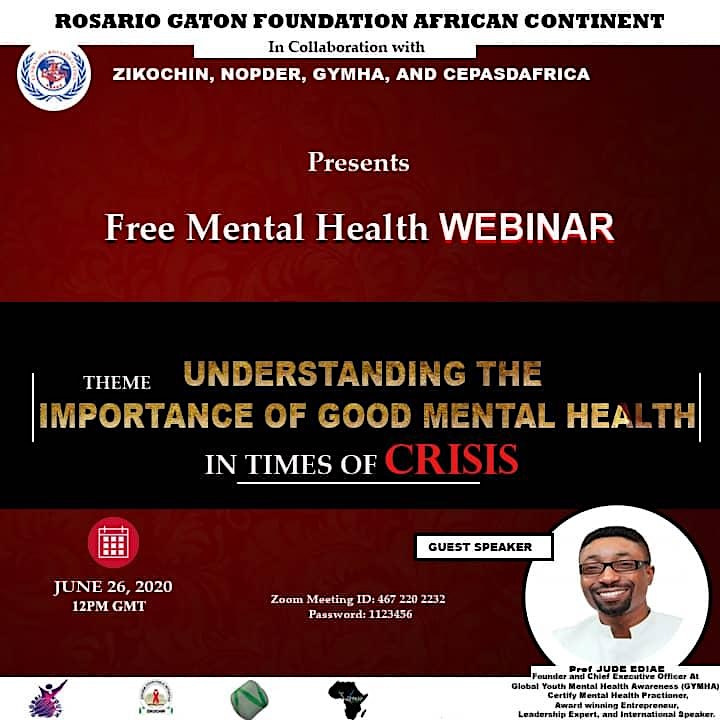 Organizer of Understanding The Importance of Good Mental Health in Times of Crisis