Understanding Intellectual Disability - 3 Session Webinar Series (Zoom)

Tuesday, 26 May 2020 from 1:00 pm to 3:00 pm (AEST)
Event Details
What is this webinar series about?
These three webinars introduce participants to many of the main impacts of intellectual disability that will, to some degree, be reflected in the lives of many people with an intellecutal disability.  This material is rarely addressed in formal training and gives participants greater insight into the daily challenges that people with intellectual disability may face.
You will hear:
- A short review of historical responses to people with intellectual disability.
- How others might misunderstand and mistreat people based on ill-informed perspectives.
- Different perspectives for understanding the needs of people with intellectual disability.
- What supports make sense and put people at best advantage.
- Practical principles for supporting people to succeed and understand.
Who is this event for?
This event is best suited to family members of those with intellectual disability, support workers, advocates, teachers, managers and others who work alongside people with intellectual disability. 
This event is tremendously informative and practical.
Guest Speaker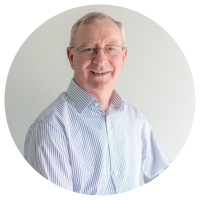 John Armstrong has a long involvement in the lives of people with disabilities, in informal advocacy and friendship roles as well as the formal roles of service provider, teacher, adviser and service planner. John is one of two senior Social Role Valorisation and Passing trainers in Australia. He is particularly interested in uncovering the reasons behind the abuse of vulnerable people and the things that influence beneficial instead of detrimental actions. His events seek to increase consciousness and the development of the qualities needed by people who intend to act with integrity and leadership.
Important Information About Your Registration
To get the most out of this course, it's essential that participants attend all 3 sessions.  Therefore, we will not be offering single session registration and entry to sessions 2 and 3 will only be provided to those who have attended the previous session.
Session 1:  Introduction
Date:  26th May 2020, 1pm to 3pm via Zoom
In this session, John will provide an introduction to the series and discuss the impact of not understanding intellectual disability and it's consequences for learning and support.
Session 2:  Understanding Intellectual Disability
Date:  2nd June 2020, 1pm to 3pm via Zoom
In this session, John will assist participants to understand intellectual disability.  He will discuss some of the universal things that people with an intellectual disability tend to struggle with and how this knowledge can inform the way we provide support, putting people at their best advantage.
Session 3:  Support and Learning Strategies
Date:  9th June 2020, 1pm to 3pm via Zoom
In session three, John will draw together the information from the previous two sessions and discuss how participants can create successful learning strategies and support.  He will also discuss some unique strengths that people bring to relationships.
All Ticket Prices Include GST (unless paying from your NDIS Plan)
The single ticket price includes the 3 sessions scheduled for this online event:
Session 1:  Introduction on 26 May 2020.
Session 2:  Understanding Intellectual Disability on 2 June 2020.
Session 3:  Support & Learning Strategies on 9 June 2020.
Registrations are only available online.  If you need assistance to book, please email our office at info@belongingmatters.org.
Further Information:  info@belongingmatters.org    www.belongingmatters.org
Please Read our Ticket Terms & Conditions and Privacy Policy before booking your ticket. 
Organiser
Belonging Matters is a small not for profit community education and advisory service developed by families who have a passion for social inclusion! We are people friendly and value driven. On this web site you will find a range of useful resources that aim to inspire and build the knowledge of people with a disability, their families and allies to enable people with a disability to have opportunities and pathways typical of other citizens in the community - lives that are personally fulfilling, unique, socially inclusive and empowering.