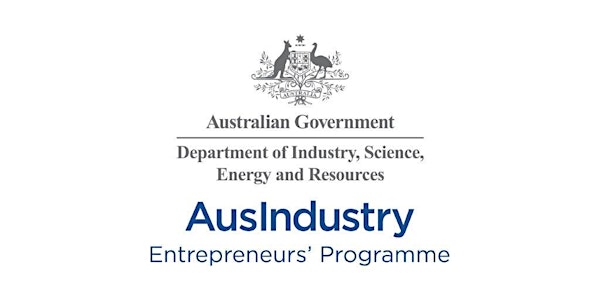 Understanding How to Sell with e-commerce into Asia
Sales Have Ended
Registrations are closed
This event has reached capacity. Please contact EPLearningEvents@industry.gov.au for more information on future events
Sales Have Ended
Registrations are closed
This event has reached capacity. Please contact EPLearningEvents@industry.gov.au for more information on future events
2 x interactive online sessions to understand how to use e-commerce channels to capitalise on growing consumer demand from Asia
About this event
You are invited to attend 2 x 2 hour interactive online sessions to understand how to capitalise on the growing demand from consumers in Asian regions, by effectively using e-commerce channels .
This event is for Queensland Businesses only and you must be committed to attend both days, 8 & 9 February 2022
At our workshop you will:
Learn how to tap into the world's largest e-commerce market and access Asia's rapidly expanding middle-class consumer base.
Gain a detailed overview of e-commerce platforms and opportunities for SMEs in a variety of Asian markets, with a key focus on the Association of South East Asian Nations (ASEAN) and India
Understand supply chain models required for an e-commerce strategy
Consider cultural needs for marketing, social media and building your brand in an Asian context.
WHY THIS MATTERS!
ASEAN's e-commerce market has quadrupled in the last 4 years from US$5.5billion of gross merchandise value (GMV) 2015 to US$23 billion of GMV in 2018.
The ASEAN region is emerging as an international growth hub for premium foods and the health and wellness industry as ASEAN GDP doubles in the next 10 years. With the region facing a critical challenge to alleviate disease and illness, opportunities abound for innovative and forward-thinking organisations to promote health.
In 2017, Australia's trade with ASEAN countries grew by 9% over 2016 , reaching $105 billion, which is greater than Australia's two way trade with Japan and the United States.
Session 1
10:00am-12:00pm - Qld time
Tuesday
8 February 2022
Session 2
10:00am-12:00pm - Qld time
Wednesday
9 February 2022
Presenters
Shiraz Engineer - Asialink Business
Jack Lu - Trade Advisor, AusTrade
For further information please contact Kelly Roberts after January 4, 2022 on: EPLearningEvents@industry.gov.au
This is a free and interactive event open to everyone and hosted by the Department of Industry, Science, Energy and Resources Entrepreneurs' Programme and Business SA.
The Entrepreneurs' Programme provides quality advice and support to assist businesses to innovate and grow. See: https://business.gov.au/grants-and-programs/entrepreneurs-programme