Sales Have Ended
Registrations are closed
Thank you for taking the time to join us. Welcome to our info share.
Sales Have Ended
Registrations are closed
Thank you for taking the time to join us. Welcome to our info share.
Understand Yin Yang with Dr. Jeff Lan
About this event
Introducing Dr. Jeff Lan's publication on the topic. Yin and Yang theory originates in China and is based on the observation of the external environment. Early theory was recorded in the 16th century. The theory reflects all the forms and characteristics that exist in the universe. It is the laws of Heaven and Earth, the great framework of everything, parent of change, beginning of life and death. Yin and Yang are philosophical concepts. He will be dealing with the vast uasage from medicine to fitness; and how to understand your Yin from your Yang.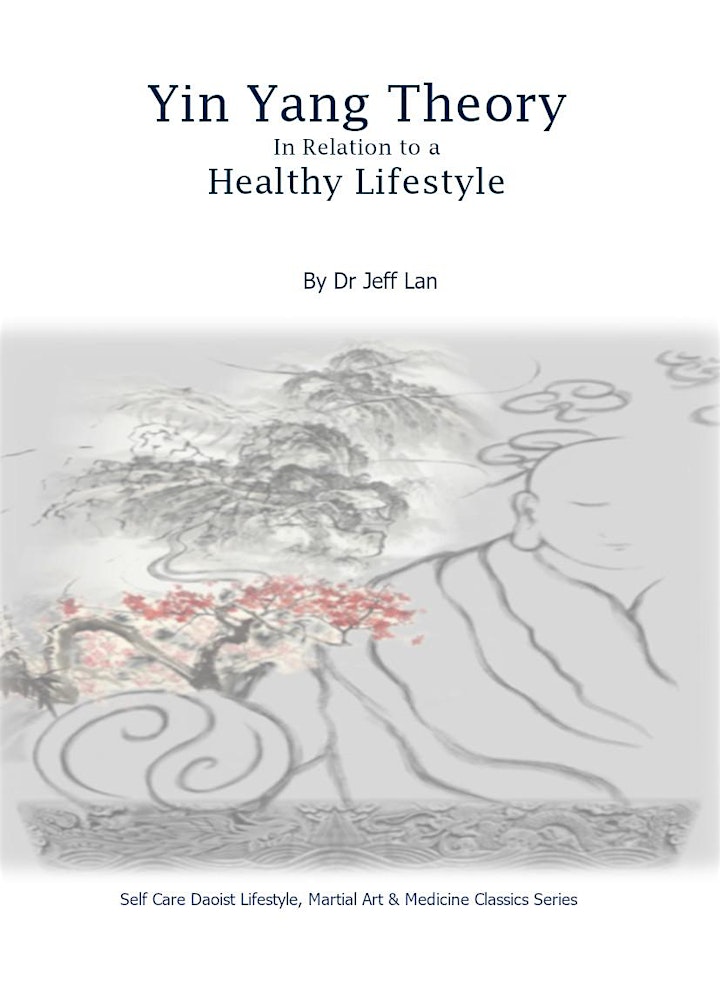 Organiser of Understand Yin Yang
Intro To Cosmic Qigong Healing & Nourishing Life
Daily Self Care Longevity is practiced by everyone regardless of prior knowledge or expertise.
We are born informed! In growing up; we lose the awareness and ability along the way. By enhancing daily actions and routine; we are able to assist our very own wellness and cognitive behaviour by awakening these abilities and improving upon them.
These webinars are the stepping stones to opening the door for you to enter and partake.
1MindBodyFitness caters to as broad and diverse as an audience possible; such as the curious general public, school kids, university students, businesspersons, creative's, the young at heart, aspiring healers, all forms of movement practitioners as well as health professionals who are interested in an experiential wellness exploration of self care longevity, preservation and vitality.