Description
Board Strategy and Design Unconvention
Monday, 9 April 2018, 8am for 8.30am start - 12pm finish

This session is best suited for:
Board chairs and directors

NFP senior management

Aspiring board directors

Academics, professionals and students
Are you truly tapping into the strategic potential of your board?
This Unconvention will explore the issues and opportunities for boards to impact the strategy of the organisations they serve. In this VUCA world we are seeing a distinct change in the way boards are involved in strategy, from the board being a reviewer and approver of strategy to being a full partner in the strategic process. These changes invite us to ask more questions about how to meaningfully involve the board in strategy development whilst ensuring management implement.
This Unconvention will explore the role of human centred strategy design as a board tool for problem solving, critical thinking and strategy creation. Is this approach just another fad or could this be a valuable tool for NFP boards….let's find out!
In this Unconvention, we will explore:
How to craft a future-proof strategy?

Design thinking as a tool for strategic planning

How human-centred is your strategy?

Diverse options for facilitating, planning and monitoring strategy on boards
Thank you to PwC for hosting this Unconvention.
Unconvention Sessions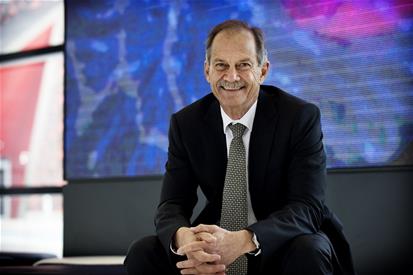 Innovation in Western Australia
Chief Scientist of Western Australia, Professor Peter Klinken
Strategy on Boards - What's your approach?

Hear the approaches to strategy from key leaders:
Jennifer Lawrence, CEO Brightwater

Andrew Edwards, Chair, Activ

Elizabeth Tylich, Partner, Jackson McDonald
The Imperative for Innovation on Boards
Cettina Raccuia, Innovation Capability Manager, RAC WA
Hear from Cettina Raccuia, RAC's Innovation Capability Manager, who will provide an overview of RAC's approach to innovation and the use of design as a way of compelling and creating change.

The Board's Role in Strategy

The panel will include:
Dr Sue van Leeuwen, Chair, The Patricia Giles Centre

Craig Heatley, National Chair, Red Nose

Dylan Smith, CEO, Fremantle Foundation
Organiser of Unconvention - Board Strategy and Design
Southcare is a not-for-profit providing personalised aged, home care and community services that support seniors to live with dignity and respect in your their home and community.
Guidance
Let's sit down together (you, your family and friends) and talk through the options and tailor a plan that respects your care choices and needs.
Honest Value
We have no hidden fees and you can have services for as little or as long as you need!
Belonging
Just like you, we're local and proud to be part of the community for over 35 years.