Description
Unbound Ideas Summit is a celebration of social innovation and entrepreneurship — bringing together Australia's leading and emerging innovators for an engaging day of big ideas!
With an exceptional line-up of facilitators, workshops and discussions, the event offers a unique opportunity to learn from and create networks with remarkable change-makers who call Melbourne home.

Breaking the mould of traditional conferences, this Summit is all about DOING, rather than being another talk-fest. Participants will have access to loads of hands-on, practice-based workshops specifically tailored to the needs and skills of people in the room - in addition to engaging debates, storytelling sessions, networking opportunities and even a comedy act!

This year's Summit will also feature an Unconference style session where we hand the facilitation over to you - the experts in the room. Self-nominated participants will be invited to lead in a 30min mini-workshop sharing their own ideas, knowledge, skills and experiences with other participants. Do you have a unique workshop you'd like to offer, or an exciting idea you want build a movement around? Get in touch with the organisers and we can make it happen!

As the cherry on the cake - we are also running 'Tuk Tuk Conversation Tours' throughout the day (yes, you read correct!). We have a real Tuk Tuk that will take you on a short tour around Melbourne's loved CBD sites whilst you connect more intimately and ask any burning questions you have for Australia's top social innovators.

This is one not to be missed!
*****

Session themes and topics include (but are not limited to):

Inspiring Entrepreneurial Stories: Voices from the Ecosystem
Ideas Hack-a-thon: Bring an Idea & Lets Make it Real
Learning from Failure
Telling Your Story: Creating an Exceptional Communication Strategy
Wisdom in Unusual Places – Startup Advice from People you wouldn't expect
Navigating finance: How to fund your idea
Work-life balance and self care as an entrepreneur
The Joy of Making: An innovative makers lab

The summit also aims to be as inclusive as possible, adopting a pay-as-you-can ticketing model where all are welcome.

This event is proudly supported by LaunchVic and RMIT University.

******

Program: Monday, 20th August 2018

RMIT University, Storey Hall

08:30 - 09:00 Registration
09:15 - 09:30 Welcome to Country
09:30 - 09:45 Conference Opening & Housekeeping
09:45 - 10:15 Opening Keynote & Lightning Talks
10:15 - 10:45 Morning Tea*
10:45 - 12:00 Parallel Sessions 1
12:00 - 13:15 Parallel Sessions 2
13:15 - 14:45 Lunch*
14:15 - 14:45 Optional: 'Stand Up & Pitch' Lunchtime Comedy Session
14:45 - 16:00 Parallel Sessions 3
16:00 - 16:30 Afternoon tea*
16:30 - 17:00 Stretch, Rest & Reflect
17:00 - 17:15 Closing, Wrap Up & Feedback
18:30 - 20:00 Post-Conference Drinks (Captain Melville - 34 Franklin street, Melbourne)

*vegetarian, vegan and gluten free options provided


******

KEYNOTE & LIGHTNING TALKS:
Julian O'Shea, Unbound
Julian is a social entrepreneur, educator and humanitarian engineer who is passionate about education and technology for social change. He is the Founder of Unbound (formerly Laika Academy), a social enterprise that designs and leads innovative education programs across the Asia-Pacific region. Before starting Unbound, Julian previously headed up the Engineers Without Borders Institute in their education and research division. His work in innovative education saw him recently named one of Australia's Most Innovative Engineers by Creative Magazine and in 2016, he was the inaugural Westpac Social Change Fellow.
Zoe Condliffe, She's A Crowd
Zoe is the Founder and CEO of She's A Crowd, a digital storytelling platform that is closing the data gap in sexual assault & gender-based violence. In 2018, She's A Crowd was listed in @smartcompany's #Smart30 list at number 7, and in 2017 she received grant funding from FYA's Young Social Pioneers program to launch Free To Be, a digital crowdmapping tool for young women that helps make cities safer and more inclusive. Previous roles also include Youth Advocacy Advisor at Plan International Australia where she created a national youth activist program empowering gender advocacy skills. Zoe has been named one of Women's Weekly's Woman of the Future for Innovation & Technology, and one of the Top 100 most influential, creative and provocative people in Melbourne by The Age. She is also a fellow of the School for Social Entrepreneurs and of the Oaktree Leader's Trust, winner of Anthill Magazine's 30under30 young entrepreneurs award, and Parliamentary Delegate for the International Day of the Girl Child in 2014. Zoe is now studying her PhD at XYX lab Monash University looking at the digital democratisation of the female narrative in shaping cities and places.
Chris Ennis, CERES Fair Food
Chris Ennis is the Founder of CERES Fair Food, an online organic grocery delivery service in Melbourne paying fair prices to farmers, providing jobs for asylum seekers, building community via 75 volunteer Food Hosts (pick-up points) and giving customers access to affordable local, fresh, organic and fairly traded produce. All profits generated by Fair Food go to supporting its parent organisation, CERES Community Environment Park — an award winning sustainability centre that provides extensive environmental education programs for the wider community. In 2017, Chris was awarded a Westpac Social Change Fellowship for his commitment to ethical food systems and Fair Food was the dual finalist in the Australian Social Enterprise Awards. Before creating Fair Food, Chris also started the CERES Urban Orchard, Australia's first neighbourhood produce swap — a simple idea to share surplus produce and build community that has spread around the country and overseas.
Holger Dielenberg, Space Tank

Holger Dielenberg is the Founder and Director of Space Tank, Australia's first high end maker-space and product development incubator for startups. With over thirty years experience in 3D animation for film and TV, fine art, traditional boat building and residential construction, Holger is on the pulse of innovative design and construction technologies with commercial potential. In fact, he was often the maker connecting design and finance. This culminated in the idea of creating a fully equipped manufacturing incubator to help emerging product developers commercialise their IP, and with that, Space Tank was born. Today, Holger continues to engage with industry, local government, businesses and the world of makers in an effort to broaden the acceptance of maker-spaces and grow an ecosystem of connections to assist product development entrepreneurs.
Karina Ojeda, Mosiak Experiences
Karina Ojeda is a Latin American woman originally from Barranquilla, Colombia. She is the Co-Founder and Director of Mosaik Experiences, a social enterprise which aims to inspire a sense of community by immersing people in the rich Latin Culture. Mosaik offers unique, authentic experiences that incorporate the most exotic ingredients of the Latin culture; music, dance, arts, craft, food and language. She is also the Co-Founder and Vice-President of Casa Cultura, a non-profit organisation that uses cultural arts education to bring about social change. CC adopts a model of an inclusive collaboration, drawing on the examples of Latin-American cultural values that embraces diversity and support community connection. Karina is passionate about social entrepreneurship, cultural and community development and cross-cultural leadership, and loves to share her Latin culture as a mechanism for social change.

------
'STAND UP & PITCH' LUNCHTIME COMEDY SESSION
Altana Colley
Alanta is a science communicator, comedian and bee keeper. She holds a Masters in International Public Health and has worked in health programs in Uganda, Kenya, Cambodia and East Timor, around HIV, Malaria, and nutrition. She's spent the last few years working with Engineers Without Borders, leading immersive training for university students in Human Centred design in Cambodia, Samoa, Timor, Leste, and India. She's just returned from touring the science comedy debate 'Sci Fight' around Australia and delivering her sell out solo show 'Parasites Lost' at the Sydney Science Festival. She enjoys tea, arguments, and escaping Melbourne winter.
STRETCH, REST & REFLECT SESSION
Estelle Ihasz, One Little Yogi
Unwind at the end of the Summit with gentle stretching, meditation, and a reflection exercise. Absorb and contemplate your Unbound experience with a mini-Yoga and journaling practice. Bring pen, paper, and your awesome selves. Estelle is a yoga teacher, freelance creative, writer & Founder of One Little Yogi which helps people find balance through yoga, martial arts and qi gong. Estelle believes life's too short to ignore your heart's passions and encourages her clients to follow their curiosity in life. Surrendering to this mantra, she left her 9-5 corporate job and an academic career 3 years ago to become a Yoga teacher, now teaching yoga to all ages infused with contemporary techniques such as the Wim Hof Method.

------

PARALLEL SESSION 1:
1A: Panel: Learning from Failure (Panelists: Rahul Soans - Balancing Act3 & Disruptive Business Network; Kunal Kalro - Eugene; and Anna McCracken - Balancing Act3). Hear stories from entrepreneurs when things didn't go to plan. This misses and mistakes in an honest and open forum. We will hear from a panel their biggest mistakes, what happened and what they learned along the way.
1B: Workshop: Storytelling & Communication (Facilitators: Kaia Myers-Stewart - Unbound; Bri Johnstone -One St.Over). Learn how to share your personal and business story in a practical and hands-on session. Turn ideas, experiences and your journey into an engaging pitch for investors, customers and partners.
1C: Workshop: Wayapa Wuurrk - Work-life balance and self care as an entrepreneur (Faciltators: Jamie Marloo Thomas and Sara Jones - Wayapa Wuurrk). There's more to life than the hustle - and this session uses movement, community and connection to achieve better work-life balance and support for the entrepreneur, their community and their local environment. This session focuses on important teachings from Wayapa Wurrrk - an Aboriginal-owned social enterprise that trains and supports Aboriginal entrepreneurs in creating independent businesses that deliver Wayapa® workshops. Wayapa® is an Aboriginal wellness modality that teaches Aboriginal philosophies around holistic well-being. These workshops aim to increase the accessibility of Indigenous knowledge around sustainability and well-being, and are in high demand from schools, community groups, corporates and individuals as a cultural learning tool and alternative to Eastern practices such as yoga. This session is highly interactive with skills that apply beyond this session.
PARALLEL SESSION 2:
2A: Panel: The Great Debate: 'The World Needs More Entrepreneurs' (Panelists: Abena Ofori - Melbourne Accelerator Program; Bronwen Clune - LaunchVic; Dr Nick Brown -RMIT University; Dr Chris Mason - Swinburne Centre for Social Impact; Olivia Clark Moffatt - The Difference Incubator; and Jeanette Cheah - Hacker Exchange). Entrepreneurs are like modern rock-stars - everyone wants to be one, they are all over the media and they are revered as revolutionary leaders. Social entrepreneurs, that is founders of enterprises created to fulfil a social mission, are also hailed as the new superheroes for their innovate approach to social change. Over the last 10 years, there has been a growing stream of new programs, incubators, grants and courses encouraging the masses to jump on board and launch the next big venture. But is this really the best avenue for innovation and positive social change? Where are these trends really leading us, and is it all its cracked up to be? We also see little discussion on the value of intrapreneurial innovation based on lived experience within existing companies, and the role of government in this debate. In which case, we have to ask the question - is more entrepreneurship really the answer? In this panel, we hear from giants from the social innovation ecosystem debating whether the world really needs more entrepreneurs.
2B: Workshop: Activating Your Entrepreneurial Mindset (Facilitator: Laxmi Pun - The Talent Institute). Have you got a startup idea and need some support in bringing it to life? Then this session for you! This workshop is all about cultivating the best mindset in your enterprise and how to think like an entrepreneur in order to supercharge your business potential. In particular, we discuss why and how you can activate an entrepreneurial mindset which is fast-becoming a critical asset in today's business world and in the future of work. Participants will also get the opportunity to dig deep into some of the big questions like; what are the career options available for people with this mindset? And can you work for someone else and still be entrepreneurial?
2C: Storytelling: Migrant Entrepreneurs: Stories from the Field (Facilitator: Saida Umurerwas - SisterWorks). Melbourne is home to numerous inspiring stories of migrant entrepreneurship, and in this session, we hear stories from some of the remarkable innovators that now call Melbourne home. This workshop is sure to inspire and motivate you into action! Saida lived in various refugee camps in Africa after fleeing the civil war in Rwanda. Acting an interpreter in Tanzania gave Saida the opportunity to meet Australian volunteers and she eventually came to Australia in 2009, relieved to find a safe place to live. Saida is now an entrepreneur with SisterWorks making jewellery, namely earrings using African fabric and beaded jewellery from recycled magazines. She loves to inject life into her pieces with colour and traditional techniques she learnt in Africa. In this workshop, Saida will share her story and teach you how to make earrings using traditional African Fabric.
PARALLEL SESSION 3:
3A: Participant-led Session: Power to the People (Facilitator: You - the participants)
Over to you! This un-conference style session is designed to learn from expertise in the room - the participants themselves! Nominate a topic/workshop you'd like to lead, and we'll provide the space. If you've got an idea, please get in touch. More engagement, less sitting quietly.
Participant Offerings So Far:
Body Love Collective, Elysia Anketell
Too many of us dislike our bodies and other aspects of ourselves, and allow our inner critic to run the majority of our thoughts, feelings and actions. Most of us know what this elusive 'body love' concept is — but struggle to know HOW to get there. This workshop will involve various practices for self-connection and explore the societal impact on individual body image. Elysia is a speaker, writer, singer songwriter & the Founder and Creator of The Body Love Collective.
Career and Life Planning 101, Chris Waterguy
An introduction to a life and career planning tool that takes the agony out of decision-making. Particularly valuable for those facing career decisions. Chris is the Procrastination Paramedic and helps people find their focus.
He is also the
Director & Co-Founder of
Appropedia.
SEO Quick Wins For Better Traffic & Rankings, Rajiv Agarwal
Most SMB's and social enterprises face challenges in getting organic traffic to their sites, with lot of misinformation and myths out there. Rajiv will share actionable insights for improving organic traffic and keyword rankings. This interactive workshop is valuable for anyone wanting to learn more about search engine optimization and how Google ranks your website. Rajiv is a SEO consultant with 17 years of experience in multi-channel digital strategies working with websites like the Carsales Network, Woolworths Group and IBISWorld. He is also the Founder of SEO Auditing, helping social startups improve their visibility online.
3B: Workshop: Why humans are bad at innovation (and how human-centred design can help)? (Facilitator: Ryan Hubbard - Hinterland Innovation). As humans, we're not great at remembering long lists of things. Particularly when we go shopping. We've all forgotten the milk one time or another. So someone created a useful tool to help us out: the humble shopping list. What does this have to do with human-cantered design (HCD)? Well HCD is no more or less magical than that humble shopping list. It is a collection of tools, practices, and mindsets that help us innovate in contexts of high uncertainty and complexity. In this short workshop we'll cover a few aspects of innovation and entrepreneurship that are naturally difficult for humans and how HCD helps us overcome them. Ryan runs Hinterland Innovation, a human-centred design studio specialising in connection. He does startups, strategy and social change.

3C: Workshop: The Art of Effective Networking and Collaboration (Facilitator: Andrea Mayorga - Beyoinder). You don't have to go it alone, and creating social change takes teamwork! This workshop helps to address the lack of collaboration, efficiency and social impact between diverse organisations within the innovation ecosystem. It shares highly useful and practical tips for building effective networks and creative tools for strategic collaboration.


******

What's Included:

A full day of ideas, great speakers, hands-on learning, collaborative discussions, good laughs and more!
Great connections and networking opportuntities with inspiring leaders in the industry
Delicious and sustainable/fair food catering (morning tea, lunch and afternoon tea)
Workshop resources to take home
*****
What to bring:


Casual dress code
Notebook and pens
Water bottle
Your awesome self!
*******

Tickets:
We have designed this event for inclusion and to do this, we have a Pay-As-You-Can pricing model.
Suggested prices are as followed:

Student / Unwaged: $25 - $50
Individual / Sole Trader: $50 - $100
NGO / Social Enterprise: $100 - $200
Small Business / University: $150 - $300
Government or International Business: $300 - $500

Please note that these are just suggested amounts, and we don't want cost to be barrier for anyone attending. The lowest ticket price is $25 - however, if this is not possible for you, please get in touch at brittany@unbound.edu.au and we can arrange something for you.

If you would like to pay an amount not listed - just use the Additional Amount / Donation button to make the difference. For example, to pay $125, please select one ticket at $100 and then put in $25 in the Additional Amount box. Or to pay $40, select one ticket for $25, and then put in $15 in the Additional Amount box. For any questions or alternate ticket buying options - such as receiving an invoice - please get in contact.

If you purchase a ticket and can't make it for any reason, please let us know and we'd be happy to pass your ticket on to another attendee so you can receive a full refund.

*****

FAQs

I have special dietary requirements - can that be catered for? - Sure can. We will have vegetarian, vegan and gluten free options available. If you have other special dietary needs - please get in contact with us below.

I'm on the fence about coming - should I do it? - Yes. Everyone coming will be super lovely and we will make sure you have a great day.

I'm not sure I can afford a ticket in the suggested price range - can I still come? - Yes. We are serious about inclusitivity - so per our policy Pay-As-You-Can. The minimum price through Eventbrite is just $25. If this is a barrier - please get in contact and we will help make it happen.

Can I pay more than the suggested price? - Yes. And big thanks for your support of this great initiative.

One of the speakers look amazing and work aligns with my own, can I arrange a one-on-one meeting with them while they are in Melbourne? - They are amazing. We would love to help you do that - just get in contact and we will make it happen either on the day, or in the days on either side.

How can I convince my boss to let me attend? - Let her/him know that this is a professional development event that's got a high calibre line up of global speakers and sector leaders, lots of opportunities to network, and access to ideas and strategies at the cutting edge. Also, volunteer to take great notes and share the outcomes with your team on return.

I'm travelling to Melbourne for this event, where should I stay? - This event is super central with lots of accommodation close to the university, so you have a lot of options. Check out the standard hotel booking sites, hostel options or AirBnB. Plenty of choices!

So should I book my ticket now? - Yep. They are limited and we expect them to go fast, so click on the Tickets button and make it happen.

I'm with the media and am interested in attending or arranging an interview with one of the speakers, what's the best way to do this? - Cool. Get in contact (details below) and we would love to host you with a Media Pass and line up an interview.

I have another question that's not on here - what do I do? - Drop us a line - our contact information is below.


*****

Contact Us

For more information about the program, attending or getting involved. Get in contact:

Brittany Laidlaw, Conference Director, Unbound - brittany@unbound.edu.au / 0403 049 734

Julian O'Shea, Conference Coordinator & Founder, Unbound - julian@unbound.edu.au / 0400 260 565


******
Photo Gallery from previous Unbound Summits: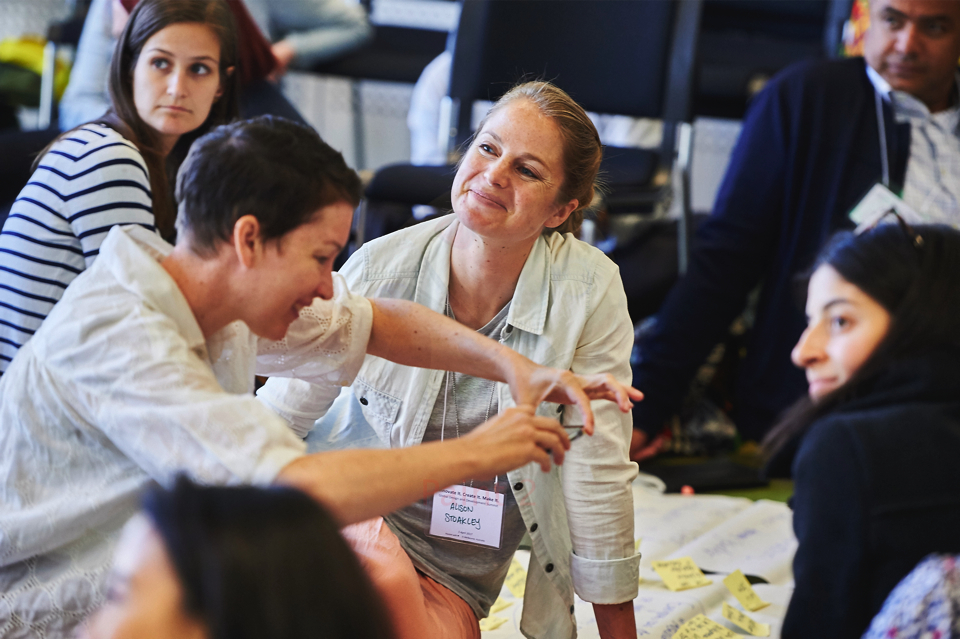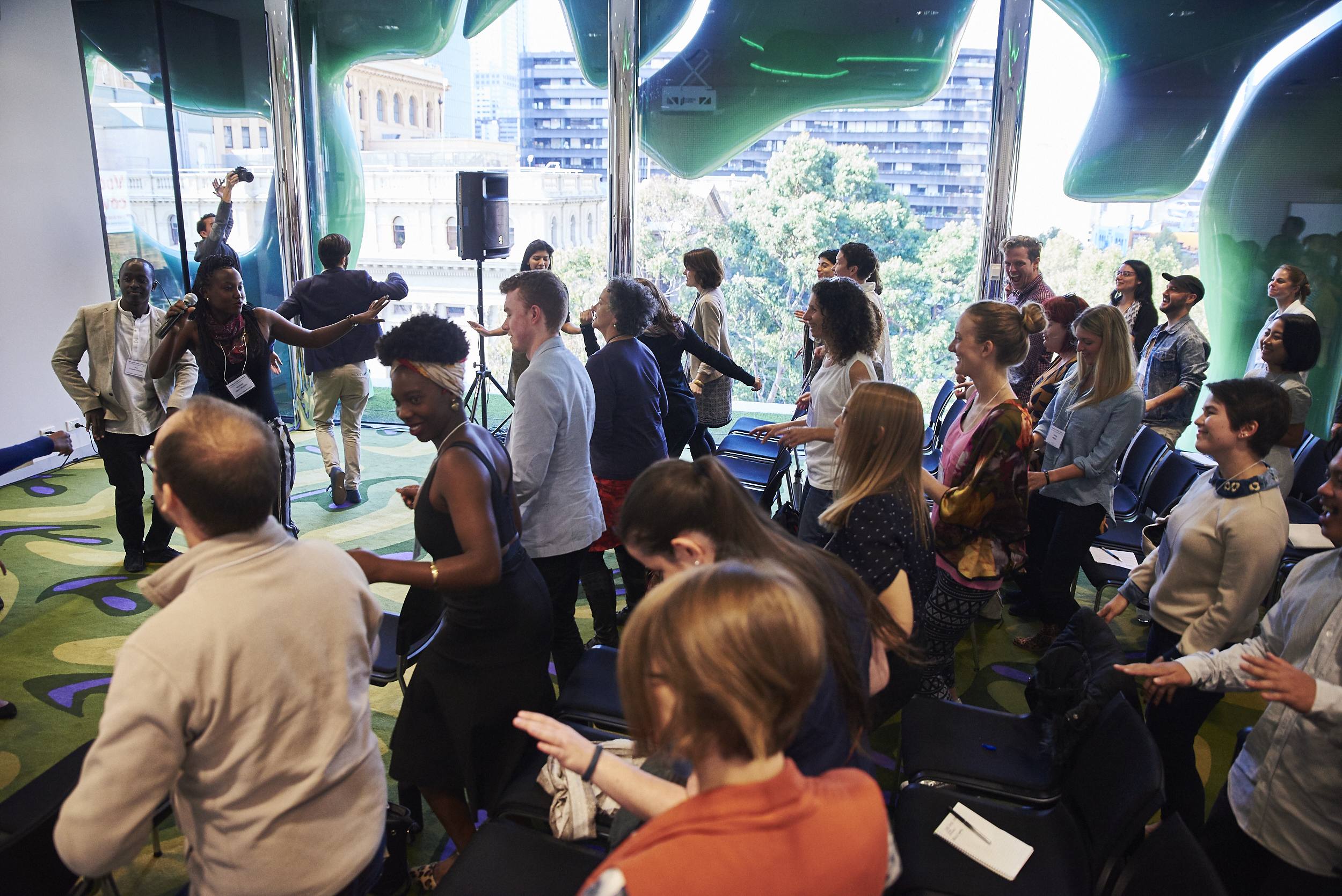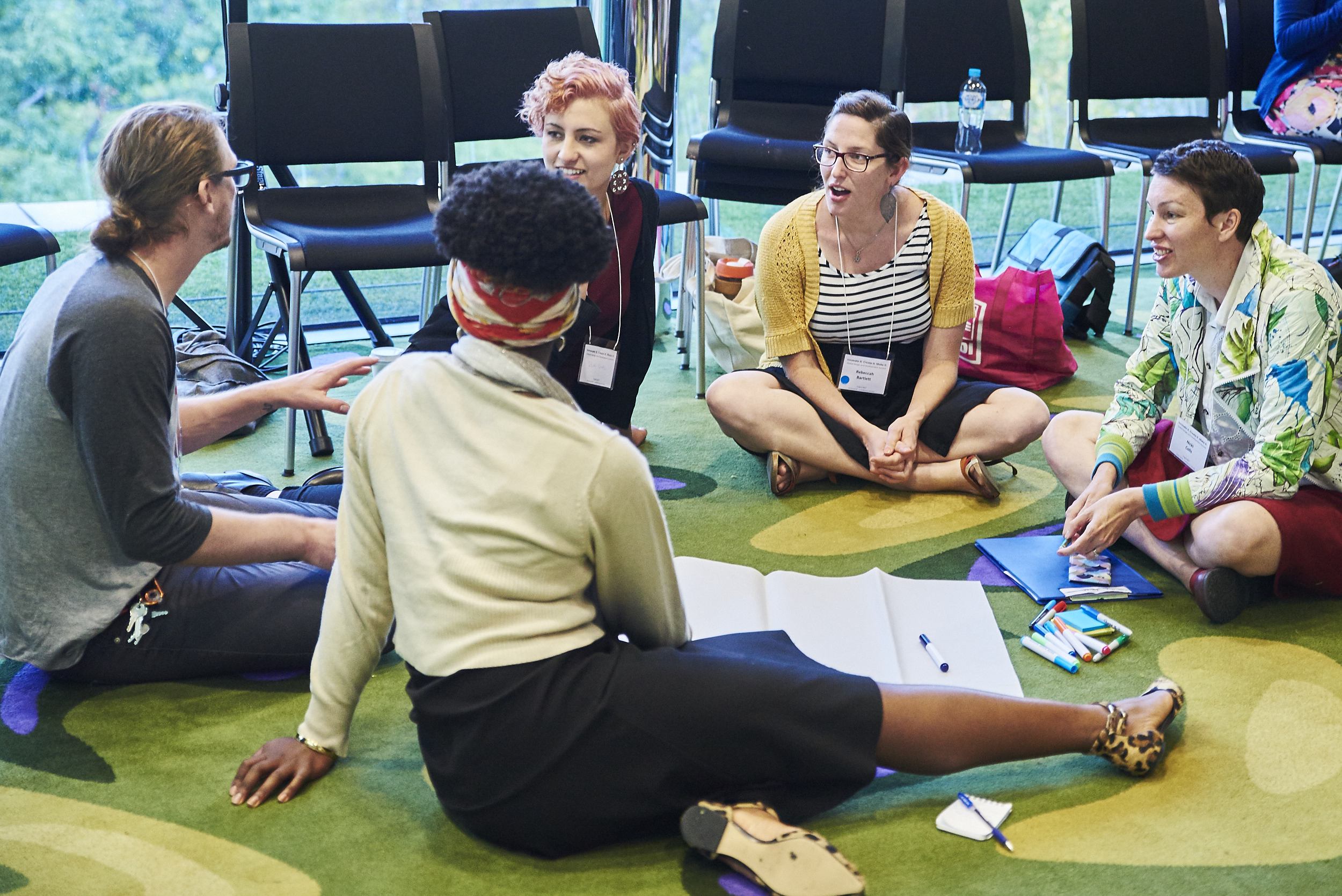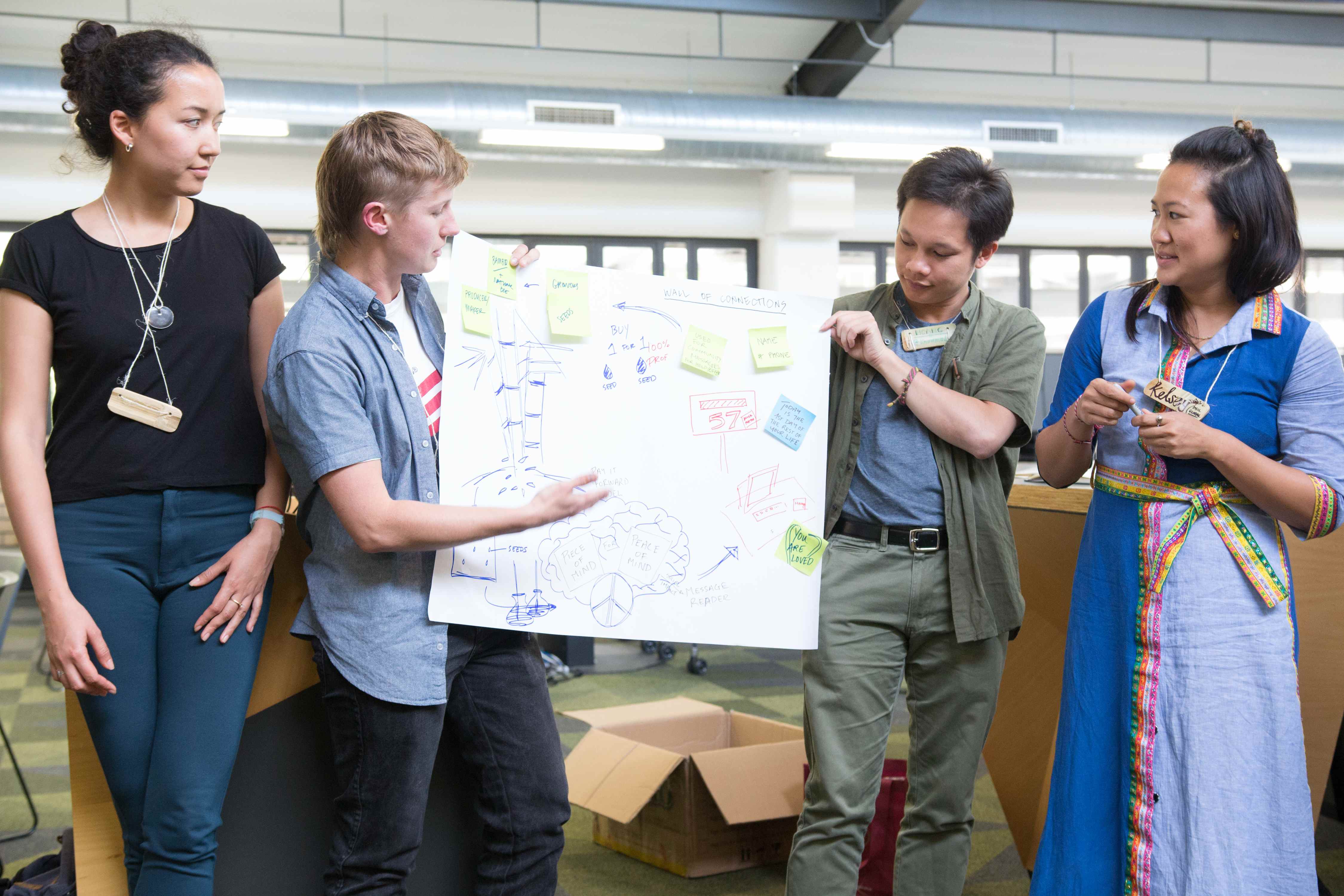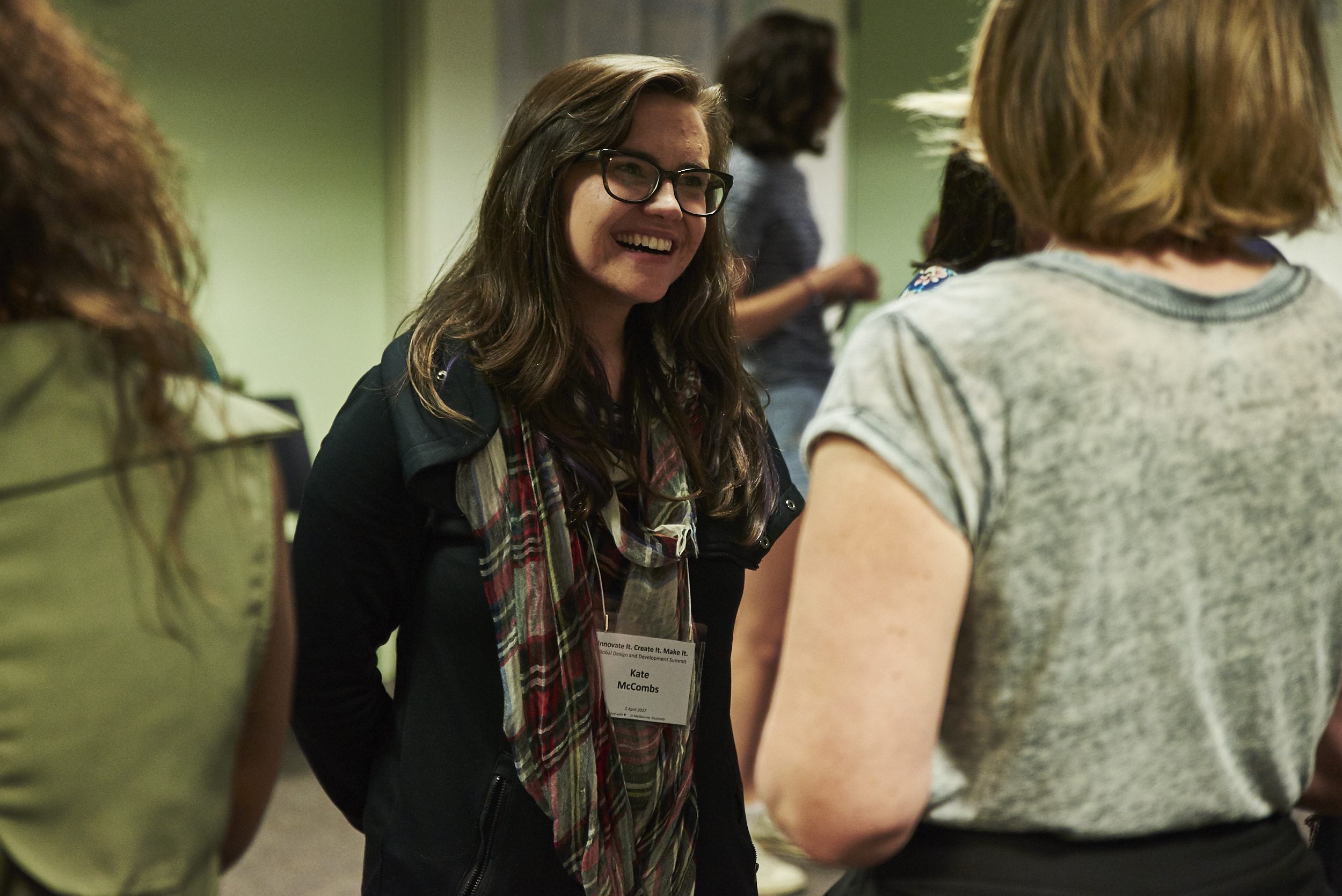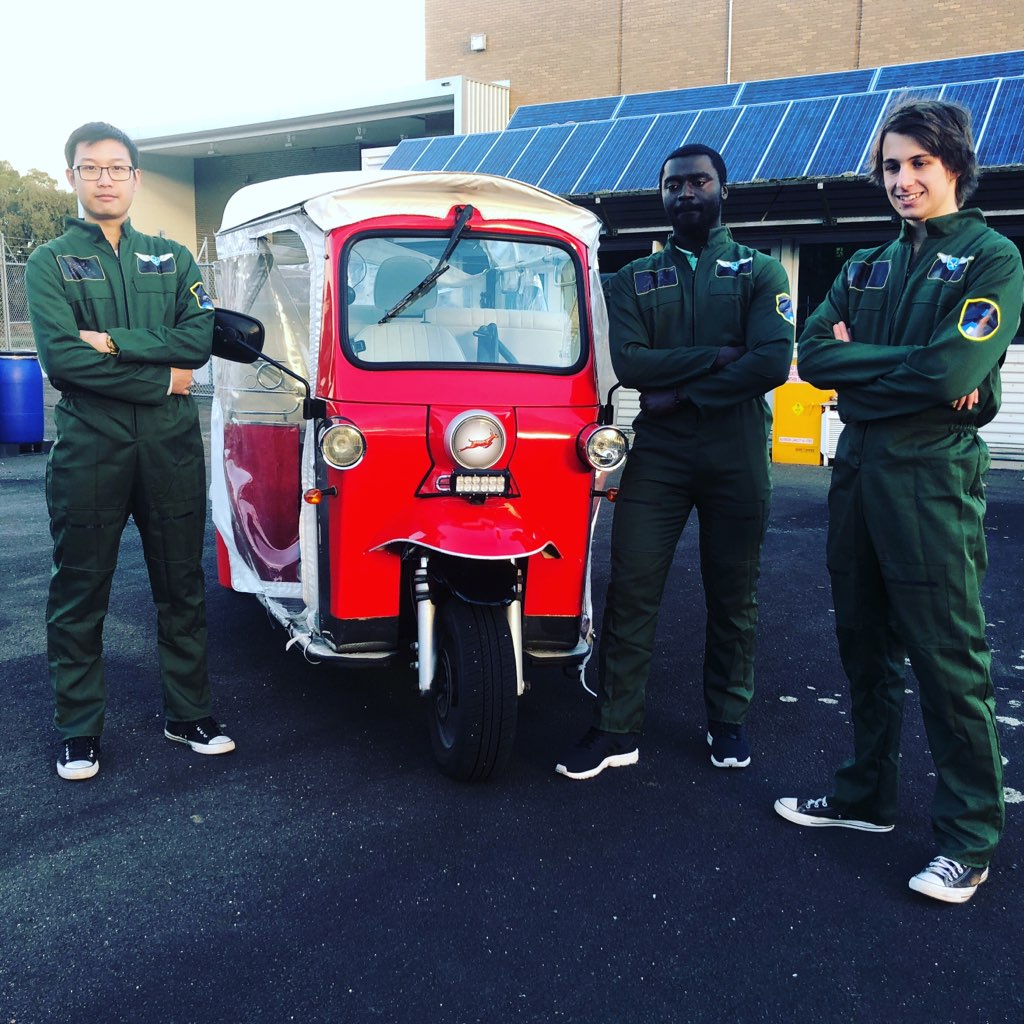 Rajiv Agarwal

SEO Auditing

Director of Search

Elysia Anketell

The Body Love Collective

Founder

Dr Nick Brown

RMIT University

Lecturer in Humanitarian Engineering

Jeanette Cheah

Hacker Exchange

Co-Founder & Chief Strategy Officer

Bronwen Clune

LaunchVic

Digital Director

Alanta Colley




Comedian, Science Communicator & Bee Keeper

Zoe Condliffe

She's A Crowd

Founder & CEO

Holger Dielenberg

Founder & Director

Space Tank

Chris Ennis

CERES Fair Food

Founder

Ryan Hubbard

Hinterland Innovation

Co-Founder

Bri Johnstone

One St. Over

Founder

Sara Jones

Wayapa Wuurrk

Co-Founder & Director

Kunal Kalro

Eugene

Co-Founder & CEO

Brittany Laidlaw

Unbound

Program Manager

Dr Chris Mason

Swinburne Centre for Social Impact (CSI)

Senior Research Fellow

Andrea Mayorga

Beyoinder

Founder & CEO

Anna McCracken

Balancing Act3

Co-Founder & Director of Light Bulb Moments

Olivia Clark Moffatt

The Difference Incubator (TDi)

Principal Australia Consultant

Kaia Myers-Stewart

Unbound

Communications Manager

Julian O'Shea

Unbound

Founder & CEO

Abena Ofori

Melbourne Accelerator Program (MAP)

Social Impact Manager

Laxmi Pun

The Talent Institute (TTI)

Program Head

Karina Rosa Ojeda Rodriguez

Mosaik Experiences

Co-Founder & Director

Saida

Sisterworks

Entrepreneur

Rahul Soans

Balancing Act3 & The Disruptive Business Network

Co-Founder & Director of Technology, Contemplation and Connections

Jamie Marloo Thomas

Wayapa Wuurrk

Co-Founder & Executive Director

Chris Waterguy

Appropedia

Procrastination Paramedic & Director/Co-Founder