Description
Australian Academy of Spirit Members special discount prices!
Uluru Mediumship Symposium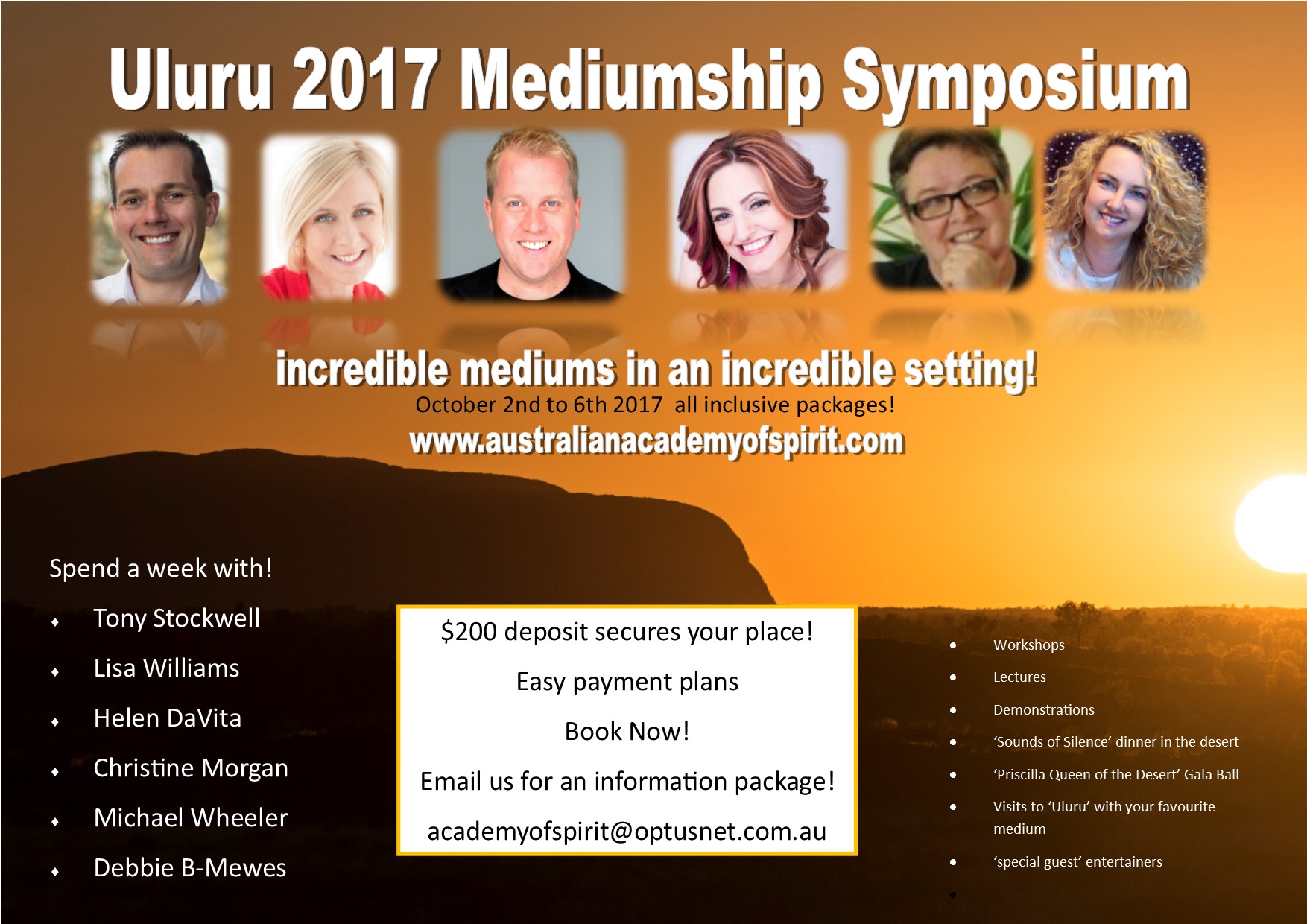 Congratulations on choosing to join us for the mediumship event of the decade! As AAS members you get special discount on your tickets and special privalidges at the Uluru event!
If you are not yet a member you can join us here Click here
For all AAS members you get $200 off the ticket price for the Uluru Symposium, and a special event with the mediums!
Just select your accommodation type and book your place here, the website describes all the different accommodation options available. These ticket prices reflect the $200 discount.
Each of these is a fully packaged price for one person! It includes everything from the moment you land at the airport, (except your drinks :-)
All meals, special events, symposium events, gala events transfers from airport and to the special events, & accommodation. The varying prices reflect the different accommodation available.
These are single person prices so in the share accommodation this is for one person, if you wish to fill your share accommodation with you and your friends, either book multiple at the same time here or get your friends to book as well and inform us you are all together.