Ultimate Property & Cashflow Conference Melbourne 2017 (FREE Tickets & Limited Seats)

Saturday, 14 October 2017 at 9:00 am

-

Sunday, 15 October 2017 at 7:30 pm (AEDT)
Event Details
Presenting Stuart Zadel's
ULTIMATE PROPERTY & CASHFLOW CONFERENCE
– FINAL MELBOURNE EVENT IN 2017
"8 Of Australia's 'Richest' Property And Positive Cashflow Experts Reveal... Simple Strategies That Can Make You Huge Profits In Property This Year... In Any Market Conditions!"
> Plus Your Chance To WIN $100,000 CASH! <

For the first time ever, we are offering one lucky attendee the chance to WIN $100,000 cash. If you are the lucky qualifying attendee drawn out of the barrel, you'll have a 1 in 250 chance to pick the winning envelope from the barrel.
Pick right and you WIN! It's that simple. Now full terms and conditions of entry can be found at the official event website, however, I'm sure you'd agree, a $100,000 WIN would make it a weekend you'll never forget in a hurry!
Click the "Register" button above to book your FREE seats NOW!
(Scroll up to the top of the page)

(Limited Seats Only Due To Venue Capacity)
****************
Discover the closely-guarded strategies that these 8 'Wealth Creation Masters' use to manufacture near-instant capital growth & positive cashflow from property, as they take to the stage and share over 17 hours of up-to-the-minute, cutting-edge information and reveal to you everything that you need to know about to start making money in property in 2018 and beyond.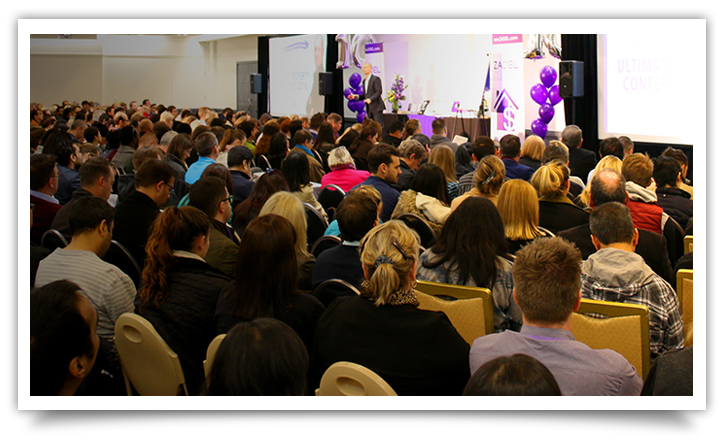 Who's On The Expert Property Lineup? 
Me (Stuart Zadel), Wealth Educator And Best-Selling Author
Naomi Findlay, Australia's Rapid Rapid Renovation Expert
Mark Rolton, Australia's #1 Authority On Property Options
Bob Andersen, Mr. 'Billion Dollar' Property Developer
Brendan Elias, World-Renowned China Import Expert And Educator
Liz and Matt Raad, Online Property Experts And Website Renovators
Sam Cawthorn, World-class Speaker, Author, And Philanthropist
 What Will The Experts Share During This Complimentary Event?

Financial freedom could be just days away for you at this powerful event. Eight wealth creation masters will reveal insights into their step-by-step proven strategies on a silver platter, done-for-you, and in a ready-to-use manner for generating massive wealth, including:

Discover The Power Of Property Options And How To Build Real Wealth Putting Together Multi-Million Dollar Property Deals…
Discover How To Renovate Properties For Profit With The Rapid Renovation Formula™…
Discover How Regular People Are 'Getting Rich In Record Time' With Bob's Property Development Strategies…
Discover How To Buy Hot Products From China For Less Than Factory Value & Generate Massive Profits On Amazon...
Discover How To Buy, Renovate And Sell Valuable Websites For A Profit And Generate Massive Passive Income…
Discover How To Master The Art Of Effective Communication And Influence For Profit, And Even Get Paid As A Speaker...
*Please Note*

Unlike many other 'wealth commentators', our experts are real-world investors. They've been in the frontline trenches and continue to make money practicing what they preach. All of the strategies and tactics you'll be exposed to during this event are realistic and proven to work. All you need to do is to follow them step-by-step.

Check Out What These Past Students Achieved From Following Our Experts...
Click the "Register" button above to book your FREE seats NOW!
(Scroll up to the top of the page)

(Limited Seats Only Due To Venue Capacity)
Event Host: Stuart Zadel - CEO At Zadel Property Education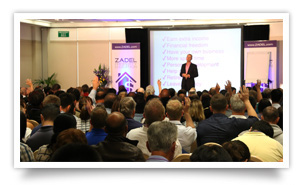 Formed in 2007, Zadel Property Education Pty Ltd (ZPE) is an Australian wealth education company, providing free and paid workshops in six major capital cities across the country. 
ZPE provides access to specialist education and delivers expert insights into systems designed to achieve results in the current Australian market. These systems aim to provide the foundation for your success in the new economy, primarily through property, as well as business and online.

ZPE has a 2020 mission to inspire greater financial awareness within the wider Australian community, and has implemented 5 Inspiring Goals to support this evolution of this mission:

Inspire A Community Of 1,000 Financially Abundant Australians –

will you be next?
Inspire 100,000 People Live At Our Events –

70,394 attendees
Inspire Through The Distribution Of 1,000,000 Books –

Currently 

601,989



Inspire The Contribution Of $1,000,000 To Worthwhile Causes – 

$459,191.60



Inspire The Planting Of 1,000,000 Trees In Australian Soil –

45,270+
Click the "Register" button above to book your FREE seats NOW!
(Scroll up to the top of the page)

(Limited Seats Only Due To Venue Capacity)
This Could Be The Last Property Event
You Ever Need To Attend! 
During 2 content-rich days at the 'Ultimate Property Conference', you'll be exposed to a tonne of cutting-edge wealth generation content that you can take and run with immediately. There is enough life-changing information at this free event for you to get on the road to financial freedom without having to attend another event ever again. Yes, and you'll see why by the end of it.
Should you wish to study further with any of the experts, you will get the chance to enroll in a variety of workshops that will be on offer, but it's entirely your choice. Not only that; to show you how serious we are about education and over-delivering...
... All attendees will be receiving their very own physical
'Property and Wealth Gift Pack' valued at more than $1,200
during the course of the event!
As a special thank you for attending the 2-day event – you will receive a brand new "Property and Wealth Gift Pack" (valued at $1,200+) FREE. This pack is full of mega-valuable material you can use to start generating wealth in property immediately.
This powerful physical Property and Wealth Gift Pack includes:
"The Science of Being Great" Home Study Program 6-Disc CD Audio Set - valued at $497

"
Suburbs With Boom Potential Report" (specific for Melbourne, Perth, and Sydney

) - valued at $195
"Amazon Hot Products – 10-Part Video Series" by Brendan Elias - valued at $197
"21 Common Mistakes Property Buyers Make" 3-Disc DVD Series - valued at $147
"The Rapid Renovation Challenge" with Naomi Findlay DVD – valued at $97
"The Law Of Attraction In Property Investing" Audio CD - valued at $97
"As A Man Thinketh" - valued at $14.95
"Acres of Diamonds" - valued at $14.95
Total value = $1,259
Click the "Register" button above to book your FREE seats NOW!
(Scroll up to the top of the page)

(Limited Seats Only Due To Venue Capacity)
Of course you have to have the right motivation when attending this nationally famous property event because of the quality and amount of information that you'll walk away with.

So let me ask you:

You want financial freedom, right?

You want to afford all the nice things in life, right?

You want to have security and independence, right?

You want to be able to provide the best for your family, right?
Remember This:
If you don't take action, your life will likely stay the same, and often, it gets worse. If there are problems that need your attention. Problems like lack of money. Taking action by booking your free seat right now is your first step towards a life of financial abundance.
Take a moment to think about that...

Now, speaking of taking the first step, here's what Bruce from New South Wales had to say:
"I've been to a lot of other seminars before that were rubbish and to be honest I thought this might be the same, but it just goes to show when you keep searching for that something different, you're bound to find it. I honestly believe the past few days I've found more than I expected. I'm telling you… if this doesn't knock your socks off, your shoes are on too tight." 
Click the "Register" button above to book your FREE seats NOW!
(Scroll up to the top of the page)

(Limited Seats Only Due To Venue Capacity)
IMPORTANT: This event has strictly limited seating (approx. 250 comp. seats) due to venue capacity. Secure your complimentary seat today while they are still available.
For further information or questions about this powerful 2-Day event, please click on the link below, or simply Freecall 1800 899 058 during business hours and refer to our ZPE website

When & Where

Bayview Eden Melbourne
6 Queens Road
Melbourne, VIC 3004
Australia

Saturday, 14 October 2017 at 9:00 am

-

Sunday, 15 October 2017 at 7:30 pm (AEDT)
Add to my calendar