Description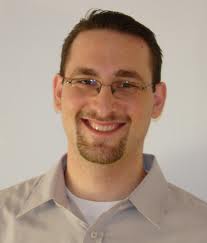 YOW! Night presents
Udi Dahan
Hidden NServiceBus Gems
Presented by Bedarra Research Labs, QUT and YOW! Conferences
Although NServiceBus has been around for a while, many developers are only familiar with the top-level public API. Join Udi Dahan for a look into some of the lesser known capabilities of NServiceBus that just might save you from having to reinvent the wheel.
Udi Dahan is The Software Simplist, an internationally renowned expert on software architecture and design. A solutions architecture and connected systems MVP, 5 years in a row, Udi is also one of 33 experts in Europe recognized by the International .NET Association.
During the past decade of consulting with enterprise clients and large-scale web sites, Udi noticed they all needed service bus technology but that none of the existing offerings were good enough. After 5 years of growing a framework used by his clients in the most severe production scenarios, Udi released NServiceBus to the world. Since then, it has had over 10 major releases and is now used by companies, large and small, all over the world both for its scalability and simplicity.
Come early for light food and drinks, meet new people, catch up with old friends....find out what's happening in the Sydney Developer Community. Many thanks to the Sydney Alt.NET group for their support for this YOW! Night.
Program

5.30pm Registration & Welcome
5.30pmFood & drinks
6.00pm Presentation