Location
Metcalfe Park
Darling Island Road
Pyrmont, NSW 2009
Australia
Description
Experience Assassin's Creed Odyssey in real life - Sydney, Australia
Friday, October 5th, 10 am – 5pm
Saturday, October 6th, 9am – 5pm
---
For the first time in Australia, the Assassin's Creed Challenge will be a full size parkour course with obstacles inspired by the moves of a master assassin and the release of Assassin's Creed Odyssey on October 5.
Designed to replicate the Ancient Greek setting of Assassin's Creed Odyssey, participants will have the opportunity to partake in six different challenges and achieve similar stunts that they will perform in game. Each daring obstacle will have fans running, climbing, swinging and balancing their way through the ruins and statues of Ancient Greece's myths and legends.
The final obstacle will be one of Assassin's Creed most iconic moves, the 'Leap of Faith', off a seven-metre platform. Each contestant who completes the course will also receive a limited edition Assassin's Creed Odyssey Spartan Helmet.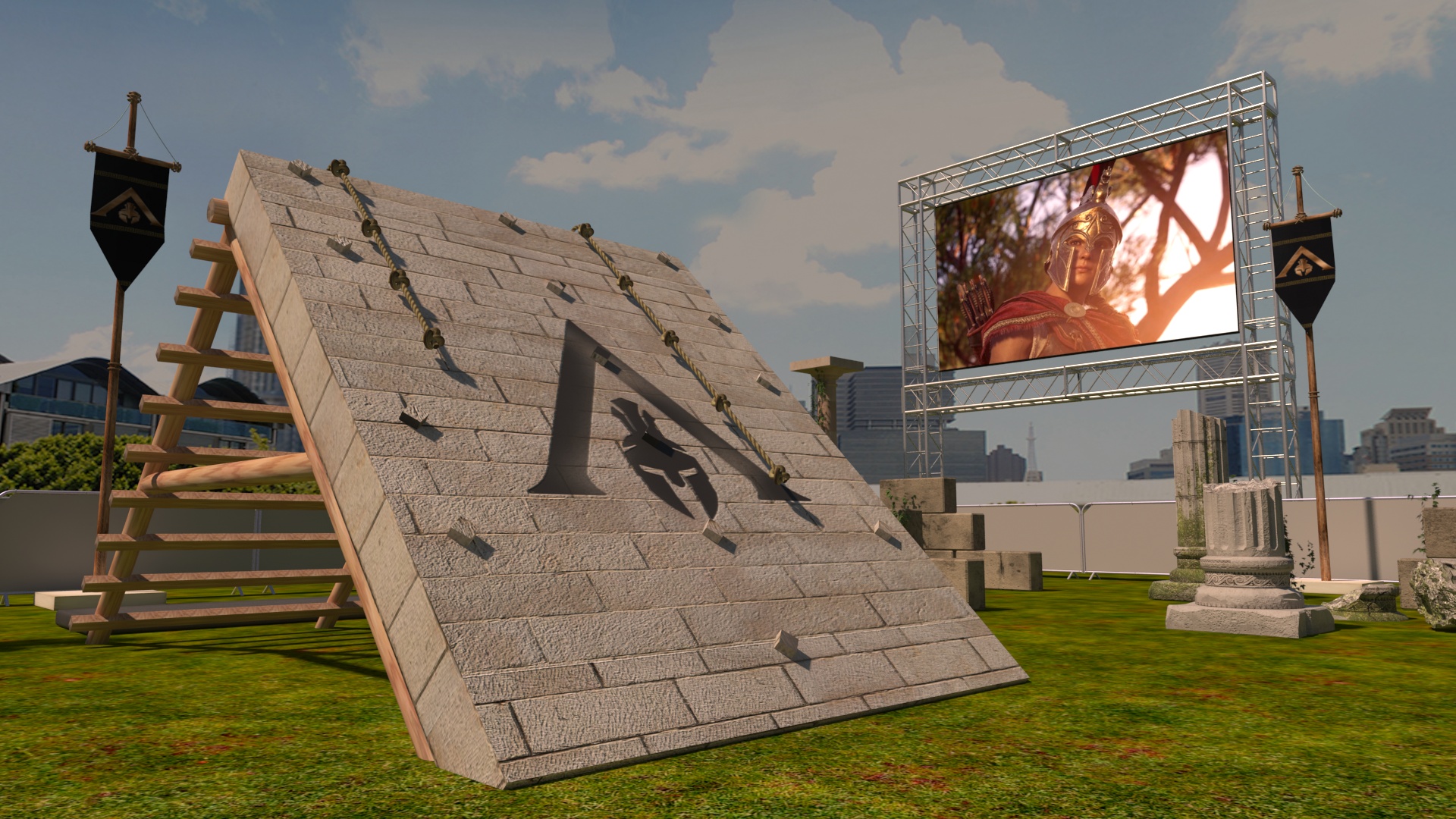 Fans will also be able to play Assassin's Creed Odyssey on Microsoft Xbox One X consoles in a dedicated gaming area with 16 available pods.
Food trucks and cosplay will also feature in the festivities.
Attendees will also have the chance to win one of three custom Assassin's Creed Odyssey Xbox One X Consoles. One custom console will be available for each of the following competition categories: Best Photo, Best Video and Best Cosplay. To enter, participants will need to upload their photo to Instagram with the hashtag #AssassinsCreedChallenge on October 5 and 6.
The event will be open to the public on Friday, October 5, from 10 am – 5pm, and Saturday, October 6, from 9am – 5pm.
* Please note that while the ticket will gain you access to the experience, you will still need to queue for the obstacle course and your ticket doesn't automatically guarantee your place.
* The event will be open to everyone, however to enter the obstacle course each participant must comply with the following guidelines:

> Age: must be over 15 years
> Height: must be over 140cm tall
> Footwear: participants must wear enclosed footwear at all times