Description
Christmas is the last festival of a year, hence, we shall celebrate it in a grand way and a unique way. You have been very special to us and we have prepared for this party for a couple of months. On behalf of Lions Club of Brisbane United Asia Business Inc. we would love to invite you to attend the party along with family and friends.
It would be our great pleasure if you can attend the UA Lions Christmas Party
Time: 6pm, Saturday, 02 December 2017
Venue: Brisbane Marriot Hotel, 515 Queen St, Brisbane City QLD 4000
Dress code: White & Red
Remark: Secret Santa (min value $10)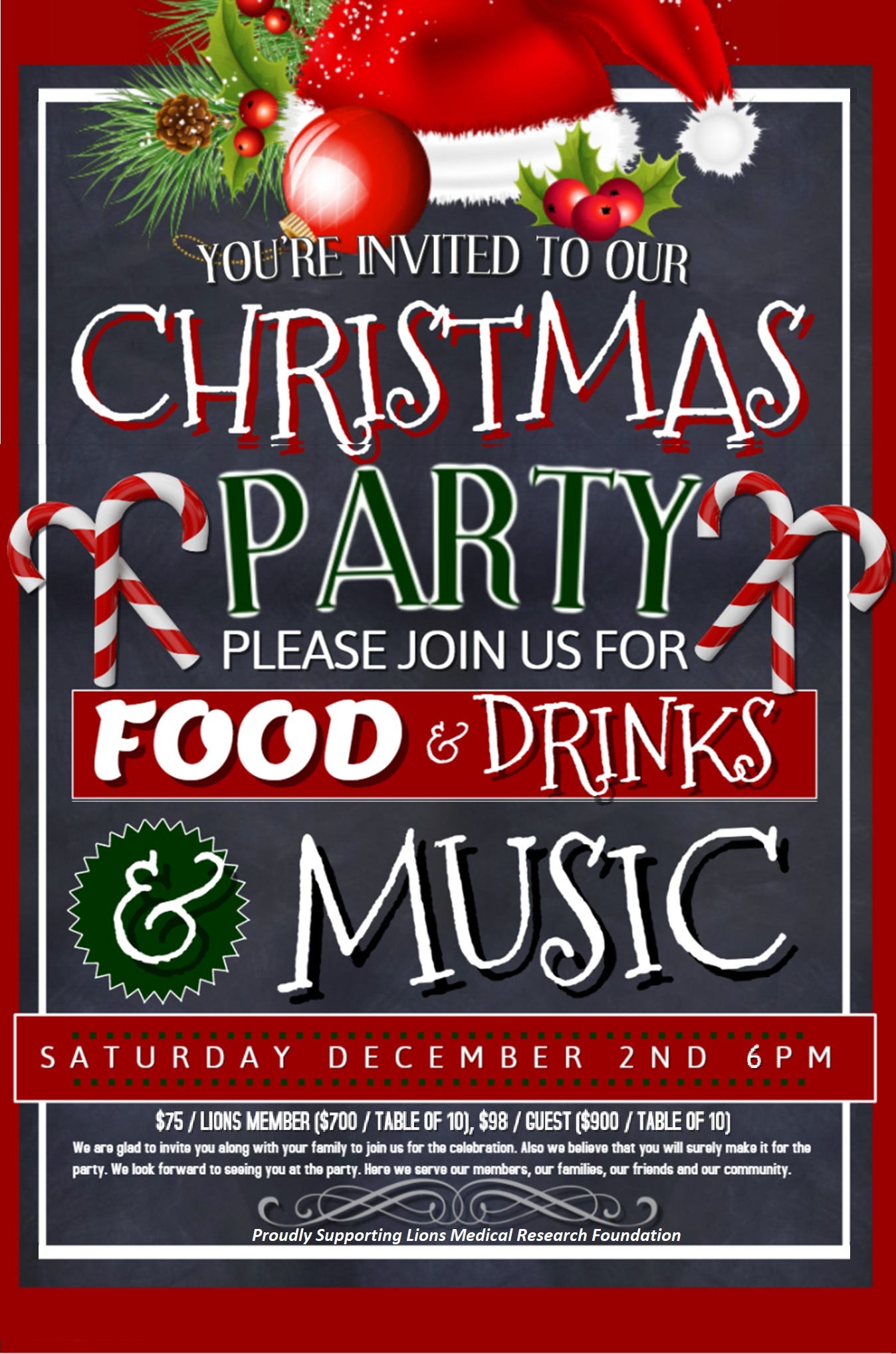 As a multi-cultural non-for-profit organisation, we have recently added one more meaningful word 'Business' onto our name as 'Lions Club of Brisbane United Asia Business'. With a membership which is based on the business community, we are able to achieve our aim of bringing together people from diverse cultures and a wide range of industries to serve our community. Moreover, many business people are keen to join and access the resources of businesses which are shared within the club. We are proud of our business networking within the club membership and we welcome one more hand to serve our community.
The UA Lions is devoted to providing assistance to those in need. United in our network of philanthropic and passionate contributors, here, we are ready to give our best.
Please bring with you your families and friends so we can all have fun. We have prepared a couple activities that for sure each of us will enjoy. We will also do Secret Santa this year and guess who you are exchanging your gift with. In addition, we will be drawing raffles and hope we can serve Lions Medical Research Foundation while we are having fun.
It is our wish that you will be able to find time for this said party. Please be in your most comfortable attire (white & red), just make yourself ready to play the games that we have prepared.
Hoping to see you on that day!
Merry Christmas!