Two Day – Tiny Science Lab - Chemistry Holiday Day Camp - Years 7 and 8 - Ages 11 to14
About this event
Each student will be using a Tiny Science Lab - Junior Chemistry Set to carry out a full range of hands-on Chemistry activities and experiments over two days.
Date: Monday 5th July and Tuesday 6th July 2021
Time: 9:00 am to 3:00 pm each day
Ages: Years 7/8 - Ages 11 to 14
Location: 33 Wycombe Road Terrigal
Cost: $140 per student for the two days
Schedule for the days
9:00 . Science Activities
10:00 Recess
10:20 Science Activities
11:40 Lunch
12:30 Science Activities
1:40 Afternoon break
2:00 Science Activities
3:00 Home
CONTACT – Email preferred jacob@makesciencefun.com.au otherwise Facebook Messenger
STUDENT ONLY EVENT – Parents are welcome to stay for a short time on Monday morning to have a look at the equipment, set-up and worksheets, However there are no provisions for parents or guardians to stay over the two days.
SPECIAL NEEDS – If your child has special needs, please contact me via email jacob@makesciencefun.com.au PRIOR to purchasing a ticket and we will discuss what arrangements can be put in place.
AGE REQUIREMENTS – This event is strictly for students aged 11 to 14.
WHAT TO BRING – Pencil Case with pens, pencils, ruler etc.
All food and drink for themselves for each day (no peanuts, eggs or allergens)
INSURANCE - Make Science Fun Pty Ltd has full public liability insurance to cover Home School Science days.
CHILD SAFETY – Make Science Fun Pty Ltd follows strict child safety protocols. These include Jacob being a qualified and accredited Science Teacher including employment standard Working With Children Check and First Aid Certificate
The intention for the camp will be to complete the following Science activities and experiments.
1. Lighting a match safely
2. Lighting the Bunsen Burner
3. Separating a mixture of sand, salt & iron
4. Hottest part of a Bunsen Burner flame
5. Heating substances in a test tube
6. Parallax error and volume
7. Estimating and measuring mass
8. Measuring temperature and graphing phase change of ice to steam
9. Leidenfrost Effect
10. Water pressure pump-up
11. Does mass change in a chemical reaction? Bicarbonate Soda and Vinegar in conical flask and party balloon- Magnesium ribbon and hydrochloric acid and balloon
12. Solids, Liquids and Gases – comparing properties
13. Determining the density of an irregular shaped object. (Long lead sinker)
14. Diffusion rate and Temperature
15. Surface tension and drops on a coin
16. Reaction rate and surface area (potassium permanganate and glycerol)
17. Making a thermometer
18. Distilling eucalyptus oil
19. Magnesium flare and Magnesium Oxide solubility.
20. Heat conductivity rate of different metals.
Curriculum outcomes from the Australian Curriculum include:
Chemical Sciences
Mixtures, including solutions, contain a combination of pure substances that can be separated using a range of techniques (ACSSU113
Elaborations
recognising the differences between pure substances and mixtures and identifying examples of each
identifying the solvent and solute in solutions
investigating and using a range of physical separation techniques such as filtration, decantation, evaporation, crystallisation, chromatography and distillation
Questioning and predicting
Identify questions and problems that can be investigated scientifically and make predictions based on scientific knowledge (ACSIS124)
Planning and conducting experiments
Collaboratively and individually plan and conduct a range of investigation types, including fieldwork and experiments, ensuring safety and ethical guidelines are followed (ACSIS125)
Measure and control variables, select equipment appropriate to the task and collect data with accuracy (ACSIS126 )
Elaborations
recognising the differences between controlled, dependent and independent variables
Processing and analysing data and information
Construct and use a range of representations, including graphs, keys and models to represent and analyse patterns or relationships in data using digital technologies as appropriate (ACSIS129)
Elaborations
Describing the trends shown in collected data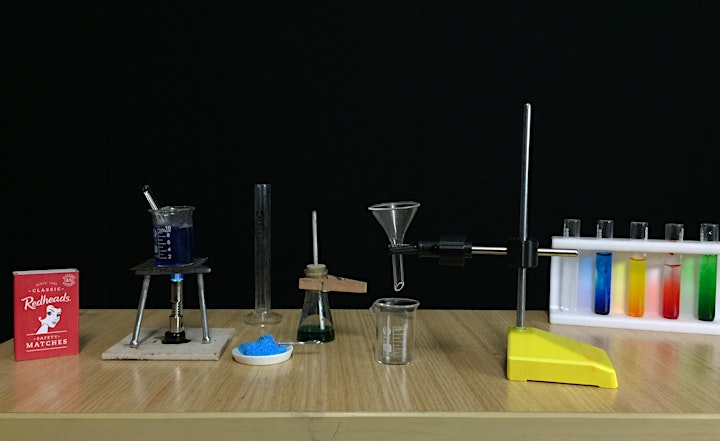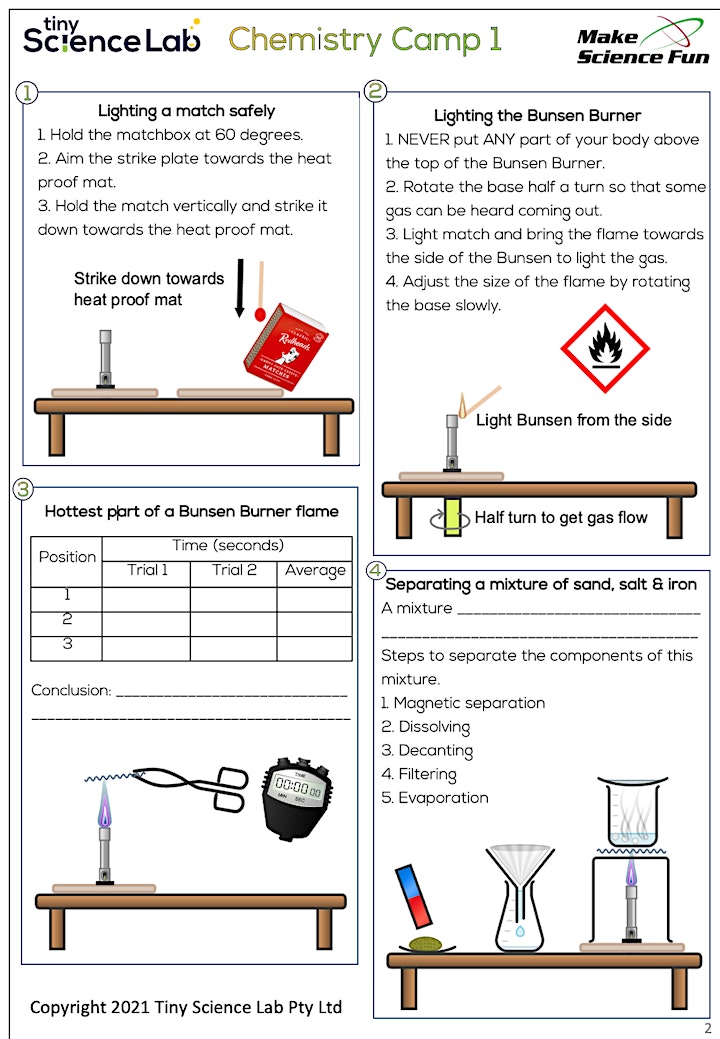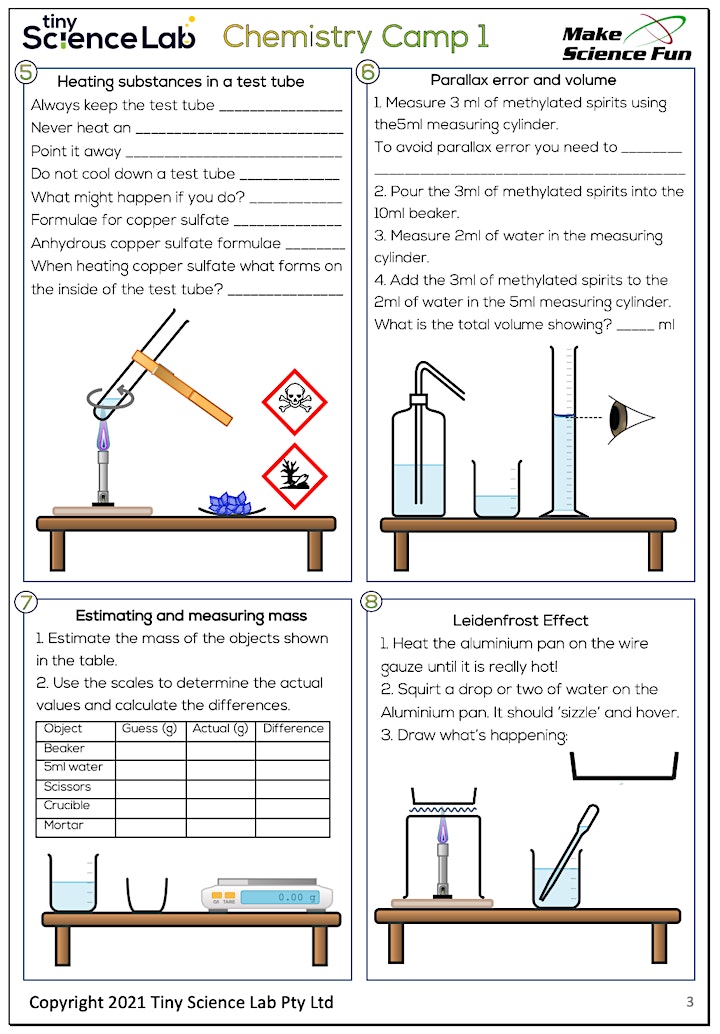 Organiser of Two Day - Tiny Science Lab - Chemistry Holiday Day Camp - Ages 11 to 14
Make Science Fun is the brain child of Jacob Strickling.
Jacob is a passionate Science Teacher.
He spent 24 years teaching Science in the class room and now focuses his time on home schooling his youngest two children and producing fun Science videos.
Jacob enjoys provinding hands-on Science classes to online community.