Delve deep into intermediate Hatha, lead by Matthew Yap. Feel a transformed state of being, practicing Yoga out in the fresh air.
About this Event
Join RYT500, Matthew Yap for an invigorating and relaxing yoga class, outdoors by the river as the day shines out. Enjoy the warm evenings in the twilight shade of the 3 paperbark trees and cultivate new intentions with this 60 minute drop-in class, perfect for intermediates and practitioners wanting to delve deeper into their Yoga practice.
Matthew and Stefania, his partner, taught for the Home of Yoga in Mosman Park and on their retreats for 4 years, before joining Perth Yoga for Everybody last year.
Matt is a humble, diligent and knowledgeable teacher who leads his classes from a place that appreciates enjoyment of your experience and self love, first and foremost.
Join us down there!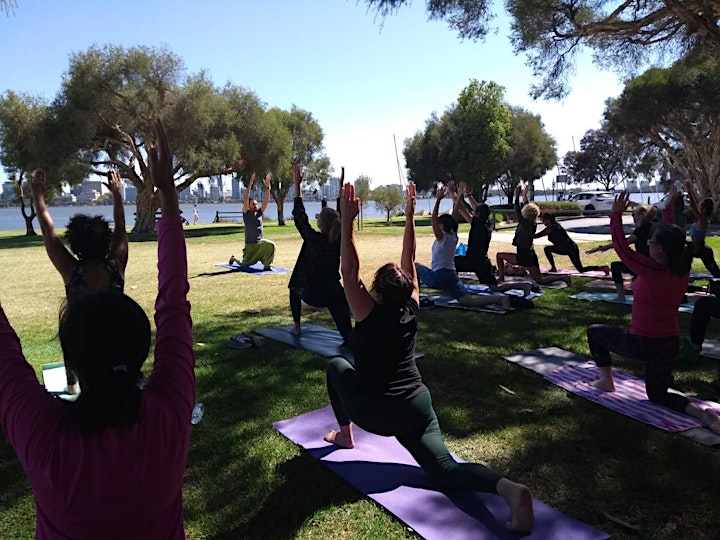 PLEASE ENSURE YOU SIGN UP WITH OUR SCHOOL PRIOR TO ARRIVING. This is so you can drop-in last minute and check-in using only your Full Name. (No more long booking forms!)
----------------------------------------------------------------------------------------------------------
----------------------------------------------------------------------------------------------------------