Description
For Business and Technology in Fashion
Tuxedo will bring to light the real and raw case studies of innovation within fashion.
The industry is being forced to change as shoppers expect brands and stores to have a digital first approach, while being customer-centric and providing wow-worthy retail experiences. Understanding how to implement change can be risky and challenging, however the greater risk lies in not doing anything at all.
Tuxedo is more than an event, it's an ever-evolving dialogue of successful and or failed attempts at making change stick. It's about communicating practical tidbits, and our storytellers are people who have seen both sides and strongly believe the pursuit of innovation is worth tackling.

Event website for more information.


---

12:00 Guests Arrive, Meet & Greet
12:30 Opening & Welcome

12:45 Keynote // Nick Gray: Brand, Retail & Consumer Specialist.
13:15 Fireside Chat // Roberto Malizia: The Fury Co-Founder & Luxury Brand Influencer.
13:45 Startup Story // Gaby Howard: Founder & CEO of Flaunter.
14:15 Break // Light Refreshments & Networking

14:45 Social Impact // Catherine Ross: i=change, Kirsten Kore: Designerex & Graham Ross: Kusaga Athletic
15:30 Tech // Sean Sloan: RFID & Partnerships Expert, GS1

16:00 Startup Story // Marcus Milne: Founder of Punk Office.

16:30 Tech Story // Jen Storey, Digital Transformation & Innovation Expert.

17:00 Fireside Chat // Dr. Jennifer Millspaugh: Aesthetic Ventures & Austin Fashion Initiative

17:30 Closing & Wrap Up
17:40 Soiree
---
Pre-order your merch upon registration: Limited Edition // Method of Denim x Tuxedo Denim Jacket.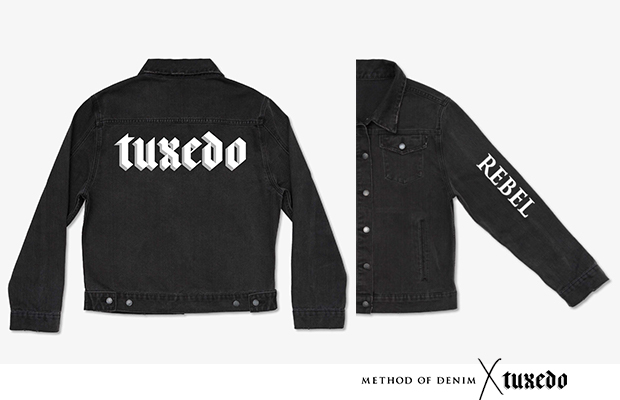 ---