About this Event
What do the founders behind South Australia's energy startups have to say about the business of energy?
Join us for the second instalment in the energy series hosted by Flinders New Venture Institute, in partnership with EnergyLab.
We kicked things off with a panel on the future of energy in South Australia, as told by thought leaders from the public and private sectors. You can watch the recording of the video here: Unleash SA's Energy Opportunities.
This time, we're at the other end of the scale, with a panel made up of the people behind startups and small to medium businesses that are changing the future of the energy industry with their ideas and strategies.
The panel will be hosted by Piers Grove, cofounder and chair of EnergyLab. EnergyLab is Australia's leading platform for launching energy startups, and we've recently partnered with them to become the site of their Adelaide office. Your free tickets include the panel with networking and drinks to follow.
We look forward to seeing you there as we tap into the forward-thinking minds of our panel to find out what's makes the business of energy in SA so exciting.
MEET THE SPEAKERS: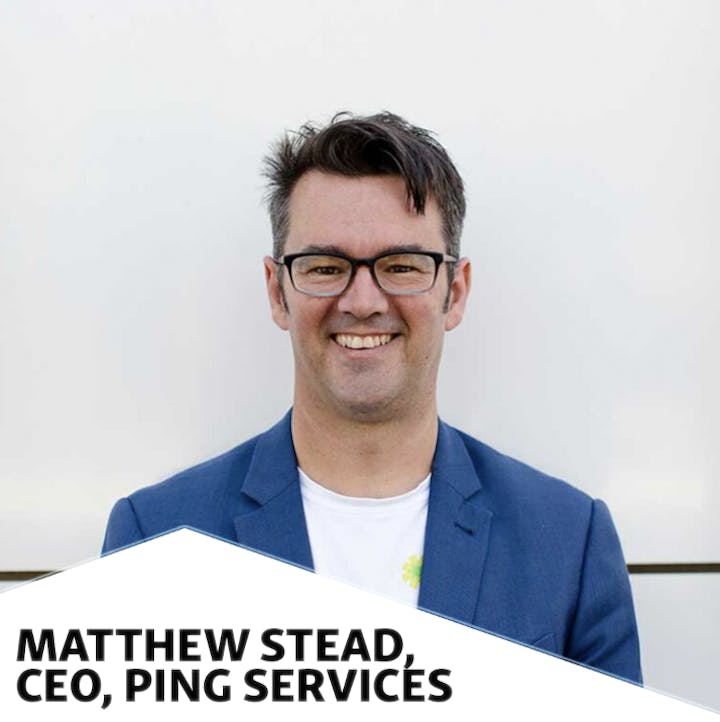 Matthew Stead,
CEO Ping Services and Resonate Acoustics
Matthew has over 25 years of experience as a professional acoustic consultant in Australia and the USA. His work as CEO of Resonate Acoustics, the leading provider of consulting services in the fields of acoustics, vibration, lighting impact, air quality and electromagnetic fields, saw him start up a new venture, Ping Services, which uses the power of acoustic testing to improve the performance of wind turbines.
More specifically, the ping monitor analyses sound radiated from the wind turbine blades to determine whether the blades are damaged - making energy from wind more effective, affordable and sustainable as a resource. Matt runs Ping Services with a culture that invests in innovation and research, and it shows. Recently, Matt and the team secured a $170,000 grant through Australian Government Accelerating Commercialisation. Matt's expertise as a startup founder and expert in the field of energy and environment makes him an exciting addition to our panel, welcome Matt!
W: https://pingmonitor.co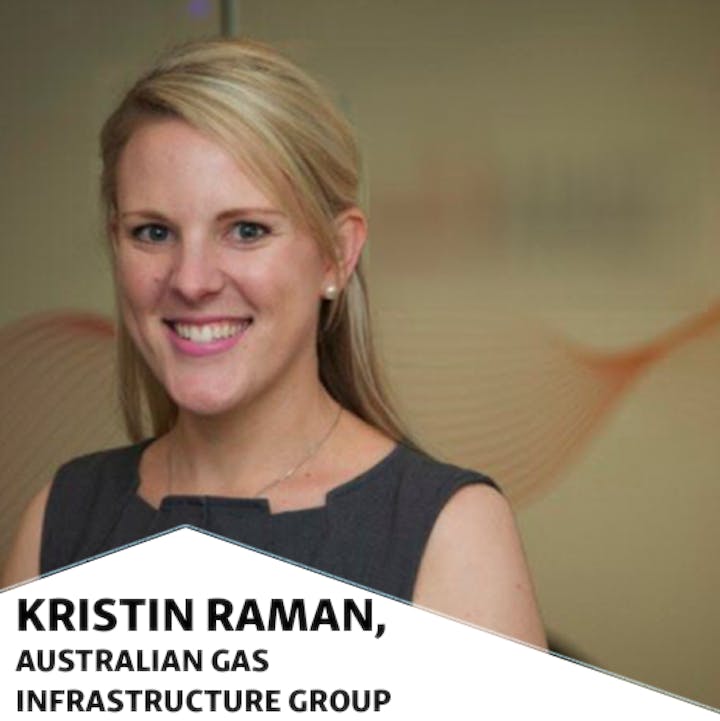 Kristin Raman,
Head of Strategy and Innovation, Australian Gas Infrastructure Group
In her role as Head of Strategy and Innovation at Australian Gas Infrastructure Group, Krissy is responsible for leading business strategy and implementing the long-term vision for natural gas, with a particular focus on decarbonisation through renewable gases such as hydrogen and biomethane. She also leads the broader stakeholder and consumer engagement program across the business.
Krissy has bachelors degrees in Chemical Engineering (honours) and Finance, and a Graduate Diploma in Applied Finance. Krissy has more than 12 years of energy industry experience, including five years with AGIG and, prior to that, with the Australian Energy Market Operator.
About AGIG, and Kristin's startup project
Australian Gas Infrastructure Group (AGIG) is one of the largest gas infrastructure businesses in Australia, with operations across the value chain and across Australia.
Gas is an important part of our energy mix and therefore has an important role to play in meeting our carbon emissions targets. With this in mind, AGIG is developing an Australian-first hydrogen production facility at the Tonsley Innovation District. Hydrogen Park South Australia (HyP SA) will use a 1.25MW PEM electrolyser to split water into hydrogen and oxygen using renewable electricity. The renewable hydrogen will be blended with natural gas and supplied to customers and may also be supplied to other users via tube and trailer.
At NVI, we believe that the term 'startup' doesn't just apply to founding of small business, but new business streams, too. We look forward to hearing how this brand new project fits into the wider AGIG strategy. Krissy will discuss the future energy landscape as well commenting on how the renewable gas sector has grown and will continue to evolve.
W: agig.com.au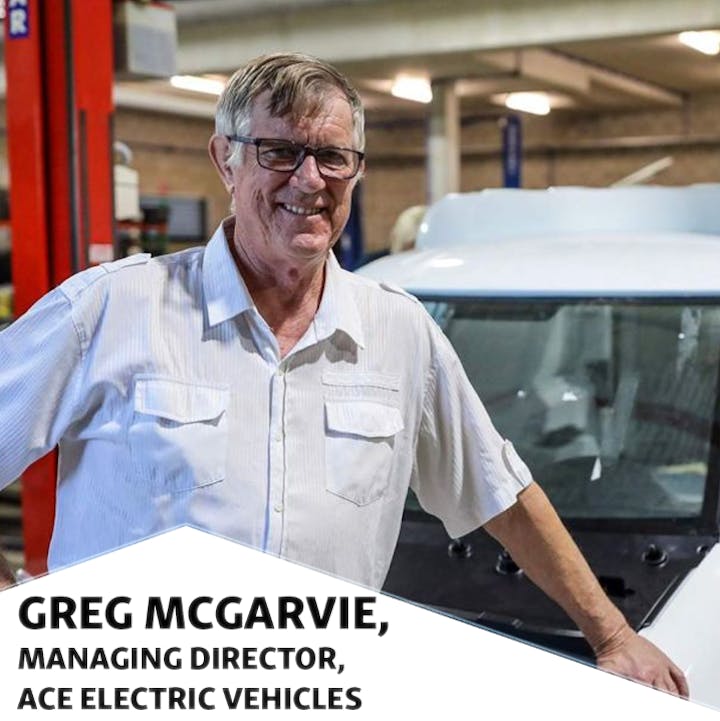 Greg McGarvie,
Managing Director, Australian Clean Energy: Electric Vehicles (ACE EV)
Meet Greg, a Marine Biologist who has extensive knowledge and expertise in green energy tech. His passion extends to providing energy efficient solutions and high value results for customers – through his company's incredible transport solutions.
The ACE Group is in early stage development, shovel ready with a prototype in South Australia that was built in the MTA workshops in QLD, after 6 days and arriving in six boxes. Now known as the ACE-EV Group, Greg and his team are introducing a disruptive manufacturing industry to Australia, with very low CAPEX compared to the traditional automotive industry. The vehicles are light, have low embedded energy, are designed for urban use, and utilise home charging.
Greg is also Managing Director of Sea World Services Australia and Director of GetGreen, assisting clients with energy minimisation to reduce energy costs and promote environmental upgrades.
With a resume in renewable innovation that reads like that, and an exciting new business underway, we're excited to hear Greg's take on energy in SA – and we're lucky enough to have the ACE Cargo EV for our viewing pleasure on the evening!
W: https://www.ace-ev.com.au/
Thank you to our supporting partner, The Australian Institute of Energy: