Tuning In To Baby Cues - Tweddle Children's Week Event 2018
Description



Have you ever wondered what your baby or toddler's unique non-verbal messages mean?
As part of Children's Week, Tweddle will host "Tuning In To Baby Cues" a play and learning session for parents, carers, babies and toddlers explaining what different cues mean, a cue-card making workshop and a healthy morning tea.
With the Children's Week theme 'Children's views and opinions are respected' this educational and fun workshop will celebrate and explore infants' unique nonverbal ways of expressing themselves and their capacities to learn, to form secure relationships, and to explore their environment, all of which are fundamental to good mental and physical health.
Parents are invited to bring their babies and toddlers and enjoy a fun and relaxed baby cues workshop with Tweddle clinicians. Activities will include a;
Cue card making Workshop
Morning Tea
Fun and informal QnA session
Specialist Facilitators
Tweddle is a 98 year old early parenting support organisation caring for thousands of Victorian families every year. Understanding what your baby is trying to communicate is the foundation for providing responsive care, which strengthens attachment for life.
We hope you can join us and look forward to meeting you!
This Children's Week event is presented by Tweddle in partnership with the Department of Education and Training.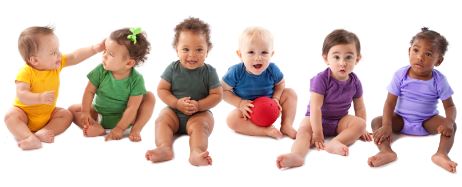 Organiser of Tuning In To Baby Cues - Tweddle Children's Week Event 2018
The Tweddle Foundation supports the critical work and facilities of Tweddle Child and Family Health Service, where thousands of struggling mums and dads turn to for help every year. Experiencing stress, exhaustion, mental illness and family conflict can make it difficult to care for babies and toddlers. Becoming a Tweddle Foundation partner creates social change for vulnerable families today and for generations.