Description
Tunerversity 101 - Learning Engine Tuning #learningbydoing
Electronic Engine Management is a very interesting and exciting aspect of modern performance cars, allowing a new dimension of involvement by enthusiast owners. We have designed a series of hands on, small group courses to demonstrate how engines are controlled and tuned electronically and give you the tools to be able to get involved yourself. You will be learning in a functioning performance and tuning Workshop, using the same equipment and tools we do. Our courses will give you a wide range of skills from wiring up simple switches and relays through to fully optimized power tuning on our 4WD in ground Dyno.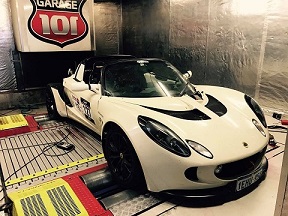 Fundaments is our introductory course packed with a broad range of topics at a theoretical level without the tuning. We will cover everything from general engine performance through to Dyno's, Tuning platforms, ECU types and tuning methods. This course will give you a solid foundation of how your engine is controlled and will be very beneficial if you are planning any modifications to your car. It is strongly recommended for all entry to mid level people as well as experienced mechanics or DIYers who may not have performance experience.
---
Course Outline - Fundamentals
- How to increase engine performance
- What an ECU controls and how
- Software, Firmware, Hardware
- How a Dyno works
- Reading dyno graphs
- Dyno graph and tuning "embellishments"
- What constitutes a tune?
- The process of Road V's Dyno Tuning
- Flash V's Real Time Tuning
- Brands of ECU and Re-Mapping platforms
- How Data logging is used
- Modern engine ECU systems
- Common mistakes, hidden power
- Handy test tools and equipment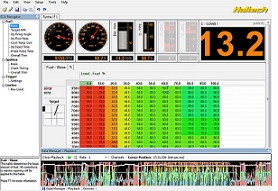 ---
Demonstrations
- Dyno power runs (attendees Cars)
- Back to back testing
- Boost control mapping
- Basic wiring (relays and switches)
---
Who should do this course?
-
Anyone considering other Tunerversity courses
-
People considering having a car tuned
-
People considering any DIY performance worK
-
If you are considering purchasing an aftermarket ECU
- Anyone interested in getting a good understanding of general performance and engine management.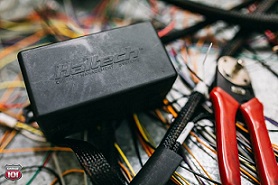 ---
Class Cost?
- $200 (plus booking fee)
Cost Example: Someone considering buying an after market ECU, some accessories and a tune.
Class cost = $200 - ECU package discount $400 - Tuning Discount $150 = $550 of parts and labour discounts if booked on the night. The course pays for itself on the night not to mention the benefits of the course knowledge itself.
---
What you get?
- 1 x 4.5 hour course
- Food and drinks
- Goodies bag - shirt, stickers, promo items
- 10% Discount on all parts and tuning - Valid for 1 month (up to $500 value)
- Additional 5% on any parts and tuning booked at the event (No value limit)
- 30 minutes Dyno hire credit - Valid for 12 months. IE: This class and the 4 "Tuner Series" Classes and get you 2.5 hours of Dyno hire for free. That's free Dyno time to tune or test your own car.
- 10% discount on a second class booking
---