Description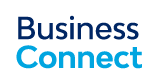 Snowy 2.0 is an opportunity for local businesses to pitch for valuable contracts through a tendering process. Understanding tendering processes and how to submit a compelling proposal will be essential to getting your business "over the line".
In this workshop, tender specialist Katrina Tehan will step you through the tender preparation process that applies to any project, large or small. Katrina has a wealth of knowledge and experience in preparing appealing tenders and in this workshop will cover tips on how to give your bid the winning edge.
This workshop is relevant to any business wanting to learn how to prepare and submit tenders, not just Snowy 2.0.
About the speaker: Katrina Tehan is known for her ability to break down a complex topic into content that will engage, motivate and educate workshop participants. Her winning grant applications include $7.5 million for City of Greater Shepparton's Soccer Precinct, $500,000 for the Finley Recreation Reserve upgrades and she recently securing $3.5 million for Edward River Council community infrastructure upgrades.
She has successfully attracted over $4 million into the Aged Care sector in the Murray region and has captured funding for many corporate customers. Let her show you how to do it too!