Description
Disproportionate cuts to the Australian aid budget announced last December mean that Australian NGO's are already starting to axe international programs, with a devastating impact on their partner organisations and communities in which poverty alleviation programs have been operating.
With further aid cuts expected to be announced this May, NGO's are in limbo, many starting to alert partner organisations that programs may have to be scaled down or ceased all together. The impact on partnerships, long term programming, and the people that they work with, will be profound.
MDC invites you to join us as we together explore the impact of pending aid cuts, and discuss a range of emerging strategies and approaches for nurturing and managing partnerships in this volatile context.
Adam Valvasori, Campaign For Australian Aid Project Manager will give an overview of the aid cuts and the research and drive behind Campaign For Australian Aid.
Dave Husy, Program Director of Plan International Australia will share the journey that he is on with managing, evolving and in some case terminating partnerships in the light of reduced funding, including:
Plan's partnership feedback review process, some positive and negative feedback, and how this is informing changes to their partnership practices.

"Pre-termination" for international partnerships (despite stated commitments outlined in MOU agreements) and implications for organisational reputation, trust and relationships.

Evolving partnerships from the transactional to joint-value; how can we work with partners to leverage development outcomes?

Emerging opportunities and challenges,

including the focus on innovation announced by

Foreign Minister Julie Bishop.
The presentations will be followed by ample time for discussion and questions. All attendees are encouraged to come ready to share what your organisation is working through and/or your insights into the challenges and opportunities the Australian aid sector is facing for 2015 and beyond.
MC and Introduction to the Australian Aid Cuts & Campaign For Aid
Adam Valvasori
Campaign For Australian Aid Project Manager, World Vision Australia
Adam is helping World Vision and over 50 other Aid and Development NGOs to Campaign for Australian Aid. He has over 16 years experience working in and with NGOs, corporates and governments in various national and international roles to inspire positive social and or environmental change. He is driven by brave innovation, genius creative and great inter-sector partnerships.
Speaker bio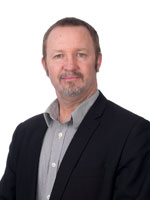 Dave Husy
Programs Director, Plan International Australia
BA (Sociology/Politics), BA (Hons), MA (Development Studies)
Dave joined Plan in 2008 bringing nine years' experience as a program strategy and review consultant with international development agencies in South and East Africa. Prior to that, Dave worked for ten years as a senior NGO manager in southern Africa.
Outline of the evening
6pm - 6.30pm: Registration and networking

6.30pm - 7pm: Presentations

7pm - 7.30pm: Facilitated discussion

7.30pm - 8pm: Networking resumes
Your ticket includes some nibbles provided be ASRC catering, and drinks (non-alcoholic and alcoholic). Vegetarian, Vegan and Gluten Free food is available.
Please email eventsmelb@developmentcircle.org with any dietary requirements.
Event partners



Further reading
Organiser of Tumultuous Times: Aid Cuts & Partnership Impacts
Melbourne Development Circle (MDC) fosters a culture of collaboration and knowledge­ sharing between people and organisations creating positive social, economic, environmental and cultural change.
We believe that via innovation and collaborative effort, the development sector can continue to increase its impact as a positive change agent within communities in Australia and abroad.
Our team of volunteers curate regular events which provide a platform for the Melbourne-based development community to share ideas, discuss topical development issues, and network in a relaxed environment.