Tuesday Evenings, Parent Education 5 Wk Birth and Parenting Course
KEMH Parent Education - Tuesday Evenings, 6.30 -8.30 pm November 2, 9, 16, 23 and 30
About this event
5 Part course for First Time Parents - Includes Labour & Birth, Breastfeeding and Parenting topics.
Eligibility: Birthing at King Edward Hospital
Book once over 20 weeks
Participate from 28 -36 weeks
King Edward Hospital are offering this free* course to our New Parents who are Birthing at King Edward Hospital
This course is held Face to Face on Tuesdays for 5 weeks from 6.30-8.30pm, and all classes should be attended.
November 2, 9, 16, 23 and 30
The Course includes practical information about Labour, Birthing, Breastfeeding, Baby Care and Parenting, taught by experienced and knowledgeable Midwives.
ONLY BOOK ONE ticket, this admits you and your partner/support person.
1 Ticket = 2 x Places.
Places are limited in this course so please book early to avoid disappointment. If the class is booked out, the alternative series is our "ONLINE- LIVE, Interactive" Parent Education 4 Week Childbirth and Parenting Course.
Please return to this site to check availability periodically as places may become available.
If you have a Student Midwife they will not be able to attend due to COVID-19 Restrictions.
When Booking, please use the pregnant persons name and Medical Reference Number (see Image Below)
Cancellations call 64581368 Parent Education 8-3 pm answering machine .
Please see our other courses available-We recommend booking a Breastfeeding Class if you are interested in or planning to Breastfeed your baby.
The King Edward Physiotherapy Department has a Skills for Birth and Beyond Class and Pregnancy Aquarobics Class, link below for information and bookings: https://www.eventbrite.com.au/o/kemh-physiotherapy-department-29852066885
Public Transport: There is a Bus Stop at the front of the Hospital on Bagot Rd. Daglish Train Station is the closest Station to King Edward.
Parking: Please Google Subi Parking for Pricing and Parking areas. King Edward does not have specified Hospital Parking.
Please bring your own water and a snack-no food or drink is provided in this class.
*Patients who do not have a Medicare Number will be charged for this course-Please Contact the Cashiers Office on (08) 64581595 and/or your Insurance Company for Pricing.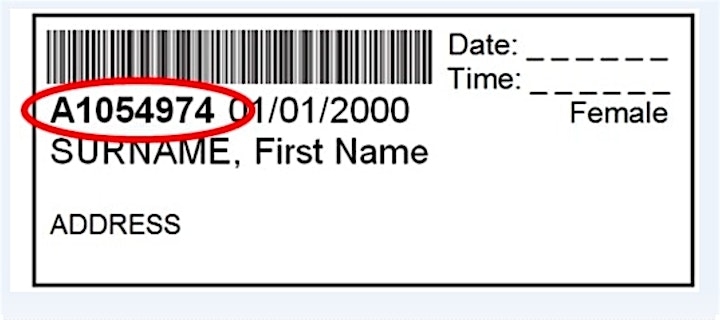 Organiser of Tuesday Evenings, Parent Education 5 Wk Birth and Parenting Course