Event Information
Location
The Student Hotel Florence Lavagnini
70 Viale Spartaco Lavagnini
50129 Firenze
Italy
The Student Hotel is proud to announce the opening of its new gallery space with the exhibition of Russian surrealist artist Ellen Sheidlin.
About this event
COMPREHENDED BY FANTASY
An exhibition by Ellen Sheidlin
September 24 - October 20 2021
Open Mon-Sun from 11am to 6pm
The Student Hotel Florence
Viale Spartaco Lavagnini 70-72, Firenze
Ellen is the ideologist of a new direction in art — surrealism. She experiments with realism, virtuality and her dreams. The results of her work and collaboration can be seen on her multi-million dollar Instagram account.
2014 the first Exhibition in St. Petersburg in the space of artmuse. More than 5000 visitors on the first day. Ellen participates in various creative projects and exhibitions around the world. Countries where the artist's works have been exhibited include Russia, France, Germany, Japan, England.
To the artist, the Imagination of the artworks are immortal. She presents a research exhibition, where we witness the transition from the inner sky to the outer one, where the constellations of images will turn into reality in the form of a huge head sculpture, in photographs and videos - and binary code and interface, from social networks - into painting.
A special performance will be staged in the head sculpture by the artist. Ritually, the artist combs her thoughts dropping surrealistic images on the walls is a manifesto of surrealism. The transition of images from materiality through binary code and interface, through a social network and a platform of recognition, into physical reality. The mutual transformations of an artist and a model, a face and a mask, a product and a creator, an object and an idol.
For further information contact michelle.davis@thestudenthotel.com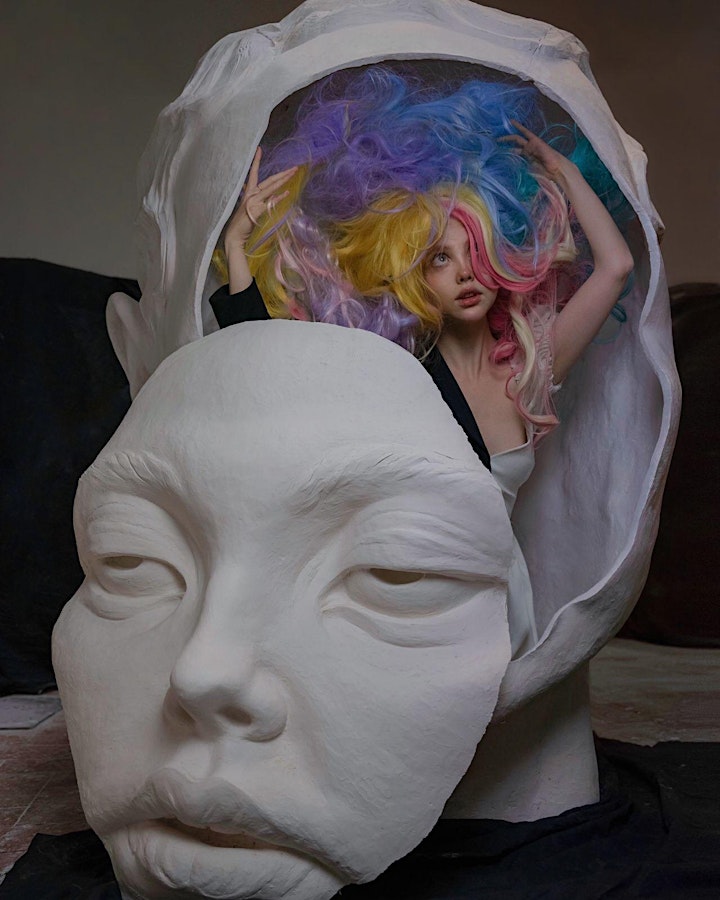 Date and time
Location
The Student Hotel Florence Lavagnini
70 Viale Spartaco Lavagnini
50129 Firenze
Italy