Description
Trust, truth and Trump: Lessons from the US media
Dana Milbank from The Washington Post in conversation with Anne Davies
With the Trump administration settled into the White House, how have American journalists adapted to this new era of closed press conferences, "alternative facts" and unfiltered sprays on Twitter? It's time to explore how Trump interacts with the media, and what that means for discourse, democracy and the wider world.
Washington Post columnist and author Dana Milbank, in Australia as a guest of the US Studies Centre at the University of Sydney, will appear in conversation with senior freelance journalist and former US correspondent Anne Davies.
Dana and Anne will discuss what it's like reporting in Trump's America, and why it seems trust in journalism has been eroded. How can we work to rebuild that trust, and engage with people who feel like the media is not for them?
Bios
Dana Milbank is a nationally syndicated op-ed columnist with The Washington Post. His column generally appears four times a week in the Post, and it runs in 275 other newspapers. It has for several years been the most popular opinion column on the Post's website. Milbank also provides political commentary for MSNBC and various other TV and radio outlets, and he is the author of three books on politics: Tears of a Clown (2010), the national bestseller Homo Politicus (2008) and Smashmouth (2000).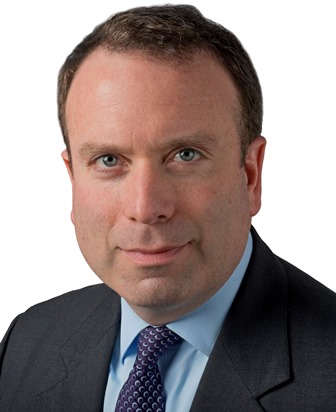 Milbank joined The Post at the beginning of the 2000 presidential campaign as a political writer in the Style section. He covered President George W. Bush's first term and the 2004 election as a White House correspondent on The Post's National staff. He has won the White House Correspondents' Association Beckman award for "repeated excellence in White House coverage," earned the National Press Club's Gingras prize for humor writing and was named one of the nation's top political journalists by Columbia Journalism Review. He has been writing the column since 2005.
Before joining The Post, Milbank spent two years as a senior editor at the New Republic, where he covered the Clinton White House, and eight years as a reporter with the Wall Street Journal, where he covered Congress and was a London-based correspondent. He is a 1990 graduate of Yale University.
Anne Davies
Anne is a freelance investigative journalist. Until June 2016 she was a senior reporter at The Sydney Morning Herald and has served in a number of roles during her 25 years at Fairfax, including news editor, investigations editor, Washington correspondent and state political editor. In 2002 she won the Gold Walkley with Kate McClymont for their expose of the Canterbury Bulldogs salary cap scandal. She also served on the Board of Copyright Agency Ltd as the journalist-elected member.
Dana Milbank appears in Australia with the support of the US Studies Centre at the University of Sydney.