Map out your story with clarity, direction and acceptance using a new and unique tool. Engage all your senses to accept who you truly are.
About this event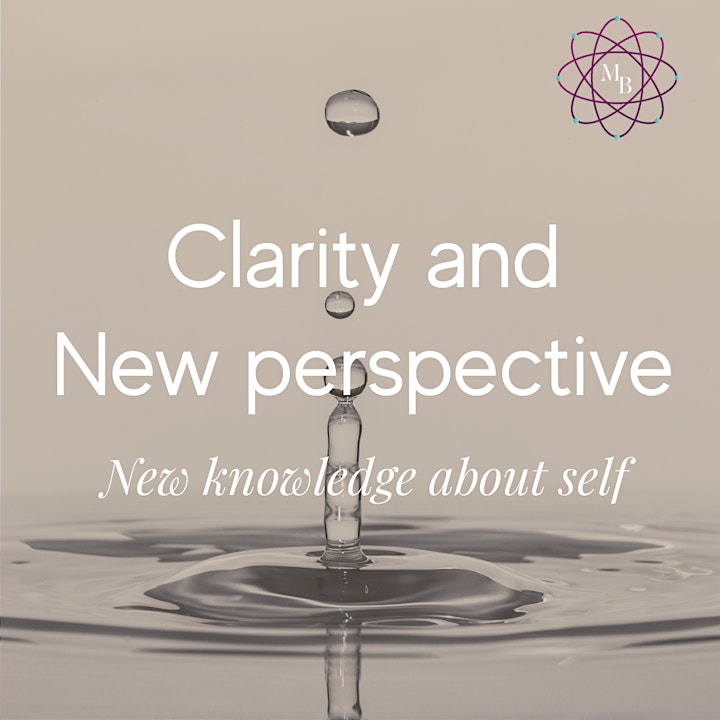 When we see our clients for the first time they seem a bit lost, a bit stuck. They say they feel like they are going around in circles trying to figure out how to get out of a situation or how to figure out what is next for them.
What they found was clarity and new perspective on issues they weren't even realised that were connected or could be a problem that they missed. The process it self allowed them to observe, validate or discover some blind spots therefore broaden their minds and allowed more acceptance and new understandings.
Our process is simple, fun, interactive and will be a tool for you to use for many years to come. Client participation, contribution & attitude is key to what one can get out of it. No matter if you are an introvert or extrovert, following the simple steps that are given, with an expert facilitator to assist, will lead you to a new knowing. New Knowing means growth and movement.
What to expect from this workshop:
Access new knowledge about self in a safe and supportive environment. It is a small group with common intention for self love and acceptance, supported by an expert facilitator.
Experience a fun exercise and get in touch with your unconscious mind. Make the unknown become know and learn how to get comfortable with it.
The choice to grow is always yours. Here you will get an opportunity to see all your options that can support you to do so clearly.
We are not focusing on right or wrong. We are not interested in what you already know but what you are willing to learn. Growth is the key.
This whole event has been created around self acceptance. Be prepared to experience that for the first time on a whole new level.
You have an opportunity to experience true and deep joy by contributing and participating 100%. This is a pre requisite to attend.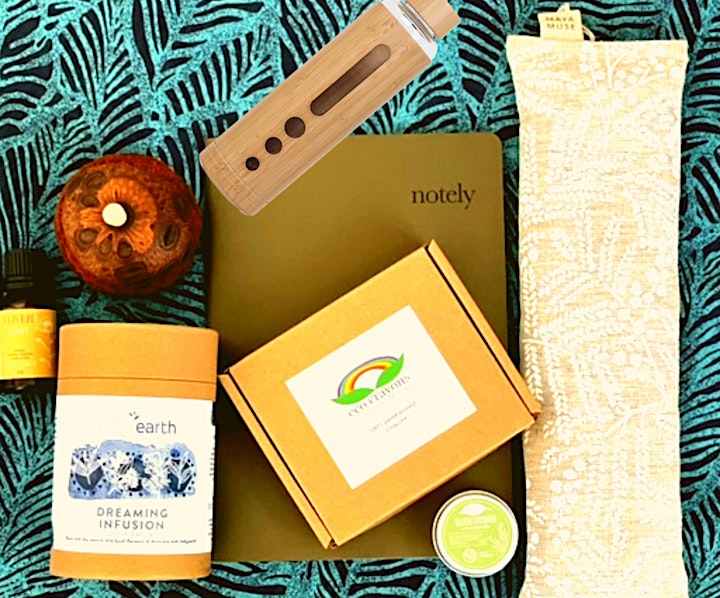 *Pre event care pack:
Our goal is to be able to engage all your senses. To facilitate that, we are including a wonderful self care package, specifically designed to assist you on the day. It is absolutely divine and has been curated by Bernice from Cherish & Adore to specifically support you on your journey during the event and beyond.
8 aspects to connect with and care for:
Calming Tea to support your nervous system as your seeing your true self
Crayons to allow your creativity develop and grow attention to colors and details
Water bottle to provide a delivery mechanism to the ultimate life force
Banksia aroma pod as a piece of life that no longer is living but still has purpose
Eye pillow to assist with slowing down the mind to be aligned with heart
Uplifting Essential Oil for a stress free environment at a place you call home
Body balm to remember the rawness and authenticity that is with intimacy
Journal to record your experience and re write your story and now true identity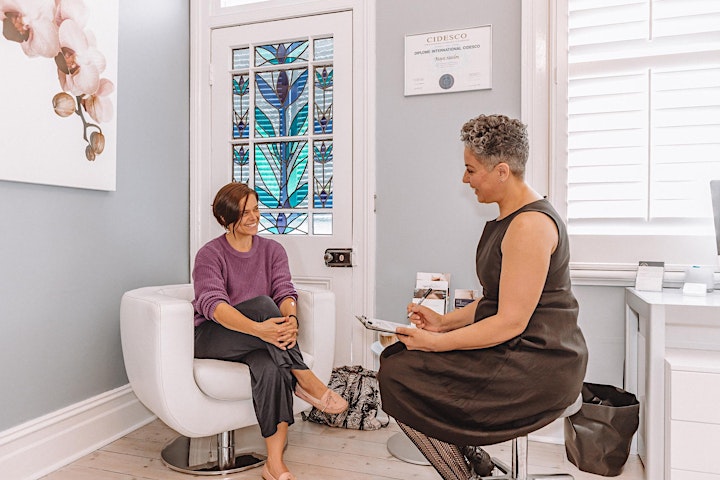 *2 hour consultation with Maya:
After you get a chance to process some of the new learnings from this workshop, and trust us there will be a few, Maya opens her schedule for each participant to facilitate in what is next.
Are there any decisions that need to be made?
Are there any actions you want to take?
Is there any struggle/challenge that came up?
What support do you need to take you to your next level?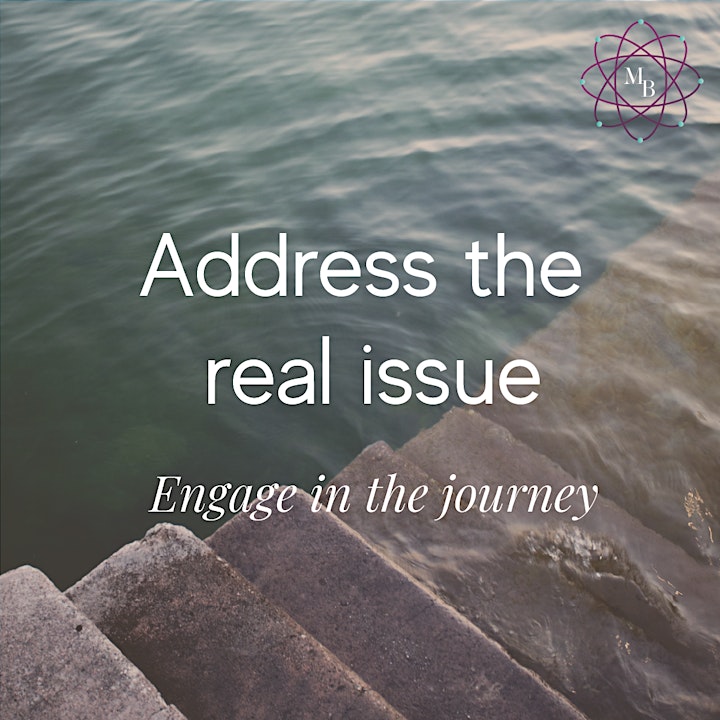 Our why...
As a beauty therapist, I've been consulting/scanning/analysing/diagnosing/fixing/supporting/squeezing and masking different skin types with every visit. "My skin is too lined, too dry, too oily, too old...and can you fix it?"
I've been doing this for more than 25 years, and often found myself back where we begun. There will be a short term fix, sure…but that only means that the problem will come back if the real issue did not get addressed.
Treating the symptoms is not the solution. Sometimes there is no one solution.
Interestingly most of the "work" is done by breaking things down, asking the right questions, what else is going on? How is your lifestyle contributing to that? Your relationship? Your self-love? Your inner critic/chatter? And so, it seemed evident that it is time to be integrating some "outer" work with "inner" work. Starting with getting a clear map of 8 different aspects of who you are and how you operate. Information from time of your conditioning to now your evolved and aware self. Shining a light on some of your blind spots, supports you on taking the next step. Accepting yourself fully and deeply and in turn accepting others with an open and kind heart.
During our work together we will explore those 8 aspects using a process I call Octate. Finding balance, happiness, and acceptance with all that I am.
So many of us feel like we need to wear a different mask to be able to fulfill our roles. Weather we are at work, at home, with friends, with children, with our siblings… each role has taught us to behave a certain way. It also, separated us from out true essence.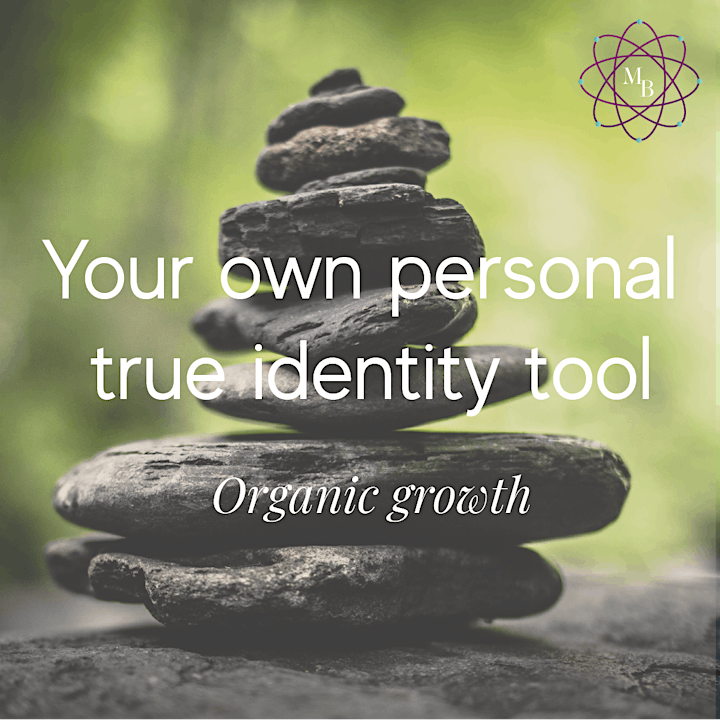 Q & A
Why only 10 tickets?
This is a fully interactive workshop. Our goal is for everyone to experience the process entirely. It's attention to details and connection with everyone is paramount. Most of the work will be one on one in separate rooms and the rest will be interactive as a group. Small and attentive is the key.
What if you sold out and we want to attend?
Get on our list and subscribe. Follow up information will be available that way, so you will be the first to know if you missed out this time around.
What resources will be provided?
Included in your self care pack will be all that you need for the activities on the day. From creating the atmosphere, journaling, your own personal true identity tool and much much more.
Who should attend?
If you have been on a merry go round for a while and can't figure out the missing piece to help you jump off it.
If you want to deepen your relationship- romantic or otherwise.
If you've been feeling stuck, lonely, lost or all of the above.
If you seek connection with others with authenticity and acceptance.
If wanting to be/do better is on your to-do list.
If you are in a space to invest in your truth.