Come and have some fun, UNAA-NT trivia night $20 a ticket. Funds will support awareness programs about United Nations programs.
About this Event
Check out the flyer and book now!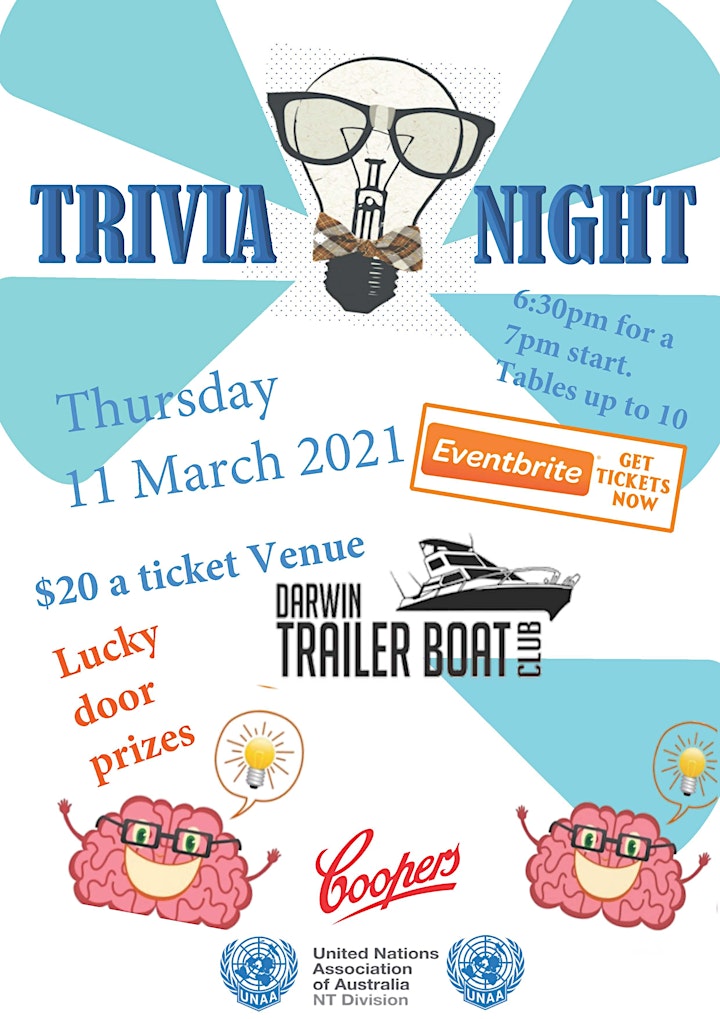 The UNAA - NT works to inform, inspire and engage Australians on the work, goals, and values of the United Nations to create a safer, fairer, more sustainable world.