Triple A Talk: Your Business, Your Digital Interactions, Your Brand = You
Description
Join us for another engaging Triple A Talk

Future-proof yourself in this dynamic business environment by ensuring you have the skills and ability to control your own business outcomes. In a time of rapid digital change, don't get left behind!

We'll be covering real world case studies, and focusing on what the digital revolutionaries of today are doing to manage their online profiles. Ask the questions that you want answered, and find out exactly how to combat a number of recurring issues facing your industry and employees: "I don't have enough time", "I don't know what I'm meant to do online" or "I'm already reaching my targets, I don't need to change".

This session will give you the necessary tools and knowledge that'll allow you to market yourself online. Through a focus on best communication practices, you'll be able to connect to your online audience, build trust within your network, and generate profitable business relationships within the online ecosystem. Control your digital presence, now!

PROGRAM
6.00-6.15 pm Registration
6.15-6.45 pm Keynote, Danielle Di-Masi, a keynote speaker, University lecturer, TV presenter and regular media commentator and award-winning blogger
6.45-7.05 pm Discussion moderated by Katherine McLennan, Senior Vice President, People & Culture at Cochlear and UTS Business School advisory board member
7.05-7.20 pm Q&A
SPEAKERS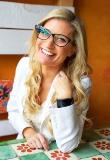 Danielle Di-Masi
Digital behaviour expert Danielle Di-Masi is a keynote speaker, University lecturer, TV presenter and regular media commentator, award-winning blogger, and was listed in 'Australia's Top 20 Business Speakers.'

With the latest insights and knowledge, Danielle is the international leader on helping others to understand the importance of managing their digital presence. Danielle's work specialises in integrating the latest digital innovations with the nuances of how we communicate, and how we build professional relationships in today's working world.

Danielle has spent more than a decade perfecting strategies that mix business, social behaviours, technology, and science to ensure e-interactions and real world ones align. When the world turned increasingly digital, she quickly identified the broadening communications gap, and turned her research skills to social interactions, relationships and business behaviours - it's these topics she has discussed privately with His Holiness the Dalai Lama and reports her insights internationally for the Huffington Post.

Winner of the International Stevie Business Awards for "Woman of the Year" (2014), "Female Entrepreneur of the Year" (2015) and "Innovator of the Year" (2015).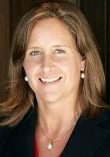 Katharine McLennan
Katharine McLennan's combined career spans corporate strategy, operations, talent/leadership development and self transformation. Her most recent corporate roles have included Head of the QBE Global Leadership Academy and Executive General Manager, Talent and Business Unit HR for Commonwealth Bank of Australia. In addition to these corporate roles, Katharine has spent the last 14 years as executive coach and leadership facilitator serving the Top ASX 50 clients of Heidrick & Struggles, Johnson, Mettle and PricewaterhouseCoopers, where she focused on C-suite preparation, development and succession planning.
Katharine is a qualified psychotherapist, and a member of the UTS Business School Advisory Board. She is also a Director of the MINDD Foundation (mindd.org), an organisation focused on solving children's health challenges through integrative medicine
By entering this event you agree that UTS, Business Practice may use photographs or video footage taken of yourself during the event for marketing purposes including DVD production, posting on UTS Business Practice website and or social media platforms, or for future UTS, Business Practice events.


For any queries please contact:
Ph: 02 9514 3504
Email: business.practice@uts.edu.au

#TripleAtalks