Description
How business partnerships with arts and creative organisations can increase profits and social outcomes
The ways in which business is engaging with the arts are increasingly important for both sectors. For the arts, business partnerships represent valuable revenue in the face of decreasing government funding. For business, the arts are an important contributor to brand identity, and a way for companies to progress their community engagement. But there are also a number of lasting, meaningful relationships between arts and business which result in genuine social outcomes. In this session, creative industries expert David Sharpe illustrates a number of key examples which show that far from being ideologically opposed, the arts and business are producing results which have a real impact on people's lives.
David's keynote will be followed by a discussion with Prof Mary Spongberg, Dean, Faculty of Arts and Social Sciences, UTS, Fiona Menzies,CEO of Creative Partnerships Australia and Frank Howarth Managing Director, Frank Howarth and Associates Pty Ltd.
Speakers biographies:

David Sharpe has a long history of assisting creative businesses on strategic, financial and operational issues. He is Senior Business Adviser at Generate (formerly Moneypenny Business & Taxation) and spent six years as a Business Adviser with the federal government's Creative Industries Innovation Centre, based at UTS. Prior to that he ran the business capacity building program for the Australia Council for the Arts and ran regional film office Film Illawarra. His focus is on assisting business owners to identify and pursue opportunities for growth. Hundreds of creative clients around Australia have benefited from his ability to mix business nous with a keen understanding of the creative process.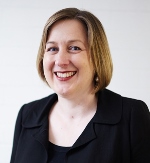 Fiona Menzies is CEO of Creative Partnerships Australia, a role she commenced in February 2013.
Before this, Fiona was Development Manager at the Wheeler Centre for Books, Writing and Ideas, where she was part of the inaugural team that established the Wheeler Centre in Melbourne in 2009. Fiona's interest in private giving to the arts began at the University of Melbourne, where she completed her undergraduate thesis on a private arts collection donated to the State of South Australia. Fiona completed a Masters degree at the Courtauld Institute of Art in London, focussing on a donated collection - costume designs for a ground breaking 1914 production of A Midsummer Night's Dream. Following this, Fiona took a sidestep into politics where she worked as Adviser then Chief of Staff to two Commonwealth Government Arts Ministers. During that time, Fiona worked across the arts and film portfolio, but continued her interest in giving by playing a key role in the introduction of new measures in the taxation system to increase private sector support for the arts.
Fiona has served on the board of the Dame Nellie Melba Opera Trust, is a trustee of the Gordon Darling Foundation and is currently on a school foundation board in Melbourne.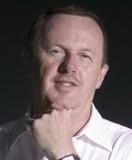 Frank Howarth has a Geology Degree from Macquarie University, and a Master of Science and Society from the University of NSW. He is passionate about arts, culture, science and the natural world.
In 1996 he became Director and Chief Executive of the Royal Botanic Gardens and Domain Trust, before taking up the role of Director of the Australian Museum in 2004. After 10 years in the role he stepped down as Director in April 2014.
He was Chair of ICOM Australia from 2010 to 2013, and was a director of Museums and Galleries NSW from 2005 to 2013. He was also a member of the Council of Australasian Museum Directors from 2004 to 2014. He became President of Museums Australia in 2013.
Since leaving the Australian Museum he has pursued interests in philanthropy, cultural leadership, and innovation.

PROGRAM
6.00-6.15 pm Registration
6.15-6.30 pm Keynote David Sharpe
6.30-7.00 pm Discussion with Prof MarySpongberg, Dean, Faculty of Arts and Social Sciences, UTS, Fiona Menzies, CEO Creative Partnerships Australia and and Frank Howarth Managing Director, Frank Howarth and Associates Pty Ltd
7.00-7.15 pm Q&A
By entering this event you agree that UTS, Business Practice may use photographs or video footage taken of yourself during the event for marketing purposes including DVD production, posting on UTS Business Practice website and or social media platforms, or for future UTS, Business Practice events.


For any queries please contact:
Ph: 02 9514 3504
Email: business.practice@uts.edu.au

#TripleATalks