Description
Join us for another engaging Triple A Talk

Digital disruption within the media industry is fragmenting an increasingly overloaded, and content saturated market. With online content providers such as Netflix and even Facebook – creating new avenues for niche content delivery, what's TV got to do to compete?
Join Graeme Mason, CEO, Screen Australia, Shaun James, CEO, Presto and Jacqui Feeney MD, Fox Networks Group ANZ, as they discuss the strategies that will help TV survive – even thrive – in a rapidly evolving media ecosystem. Discover what structural changes need to be addressed (Advertising revenue? Removing TV licenses? Creating niche content?) within the television industry in order to create a sustainable sector.
PROGRAM
6.00-6.15 pm Registration
6.15-6.30 pm Keynote, Graeme Mason, Screen Australia

6.30-7.15 pm Panel discussion with Jacqui Feeney Fox, Helen Kellie,SBS and Graeme Mason Screen Australia moderated by Belinda Middleweek, Lecturer, Journalism Program, Faculty of Arts and Social Science, UTS
7.15-7.30 pm Q&A with the audience
SPEAKERS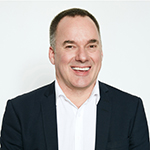 Graeme Mason, Screen Australia
Graeme commenced as CEO on 11 November 2013. Graeme has previously worked in both factual and entertainment TV programming in his native Australia before moving to the UK. In Britain he worked across all aspects of film production, sales and acquisitions, and distribution for companies such as Manifesto and Polygram Filmed Entertainment. From 1998 to 2002 he was president of worldwide acquisitions for Universal Studios. He then joined Channel 4 Television as head of media projects and later as managing director of rights before moving to New Zealand to lead the New Zealand Film Commission from 2009 to 2013. With over 20 years of international experience in film, television and multimedia businesses, Mr Mason has an intimate knowledge of the full spectrum of the screen sector, having worked with large US studios, a UK television network, independent producers and government agencies.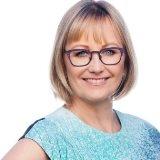 Jacqui Feeney, FOX
Jacqui Feeney is a senior media executive renown for her work in content strategy, partnerships & negotiation and is currently managing director, Australia and New Zealand for FOX International Channels (FIC) Asia. Her focus is on helping businesses evolve with changing times.
Prior to joining FIC, Jacqui launched Foxtel's OTT service Presto and was responsible for Foxtel's movies and 'store' strategy including the day-to-day operations of transactional or pay-per-view services.
Jacqui joined Foxtel as lead negotiator and relationship manager for its portfolio of third party entertainment, movies, factual, news and childrens' channels and was responsible for ensuring Foxtel's content was relevant to customers and changing technologies.
She led Foxtel's digital content developments and IPTV/VOD/OTT offerings including TVOD, Catch-Up, 3D and Day&Date releasing. Other Foxtel product launches include HD (2008), FOXTEL Next Generation (2009), X-Box (2010) and Telstra Mobile and T-Box.
Jacqui has held significant board responsibilities - she was the director and president of the Sydney Film Festival and has held subscription TV directorships for Nickelodeon, XYZ and ASTRA. She is currently on the board of the Documentary Australia Foundation.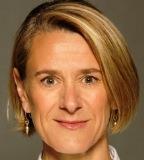 Helen Kellie, SBS
Helen Kellie is the Chief Content Officer at SBS responsible for bringing together all of SBS's content teams, under one umbrella to maximise the value, impact and experience for Australian audiences around our unique SBS content offering across all our platforms.
Joining SBS in 2012, Helen commenced as Marketing Director, then Director of Marketing and Verticals, responsible for the brand, content strategy and marketing for all channels and services at the SBS.
Prior to SBS, Helen was Chief Marketing Officer for BBC Worldwide where she built the BBC brand and its key content brands like Top Gear, Doctor Who and TV channels across the world, and also led the company's CRM and social media strategies. Helen joined BBC Worldwide from its parent, the BBC, where she was Head of Brand Strategy from 2000, and Director of Marketing, Communications & Audiences for BBC Vision (Television) from 2006. Before joining the BBC, she worked for household products giant, Reckitt & Colman (now Reckitt Benckiser) in a variety of roles around the world.
By entering this event you agree that UTS, Business Practice may use photographs or video footage taken of yourself during the event for marketing purposes including DVD production, posting on UTS Business Practice website and or social media platforms, or for future UTS, Business Practice events.


For any queries please contact:
Ph: 02 9514 3504
Email: business.practice@uts.edu.au