Description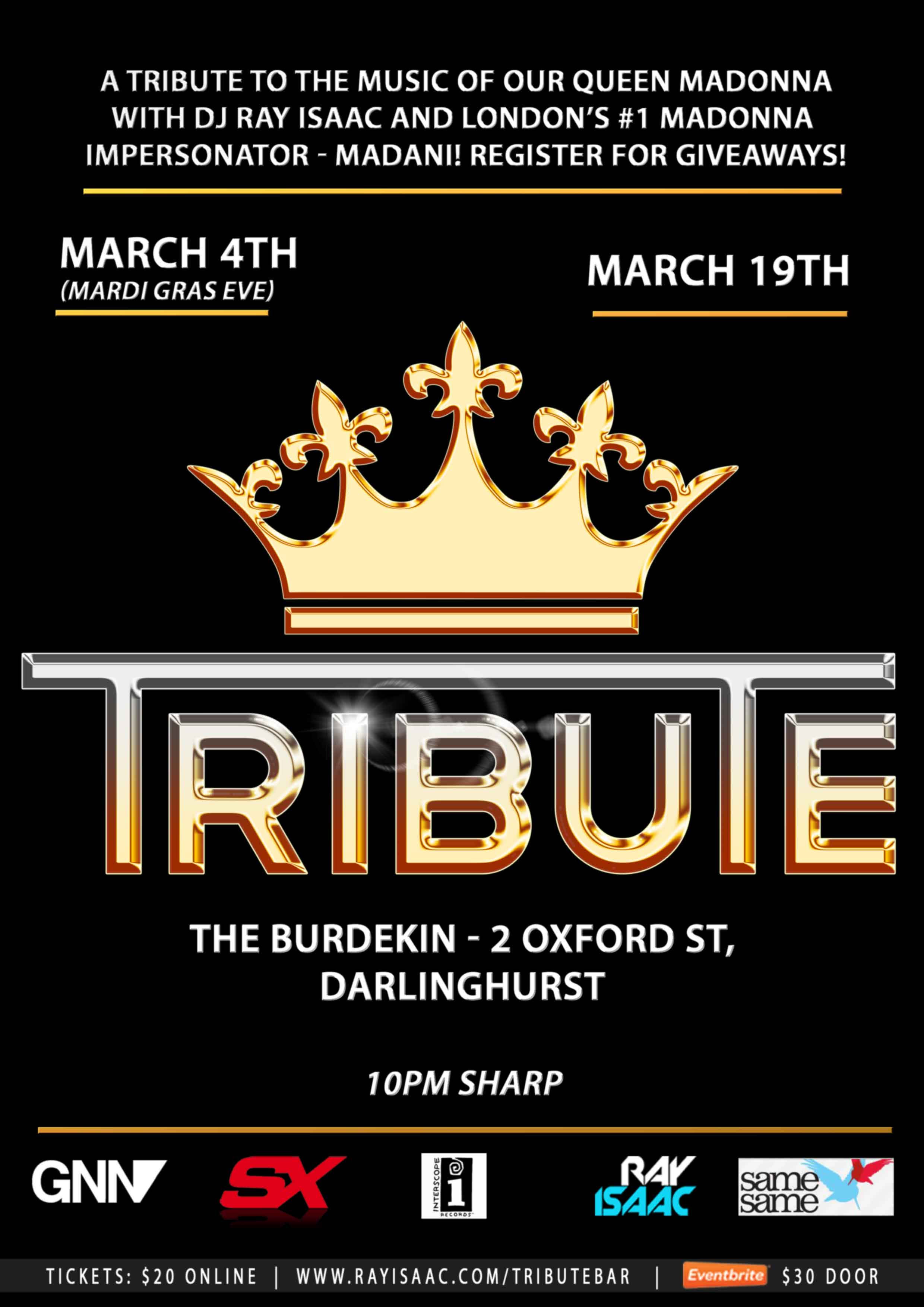 MADONNA TRIBUTE BAR
Material Girls and Angels will Get Together to pay tribute to Madonna whilst Causing A Commotion. So prepare your Rebel Heart to meet Unapologetic Bitches from all over the Drowned World. Once you decide to start living for love you'll only get 4 Minutes to buy your tickets!
Tickets:
Early Bird Price - $10
2nd Release Price - $20
Last Minute Price - $30
RULES & CONDITIONS
1. Tickets: You can buy Multiple tickets BUT you can only buy ONE AT A TIME. We must keep a record for legal purposes of each persons details that walks into our venue. Each Ticket gets scanned upon arrival!
2. AGE: 18+ ONLY - Must Show ID
3. PARKING: Street Parking should be available so get there early
4. DRESS CODE: Dress up in your fave Madonna Costumes OR just come as you like. No Flip Flops or Anything illegal - Its still a Club Venue we must respect their rules lol
5. NO REFUND POLICY: Tickets are Non-Transferrable and Non-Refundable! NO REFUND POLICY After you purchase!
6. DOOR SALES: Limited Tickets at $30 on the door
7. NO ATTITUDE HERE: The best thing about Tribute Bar is that we are a fun, positive, vibrant Madonna Family who keep the Vibe high. So expect a fun non pretentious crowd. This is a Madonna Music Party Celebration