Come and visit our farm and help us plant some trees!
About this event
Hi Team,
If you are free, we would love your help!
Under the 'Ribbons of Blue and Sashes of Green: Linking Landscapes across Box Woodland and Ironbark Forests Project' we are planting 2000 trees on our farm.
Our aim is to increase the health of the natural soaks and springs on our property by excluding pugging and nutrients from stock. The long term goal is to enhance the area by increasing revegetation and providing habitat for a variety of species including birds, mammals, reptiles and insects. We will then link this regeneration area to roadside vegetation, creating a corridor for native fauna to move through.
We will be planting the trees on Saturday 3 July, starting at 9.30am.
RSVP
Please RSVP by clicking register in this invite.
Please do so by 18th of June for catering purposes.
Tea, coffee and food will be provided on the day.
BYO
Bring your own: camp chair, coffee cup, water bottle, gardening gloves and any treeplanting tools you may have.
Location Details
The address listed is an approximation as we do not have an offical address yet.
Please use the map link below, to arrive directly at out farm gate:
https://maps.app.goo.gl/AEa89yiiwVdwFB598
There are two gates on either side of the road, it is the old rusty gate pictured below.
Looking forward to seeing you on the day if you can make it!
Best,
Georgia, Stuart, Michael and Raph.
Georgia: 0407 851 455
Stuart: 0402 352 458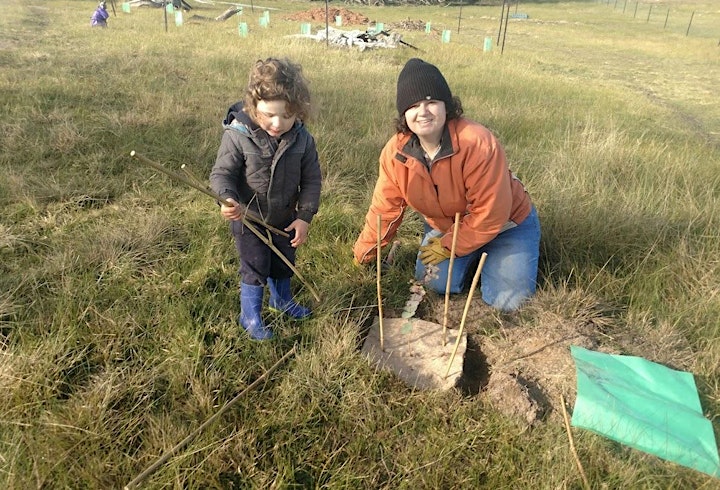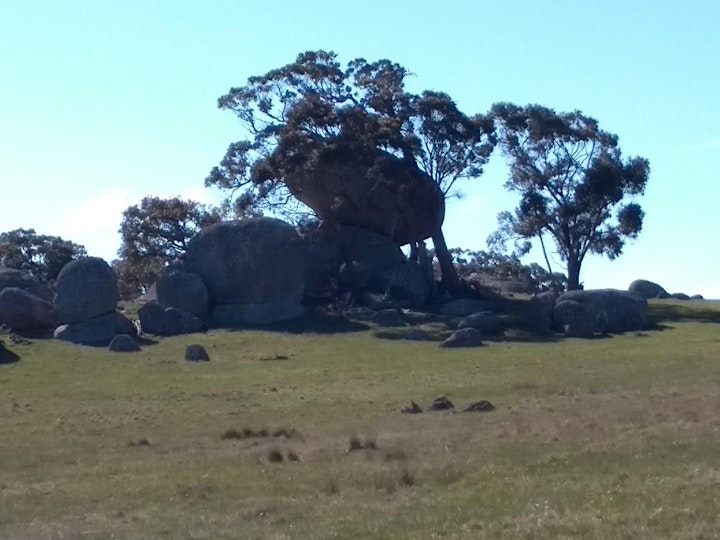 More Information of the Ribbons of Blue, Sahes of Green Project
The Ribbons of Blue, Sashes of Green Project focuses on the box woodlands and ironbark forests found across the central area of the Goulburn Broken Catchment.
The best examples of the region's remaining box woodlands and ironbark forests are mostly on public land, including roadsides and reserves, making these sites ecologically important for the rich diversity of flora and fauna they support. This project focuses on connecting fragmented large ironbark forest sites through revegetation and protection and improvement of remnant box gum grassy woodlands and waterways on private land. Private land is particularly important for grassy woodlands because although the more fertile areas were cleared, and therefore the threats to biodiversity were greatest, the gains through protection and appropriate management are also far greater. Creating corridors of vegetation linking private and public land helps fauna move through the landscape, which is important for migration and finding food and mates, and builds the resilience of this habitat to climate change.
This work has many benefits for farmers, including providing shade and shelter for stock and crops, reducing erosion and improving soil stability as well as providing habitat for wildlife (some of which provide positive ecosystem services to farms such as insect control and pollination).
This project will focus on two key areas for private land management:
• Protecting and enhancing existing remnant vegetation (e.g. through understorey planting, weed control, pest animal control) and revegetation to create corridors.
• Revegetation and protection of riparian areas (along waterways).