Treat the Shoulder - 8 & 9 April 2017 - Laurie Fawkner presenter

Saturday, 8 April 2017 at 9:30 am

-

Sunday, 9 April 2017 at 9:30 am (AEST)
Event Details
The Treat the Shoulder workshop will include processes for balancing the upper body inclusive of:
• Client health assessment/assessment techniques
• Soft Tissue Techniques including trigger point, myofascial release, stripping, passive stretching, nerve gliding, MET's, PR, etc.
• Reassessment
• The Monitoring Progress
• Maintenance Stretching
Techniques for Treating Shoulder Pain in areas inclusive of:
• Pectoralis Major & Minor
• Subscapularis (Tendonitis causes anterior shoulder pain)
• Thoracic
• Supraspinatus (Tendonitis cases posterior-/superior shoulder pain)
• Infraspinatus & Teres Minor (Tendonitis causes posterior shoulder pain)
This is a very hands on workshop. Please bring your massage table and equipment.
Presenter: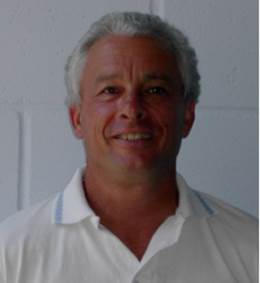 Laurie Fawkner initially graduated in Remedial Massage in 1989.  As a full time Remedial Massage practitioner and business owner for more than 25 years Laurie has had the opportunity to work with many allied health practitioners as well as being involved with many teams nationally and internationally.  He is an experienced educator and has facilitated numerous sports and massage trainings and is currently involved in teaching government training packages for the School of Integrated Body Therapy.  Laurie has also taught Massage internationally.  In addition Laurie has developed and presented programs for several private disability organisations in health and lifestyle.  Laurie has an Advanced Diploma of Health Science (Soft-tissue Therapy).
As well as running a successful Remedial Massage clinic Laurie and his partner also operate a dance school.  Laurie's other specialties are choreography, developing specialty bridal dances as well as private dance lessons.  Laurie is passionate about Remedial Massage and his favourite saying is "Knowledge is wealth – so share the Knowledge".
Laurie's appointments to medical teams have included:
1998 Appointed Deputy Director Massage Services S.O.C.O.G
2003 Aust. World University Games Team – Deagu, Korea
2006 Aust. World Long Course Triathlon Team – Canberra
2006 Aust. Men's Veterans Hockey Trans-Tasman Series – Hobart
2009 Aust. World University Games Team - Belgrade, Serbia
2010 Aust. Men's Veterans Hockey Trans-Tasman Series – Newcastle
General:
To book: please book online or phone 1800 456 855.
Pre-requisite:   Bodywork or Massage qualification
Please bring:  Massage table and equipment.  Own lunch or healthy lunch available to purchase.
CPE:  12 CPE points (ATMS policy accrues 1 CPE point for   each hour of approved educational time).
Cancellation policy:  Bookings cancelled between 7 and 21 days before the seminar/webinar date are able to transfer the booking to another seminar/webinar.  Bookings cancelled with less than 7 days notice before the seminar date will not be entitled to any refund.
Please note: if it is deemed that a seminar is not viable, it may be postponed or cancelled by ATMS. Participants of the seminar would be notified of the postponement or cancellation approximately 1 week before the scheduled date of the seminar.
Please be aware that it is not permissible to bring children to ATMS seminars.
When & Where

School of Integrated Body Therapy, LakeSpa
1 Callaghan Close
Charmhaven, NSW 2263
Australia

Saturday, 8 April 2017 at 9:30 am

-

Sunday, 9 April 2017 at 9:30 am (AEST)
Add to my calendar