Description
The annual conference of the Public Pedagogies Institute features a range of presentations, performances and workshops across the diverse field of public pedagogies and is open to participants from many sectors.
Topics of focus for presentations and workshops this year include: Maker Spaces, Activist Art, Creative Body Based Learning, The Public and Touch, Visual Thinking Strategies, Contemporary Social Movements, Community Art Practices and Local Knowledges.
Our 2018 theme – Transmissions: knowledges and public spaces – asks the question of how ideas and practices are transmitted in the public sphere. What ideas currently have currency and what sort of public dialogue/practices/frustrations are occurring? How can we make interventions into the application of transmission itself that dominates learning discourses and is reductive and ultimately destructive to publicness—specifically the spaces where we share knowledge, build relationships and create change.
What are Public Pedagogies?
We understand public pedagogies to incorporate the many sites in which teaching and learning occurs in the community or outside formal institutions. These may include museums, libraries, neighbourhood houses, community centres, public spaces, as well as through the arts, community engagement, public history, media and beyond.
Download the conference program schedule

Conference Dinner
A conference dinner will be held on Thursday evening at a local restaurant in Footscray.
Conference Dinner tickets are available here
Keynote Speakers 2018
Day One: Jake Burdick, Assistant Professor of Curriculum Studies at Purdue University
Day Two: Charlotte Courtois, Artist and founder of French association Konstelacio
About our Keynote Speakers
Jake Burdick is an Assistant Professor of Curriculum Studies at Purdue University. Jake is the co-editor of the Handbook of Public Pedagogy (Routledge), Complicated Conversations and Confirmed Commitments: Revitalizing Education for Democracy (Educators International Press), and Problematizing Public Pedagogy (Routledge). He has published work in Qualitative Inquiry, Curriculum Inquiry, Review of Research in Education, and Review of Educational Research. His research interests include public and popular sites of education, activist studies, and community knowledge and perceptions of education. The topic for his Keynote presentation will be Beneath Reason: Activist Public Pedagogies for the Post-Truth Moment.
Charlotte Courtois, founder of French association Konstelacio, is fascinated with cultural diversity, a passion that has been guiding her path for numerous years. She has lived in Australia, Spain and Tunisia. The creation of Konstelacio, a non-profit organization, was based on her observing of a strong need of intercultural dialogue education for children. This is the reason why Charlotte went on a 15-month round-the-world trip in 2011-2012, asking more than 200 children from 7 different countries to write stories which would show their culture and traditions (a day at school, a wedding, a birthday…) to other children all around the world. These stories were then illustrated by the children and put together as short storybooks and exchanged between participating children. Since 2015, Charlotte has been spearheading a project on traditional music, Lyra, gathering 6 musicians from Brittany (France), Tunisia and India, as well as an illustrator, a video director and a sound engineer.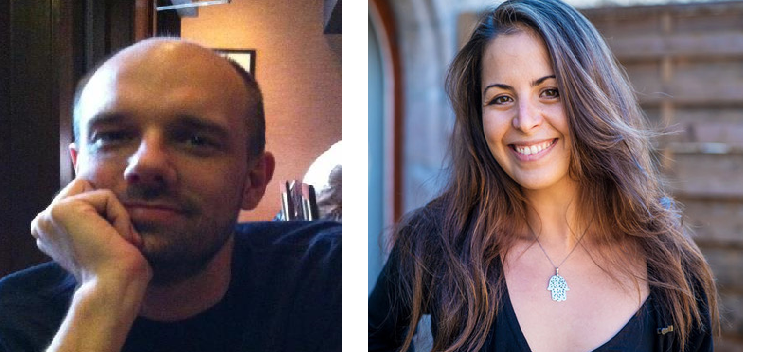 We look forward to seeing you at our 2018 conference!
Please Note: Reduced fee tickets and opportunities for assistance with registration costs are available on request. Please contact the organiser directly for concession or pay it forward enquiries.