Description
Tailored Translations – Translating and Transporting Cosplay Costumes Across Texts, Cultures, and Dimensions
Since the early 1980s the popularity of fan made cosplay costumes has spread through fan and alternative cultural communities around the world. This talk, unlike most scholarship in the emerging field of cosplay studies, focuses on the costumes and the way in which they act as user generated translations or fan translations from 2 dimensional source material to real world, functioning garments. The research is informed by the speaker's own experiences in the Australian, New Zealand and Japanese cosplay communities as a prize-winning cosplayer, event host and judge.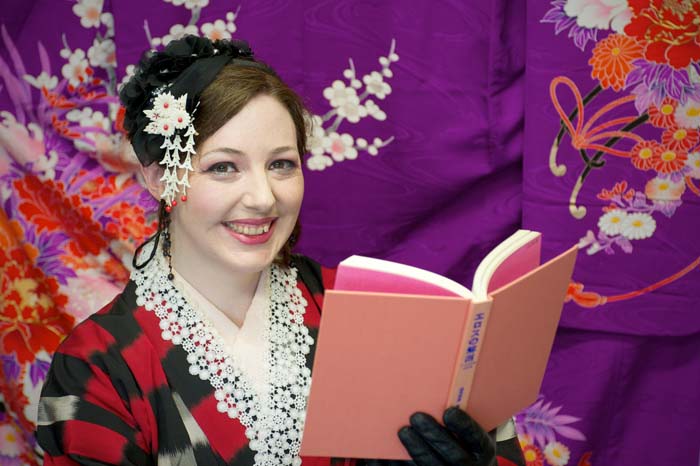 Emerald L King is a lecturer in Japanese at Victoria University of Wellington, New Zealand. She graduated from UTAS in 2012 from the School of Asian Languages and Studies with a PhD in Japanese Literature. Emerald's research is multidisciplinary and concentrates on two key areas - Japanese literature, particularly by women writers, and shojo (girls) culture, including clothing, costume and cosplay.

She is currently a visiting scholar at within the School of Humanities and the Asia Institute Tasmania and will take up a new position at LaTrobe University in February next year.