Description

Open Sesame – The Story of Seeds is a feature length documentary about a tiny part of the food chain with a big impact: SEEDS. Directed by award-winning filmmaker Sean Kaminsky, the film looks at the exceptional challenges that face seeds and our food supply.
According to the FAO (Food and Agriculture Organization of the UN), approximately 90 percent of the fruit and vegetable varieties that existed 100 years ago are gone. Heritage grain is near extinction. Meanwhile, GMO crops threaten traditional varieties via cross-contamination and patents prevent small farmers from breeding new varieties. Yet seed diversity is essential to provide food for a growing population in a changing climate.
Most people unless they garden or farm aren't aware of the risks facing our seed supply. This film seeks to change that by empowering people to take seeds back into their own hands in ways both small and large.
What people are saying:
"A touching and spiritual film that will no doubt encourage discussion about the future of agriculture…"
Yes! Magazine
See the trailer here.
Get more information on the film.
We will be showing Open Sesame: The Story of Seeds at 6.30pm on Wednesday 12 April 2017 at Foyer Oxford, 196 Oxford Street, Leederville.
Come along and bring your own food and non-alcoholic drinks!
You don't need to print the ticket as it's not needed for entry as we will use your name as identification.
Event Details
Doors open at 6.30pm. Films start at 7pm.
Running Time 82 minutes.
Bring your own food and non-alcoholic drinks.
Gold coin donations appreciated (to bring you more screenings).
Attendees are invited to bring seeds along to share and swap with others. We'll have our little seed library there for people to take seeds they want to use.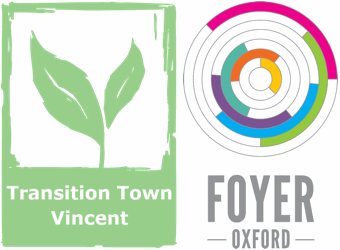 For more information on Transition Town Mount Hawthorn go to: www.ttmthawthorn.org
For more information on Foyer Oxford go to foyeroxford.org.au
Privacy Statement
We respect your privacy and will not provide your details to any third party. By booking tickets to this screening through Eventbrite, you will be added to our mailing list and will receive email invitations to further movie nights. You may also receive information related to the movie you have attended, and invitations to other events hosted by Transition Town Mount Hawthorn. If you don't wish to receive further emails from us, please unsubscribe through Eventbrite or email UNSUBSCRIBE to ttmthawthornmovies@gmail.com.
Disclaimer
By participating in this event you knowingly and willingly do so at your own risk. Transition Town Mount Hawthorn does not accept any liability for any damage, loss, injury or anything else you, your property or your guests may sustain or incur by attending this event.