Transformative Dialogue: Moving From Conflict to Constructive Conversations

Friday, 9 May 2014 from 9:30 am to 4:30 pm (AEST)
Event Details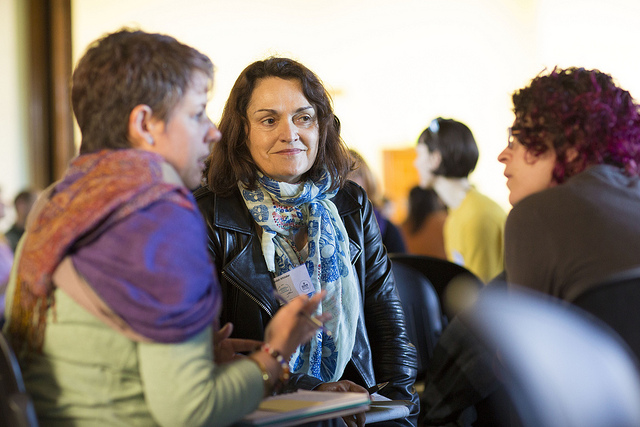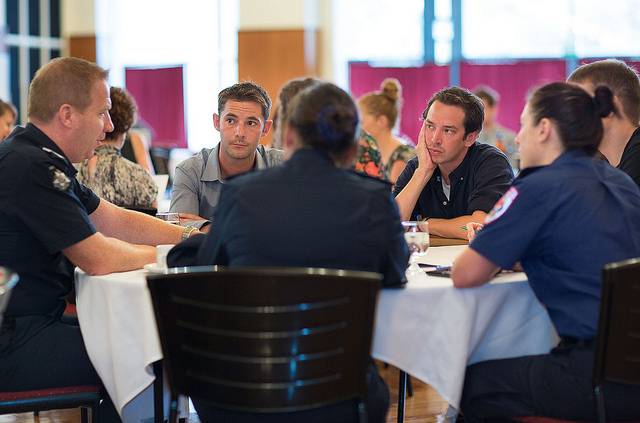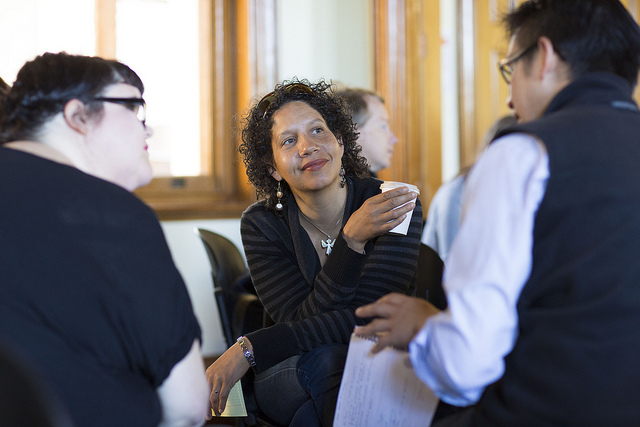 While conflict can be destructive to our communities, relationships and wellbeing, it also holds the unique potential for transformation - of our work, our relationships and ourselves.
So how do we learn to move from conflict to constructive conversations? How do we build our capability to foster genuine and transformative dialogue like masterful facilitators? What are the sources of theory and practice? What does this mean for our inner work, conversational routines and collective rituals when perspectives and opinions clash?
Join psychologist Sarah Rozenthuler, bestselling author of Life-Changing Conversations,  for this unique one day workshop to:
build your capability to shift situations of conflict toward generative outcomes and constructive relationships

discover how you can break limiting patterns of talking nice, talking tough or not talking at all

learn the tools and techniques to have transformative conversations and tap in to the greater potential of working with others

In this workshop you will:
Practice using the three tools of "conscious conversation" in a safe, supportive and energizing environment.

Expand your capacity to stand in your own truth while being receptive to the perspective of another person.

Learn how to communicate clearly, truthfully and generously, even when the stakes are high and the conflict runs deep.
The workshop draws on research, models and tools from diverse fields, including leadership development, applied psychology and couples therapy. We will also tap into our individual and collective wisdom to generate insights.

The result? You'll be better able to build a bridge where there's been a breakdown, shift a stuck situation towards resolution and tap into the transformative and creative potential of big conversations.

About Sarah Rozenthuler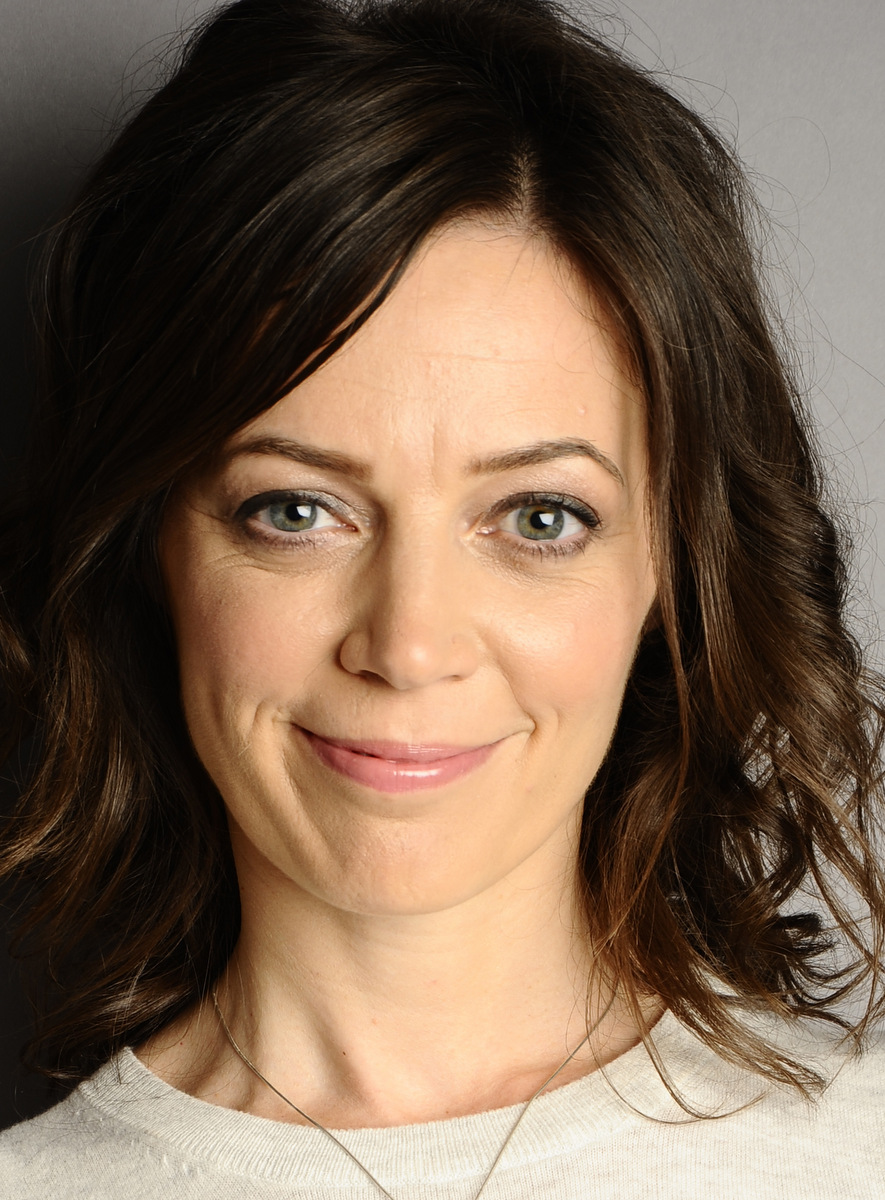 For over 15 years Chartered Psychologist Sarah Rozenthuler has been working with large organisations all around the world to create change by changing the nature of conversation. She  is author of the bestselling book Life Changing Conversations: 7 strategies for talking about what matters most and works with some of the most respected dialogue practitioners in the world, including Dr Bill Isaacs of Massachusetts Institute of Technology (MIT),  author of "Dialogue & The Art of Thinking Together."

Sarah is a  Senior Associate of Dialogos, a niche consultancy that specialise in creating whole-system change through generating dialogue, systems mapping and working with the whole person. In 2009, she joined the faculty of the Dialogos 10-month Leadership for Collective Intelligence programme for senior executives. 

Connect with Sarah on Twitter at @srozenthuler

Praise for Life Changing Conversations

There are a very few moments that we recall as truly significant shifts in our lives. These often, if not always, come through conversation. Read this book and understand why—a powerful guide to genuine growth and change. ~ William Isaacs, author of Dialogue and the Art of Thinking Together and Senior Lecturer at MIT Sloan School of Management

We evolve through conversation. When you are willing to change the conversation you are having, with others or with yourself, it can literally change your life. This great book shows you how. ~ Robert Holden Ph.D, author of Shift Happens! andHappiness NOW

In life there are conversations and there are conversations. And therein lies the trick. How to use conversation to produce desirable outcomes is what we all want to know more about. A wonderful spiritual teacher once advised me: "Speak your truth, but soothe your words with peace." In nine words, this is what this remarkable book is all about. ~ Neale Donald Walsch, best-selling author of Conversations with God 
When & Where

Linen Room
Abbotsford Convent
1 St Heliers St
Abbotsford, Victoria 3067
Australia

Friday, 9 May 2014 from 9:30 am to 4:30 pm (AEST)
Add to my calendar
Organiser
Who we are
We are an assembly of passionate and socially innovative professionals with cross-disciplinary skills and cross-sector experience working with diverse organisations and communities to address our most pressing social and environmental issues.
Our vision is to develop a collaborative community of practice, and build impactful and resilient networks of local and global communities building better futures for all, together.
What we do
We connect people and organisations doing something good from across Australia and around the world through innovative events and online social networks.
We offer learning and development programs for those working to build better futures to grow their capability, increase  their effectiveness and scale their collective impact.
We work with not-for-profit organisations, government agencies, social enterprises and community groups to co-create campaign and communications strategies with positive social and environmental outcomes.We co-design and facilitate implementation of collaborative community-based projects that harness the potential of emerging technologies, systems and networks for doing something good.
Founded by 2011 Melbourne Social Entrepreneur of the Year, David Hood, Doing Something Good is a social enterprise investing in Melbourne-based community initiatives including Collaboratory Melbourne and the Gathering Unconference.