Description
Discover how to Transform your Relationships with a Talking Stick.
*** From a series of Workshops that bring ancient wisdom for thriving in the modern world brought to you by Vitaya Womancraft.***
Hello, my name is Vita.
I am a Shamanic Womancraft practitioner, dedicated to bringing conscious feminine wisdom, energy and practices that enable personal and social transformation.
So many people feel not understood, respected, appreciated or simply heard in their relationships, families, workplaces and communities!
• Misunderstandings
• Conflict
• Anger & Aggression
• Frustration, Defensiveness and Resentment
• a sense of disconnection and isolation
These are but a few symptoms that are rooted in poor ability to communicate, which we are simply not taught! We are expected to know how to communicate and every area of our life depends on it, but majority of people simply don't know how to listen with empathy, particularly when they disagree with the other, or how to express themselves with authenticity and clarity.
Instead of going on another "communication skills course" I invite you to journey with me to the heart of the feminine that is steeped in empathy, collaboration, peace and creativity to solve modern problems and heal relationships in every area of your life. In this amazing intimate workshop, you will be guided to create and use your own communication tool, known as the Talking Stick.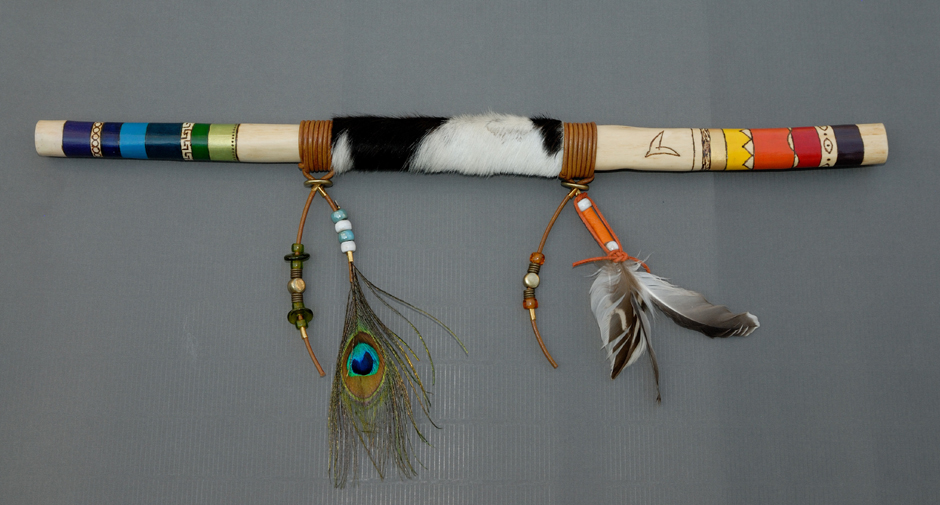 The Talking Stick is a tool and ritual that is the most powerful communication process used for millennia by American Indian, Aboriginal and many other indigenous cultures. They use it to solves problem, resolve conflicts, govern tribes, bring peace to warring clans and heal divisions in families.
So in this workshop you will discover how to literally transform your relationships and communication … shifting toxic and defensive energy into creative, healing and collaborative energy that affirms individuals as well as their connection.
Join me on this amazing day of creativity and personal empowerment. You will connect and share with other women as we craft, talk, learn and enjoy some healthy and delicious refreshments. Most importantly, you will tap into that deeper part of you to re-discovering your innate feminine wisdom and bring healing and peace to those you touch.
With blessings, love & light,
Vita
PS Refreshments and all supplies are provided, but if you're called to use a particular piece of wood, crystals, feathers, beads, etc for your Talking Stick, pelase feel welcome to bring them with you.