Transdisciplinary Symposium | Genome Editing: Technical, social and ethical...
Description
Transdisciplinary Symposium
Genome Editing: Technical, social and ethical challenges
Disruptive technologies such as CRISPR hold the potential to revolutionise the social, environmental and economic landscape but often face a number of hurdles before they can be adopted. New emerging technologies such as gene editing will not be able to deliver on their promises without both legal and social acceptance.
This transdisciplinary symposium will discuss the technical, legal and ethical challenges around the latest applications of gene editing.

ABOUT THE SPEAKERS
Josephine Johnston, Director of Research, The Hastings Centre
Josephine Johnston is an expert on the ethical, legal, and policy implications of biomedical technologies. In addition to numerous scholarly publications, her commentaries have appeared in Stat News, The New Republic, Time, Washington Post, and The Scientist. Ms. Johnston is interviewed frequently by the media, appearing in the New York Times, Wall Street Journal, the Guardian, Wired, and Vice Media and on ABC's "Nightline".
Josephine Johnston is a New Zealand-trained lawyer with a master's degree in bioethics and health law from the University of Otago. She joined the staff of The Hastings Center as a research scholar in 2003 and became director of research in 2012. Prior to coming to Hastings Center, Ms. Johnston worked as a bioethics researcher at Dalhousie University and the University of Minnesota. She has also worked as a lawyer in both New Zealand and Germany.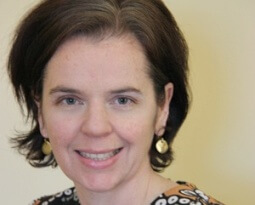 Gaetan Burgio, Group leader and head of the transgenesis facility, John Curtin School of Medical Research (JCSMR)
Gaetan Burgio is group leader at the John Curtin of Medical Research and head of the transgenesis core facility at the Australian Phenomics Facility. His group aims to understand individual differences that give some people an advantage in their ability to resist severe disease caused by infections. They use cutting-edge technologies (next-generation sequencing, genome editing) to study the biology of the interaction between the host and the pathogens. His group use CRISPR/Cas9 genome editing technology as a tool to study diseases with a specific focus on parasitic and bacterial infections. His group also develops the technology and aims to better understand the editing and repair mechanisms, and are particularly interested on the mechanisms of Cas9 binding and repair after double strand break. As part of the Australian Phenomics Network they provides to the scientific community CRISPR/Cas9 edited mice, advices on the technology and expertise on the development of the technology for specific applications.

Sébastien Cunnac, Research Scientist, Research Institute for Development (IRD) France
Sébastien Cunnac is a research scientist at the Research Institute for Development (IRD) in France. He studies molecular and genetic factors governing plant–pathogenic microbe interactions. His work currently focuses on Bacterial Leaf Blight of rice (BLB) that occurs in most growing areas worldwide and ranks in the three most serious diseases of this crop. In collaboration with Malian colleagues, he acts as principal investigator on a translational project harnessing genome editing technologies to design broad resistances to BLB in West Africa by integrating knowledge on indigenous pathogen strains diversity.
Earlier in his career, Sébastien spent five years in the USA as a postdoctoral scholar in laboratories at both Stanford University and Cornell University. Sébastien holds a Diplôme d'Ingénieur in Agriculture from ESAP (France) and a Master of Science in Biotechnology from Wageningen University (The Netherlands). Sebastien received his Ph.D. in Plant Biology from Toulouse University (France) in 2004.


More speakers to be announced.