'TRAIN YOUR ENTREPRENEURIAL MINDSET' - (Public Class)

Thursday, May 8, 2014 from 9:30 AM to 5:00 PM (AEST)
Event Details
Course Overview:
Are you ready to embrace the entrepreneurial mindset, and discover effective ways to perform like a master entrepreneur ?
This 'Train your Entrepreneurial Mindset' program is a 1-day Masterclass, focused at getting you thinking and performing like a successful entrepreneur.
The program is perfect for the small to medium business owner, budding entrepreneur, enterprising individual, or the intrapreneur.
During the course of the program you will discover powerful and effective methodologies developed and adopted by successful Australian entrepreneurs including Federico Re himself.
This tactical program will help transform the way you think, resulting in improved performance, confidence, drive, and direction. 
If you are serious about taking your business to new heights of performance, don't miss out on this unique opportunity to liaise with Federico, who will share his personal experiences of entrepreneurial success and business mastery.
Program Outline:
An Introduction to 'Entrepreneurship' - (Part 1)
Part 1 of the program will cover the following topics and/or achieve the following outcomes:
Examine the common traits of well known entrepreneurs, and how their skill-set has shaped the success of their business ventures.

Discover how your own skill-set can be harnessed and developed into powerful business building tools, by closely examining your personal attributes, namely your strengths and weaknesses.

Explore the meaning of the 'entrepreneur's curse' and how it describes the inability to focus on any one thing for a very long time.  Find out if you have the entrepreneur's curse, and how you can effectively manage this problem to ensure long term success.

Learn how entrepreneurs deal with the sceptics and their negative peers who may discourage or prevent them from achieving success.
Adopting the 'Right Mindset' - (Part 2)
Part 2 of the program will cover the following topics and/or achieve the following outcomes:
Learn how you can develop a 'can-do' attitude and a positive mindset to transform your business operation into a thriving venture.

Discover your 'passion zone', and learn how to leverage on this emotion or state of mind during turbulent / uncertain times, to boost your confidence and motivation.

Discover why entrepreneurs enjoy working outside the 'comfort zone', and how they learn from their experiences when pushed and challenged beyond the norm.

Discover the four different mindsets of various professions including the 'Adventurer' Mindset, the 'Artistic' Mindset, the 'Engineer' Mindset, and the 'Musician' Mindset.

Explore how you can develop your own set of principles and a philosophy to success by focusing on your own core values, beliefs, and legacy.

Develop a clear 'vision' for long-term success, by exploring the 'art to thinking big'.

Explore your 'exit strategy' or 'endgame' by developing your own mission statement; achieve a strong sense of purpose and clear direction behind the tasks you perform each day. 

Explore how 'creative visualisation' can be implemented into your daily practice to help you stay focused, as well as deal with the ups and downs in your business.

Explore the five types of occupations including the 'employee', the 'self-employed', the 'business owner', the 'entrepreneur', and the 'serial entrepreneur'.  Discover the traits of each profession and what motivates each individual within their role.

Explore the power and fundamentals of NLP (Neuro Linguistic Programming), and how you can master your mindset; boost your confidence in selling and negotiation; and attract others potential investors or stakeholders to your business.
Achieving 'Mastery' in Your Business - (Part 3)
Part 3 of the program will cover the following topics and/or achieve the following outcomes:
Explore the meaning of the '10,000 hour rule' and how this is directly linked to achieving business mastery and entrepreneurial success within your business

Explore the various phases of business growth from to 'start-up' to the 'exit' stage, and what to typically expect at each interval.

Discover the '4p's of Mastery' including passion, perseverance, practice, and performance. Find out how entrepreneurs leverage on these four pillars to achieve long term success.

Perform a 'Friction Test' on your business to understand the factors or obstacles that are holding back your business from achieving further growth.

Achieve the desired growth or momentum to your business by discovering how to best manage your frictions, as well as utilising your available resources which can accelerate your business growth.

Explore the art to delegation and staff empowerment.  Learn how to achieve the best results possible from your staff by instilling a clear sense of direction, as well as building an entrepreneurial culture within your business practice.

Learn simple ways to attract potential investors or stakeholders to your business, by leveraging on the good-will of your brand and your vision for significant growth.

Develop a solid understanding of the 8 business platforms or pillars to success.  Learn how entrepreneurs successfully prioritise their tasks across these eight areas of their business, ensuring they remain focused on business development instead of operational duties which may limit growth.

Discover your 'magic metric' within the business, and the core elements or ingredients to your business model that ensures increased productivity and efficiency.
The Art to Effective Decision-making - (Part 4)
Part 4 of the program will cover the following topics and/or achieve the following outcomes:
Explore how to make faster, better, and more informed decisions with the worry and anxiety in your business.

Explore the key constituents to healthy decision-making including foresight, insight and hindsight.

Discover your personality type and associated 'decision making / decisionship profile'.

Learn to differentiate a 'fact' versus a 'feeling' when making important decisions for your business.

Learn effective ways to assess and manage an 'issue' versus an 'opportunity', by firstly evaluating the magnitude of importance this has for your business, and then the effect this will have on your future growth.
1-Day Masterclass:
The 1-day Masterclass program will fast-track your learning over a single day.  This option is quick, effective and intense, and most suitable for individuals preferring to meet face-to-face with Federico Re.
Over the course of the 1-day Masterclass, you will be meeting with Federico Re over a single day between 9am-5pm (Mon-Fri).  Alternative meeting times can be arranged with the participant based on their specific needs and mutually agreed with Federico.
Public Class:
Public sessions are limited to a maximum of 6 people to encourage discussion amongst participants.
Sessions are conducted in a relaxed and professional business environment, and regularly held at the RACV Business Centre, located in 501 Bourke Street, Melbourne.  
About the Coach:
Federico Re (Founder & Entrepreneurial Coach – Creative Entrepreneur) www.creativeentrepreneur.com.au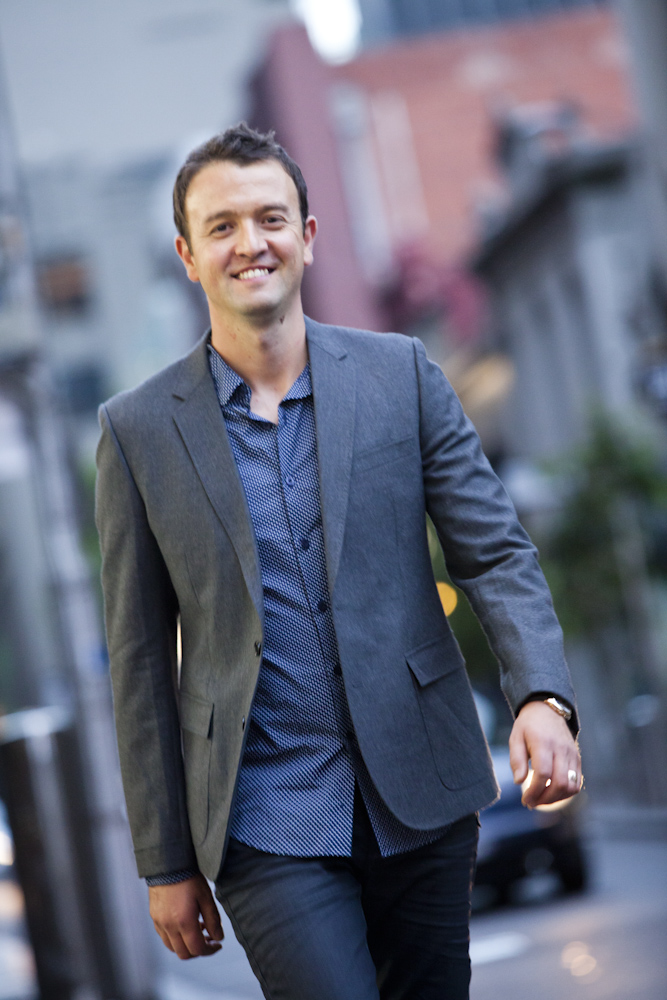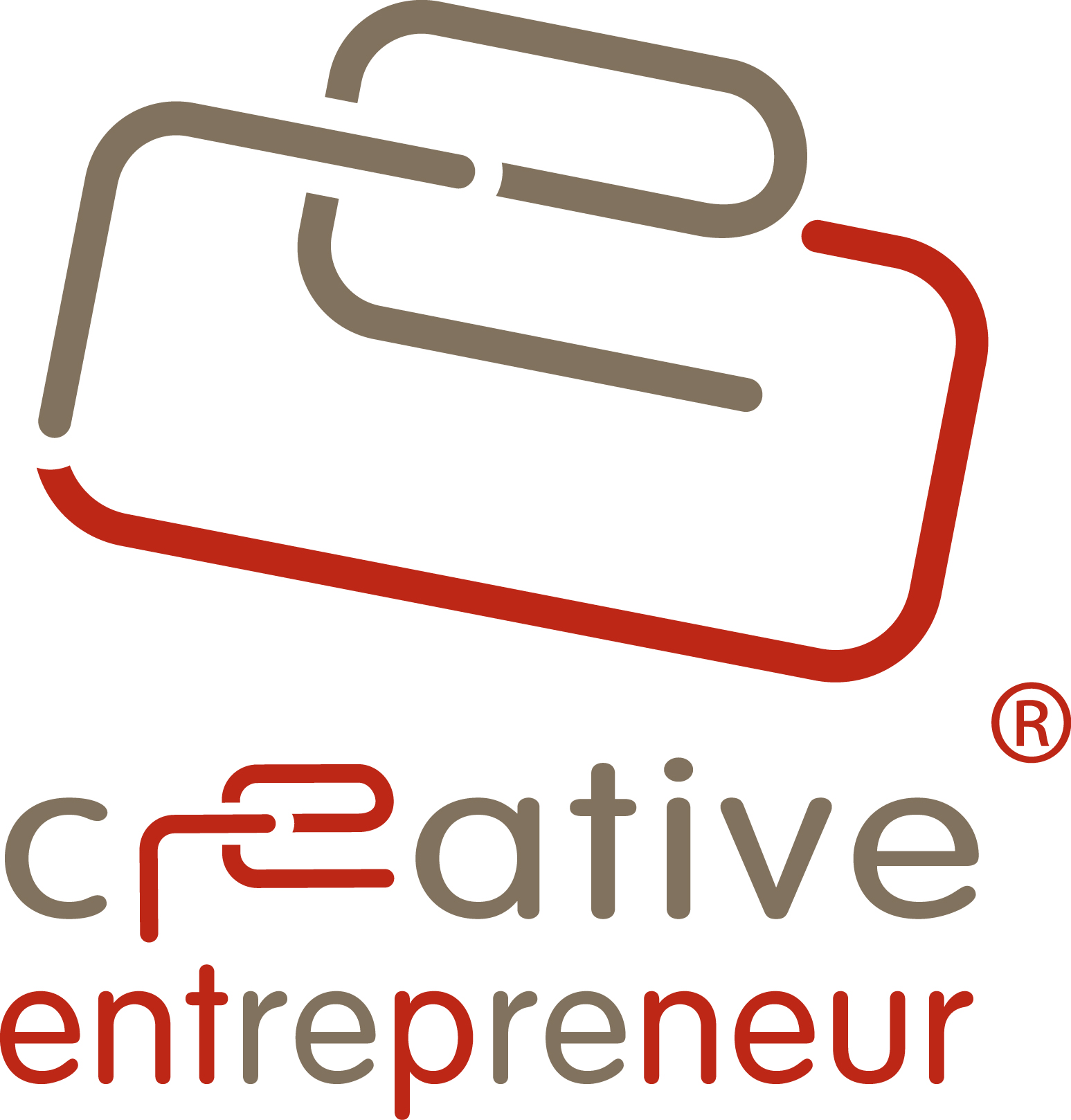 For nearly two decades, Federico has built his reputation as a business development specialist, entrepreneur, business coach, motivational speaker, and business expert across the small and medium business sectors.
Federico's story is inspirational, one where an enduring passion for business blossomed into an entrepreneurial adventure.
In 1997, at only 22 years of age, Federico co-founded his first business venture - a wholesale / retail designer stationery company which he and his business partner built from scratch, into a multi-million dollar venture.
His business achieved the unthinkable by delivering and sustaining revenue growth of more than 50% per annum over 10 consecutive years, reaching retail sales of more than $10 million per year, across 1000 retail stores, throughout Australia and New Zealand.
Driven by consumer lifestyle changes, Federico connects directly with people, inspiring and energising them to achieve greater things.He often draws on his personal experiences of leadership, entrepreneurial success, innovation, global trends, competitiveness, accountability, teamwork and diversity.
He has fuelled new product and brand initiatives, and successfully deployed new ways of performing fundamental business processes as the springboard to success for leading companies within the wholesale, retail, manufacturing, and professional service sectors.
His high level of enthusiasm, unconventional approach, openness to share personal experiences and down to earth nature, helps create a bonding rapport with his audiences.
Federico is also co-author of the successfull Millionaire book series: "Millionaire Coach" - How to Achieve a Millionnaire Mindset, and Have it All" (Published by Fiona Jones & Michael R. Dean, 2012/2013).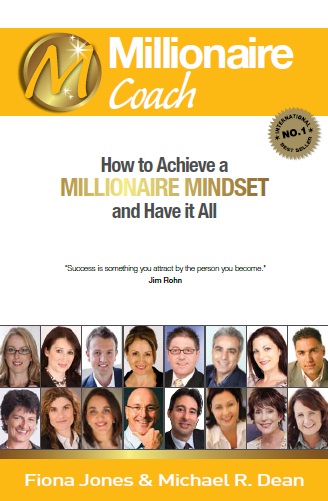 ** Special Promotion **
As a participant of this workshop program, you will receive:
↘ a FREE "Millionaire Coach" Book valued at $29.95*.    For more information about this book, please visit: www.millionairecoachbook.com.au;
↘ a special 10% DISCOUNT on any of our business programs*.  Simply enter discount promotional code "specialpromotion" when making your payment for any program via this online eventbrite registration system;
↘ a FREE initial half-hour Skype consultation with Federico Re valued at $99*
Testimonials:
"Federico is one of a kind. He has a broad range of skills that assists the many facets of a business. He has been an invaluable asset to RaeDiuM, and his genuine interest and caring nature is what sets Federico apart. In particular, I like the way he draws on experience from past endeavours and moulds a solution to fit the business 'problem' and explains his reasoning's with clarity and examples. Federico is a success story himself and the leverage that my business receives as a result is exactly what all businesses need to grow and prosper, regardless of the industry. If you are looking to take your business to the next step, looking for the advice on all pillars of business (in particular Operations, Marketing + Strategy) and someone who is passionate about watching you succeed in the process, well Federico Re is THE Creative Entrepreneur to have on your side."
RaeDium - Ranil Rajapaksha (Director)
--------------------------------------------------
"I found Federico to be a tremendous coach with a deep understanding of the principles that are essential to the success of any business. He has a great ability to dissect and analyse a business operation and quickly identify those elements that are most essential to increased future success. He communicates well, is easy to work with and delivered concise and understandable options to his listeners."
Aussie Interconnect - Shane Thorpe (Manager)
--------------------------------------------------
"I have Federico's support and advice invaluable during these early stages of my business and I really look forward to this continued relationship as we take my business to the next level !" Jesse
Beckon Media - Jesse Spezza (Director & Photographer)
--------------------------------------------------
"With an abundance of patience, Federico has helped me re-focus and gain both confidence and direction as we worked together on improving areas of my business. He has also opened my eyes to new possibilities and growth."
Gifts for Blokes - Heather Winchcomb (Owner)
--------------------------------------------------
"I would like to say that I have thoroughly enjoyed your sessions so far, and look forward to learning more from you in the future"
Know Foods Australia - Jessica St Clair Rogers (Fitness Instructor)
--------------------------------------------------
"Federico Re has been a huge wake-up call and guiding light for my business. Filmmaking isn't exactly learned from a textbook and Federico's direction has greatly helped me pursue my dream with a sustainable, profitable momentum. The greatest gift he gives is the framework for the right mindset. 'Give a man a fish and he'll eat for a day. Teach a man to fish and he'll eat for a lifetime'. Federico digs deeper, flexing his analytical prowess with a calm, collected consistency. He is adaptive and innovative in his methods for bringing out the best in others. I have never felt as confident and reassured about the plight of by business model until I began working with him. Federico's down-to-earth people skills, combined with his own proven business successes are just testimony to his level of perseverance and determination which one can't help but aspire to."
Foreground Media - Gavin Emmanuel (Director & videographer)
--------------------------------------------------
More Testimonials ?
Please visit: www.creativeentrepreneur.com.au/index/testimonials
Need Further Information ?
Contact Federico Re on 0408 510 378, or visit his website 
www.creativeentrepreneur.com.au
* Notes:
1. Free book can be collected on the day of the event; 2. Special 10% discount is valid up to 3 months from the date of your workshop session; 3. Free consultation is valid up to 1 month from the date of your workshop session.  Consultation must be held between the hours of 9am-5pm / Mon-Fri, and limited to 1 participant and a maximum of 1 accompanying guest. Outside of standard work office hours will incur additional costs as per the Terms and Conditions. 4. To receive your free Skype consultation, you must have correctly set-up Skype video/audio conferencing.  If you are unable to provide a valid Skype account, you will be contacted via phone (excluding 1800 and 1300 numbers) in order for the session to take place.  
When & Where

RACV Club
501 Bourke Street
(Business Centre - Level 2, Office 1 or 2)
Melbourne, Victoria 3000
Australia

Thursday, May 8, 2014 from 9:30 AM to 5:00 PM (AEST)
Add to my calendar