| | |
| --- | --- |
| 'TRAIN YOUR ENTREPRENEURIAL MINDSET' - (Private Class) | |
Event Details
Course Overview:
Are you ready to embrace the entrepreneurial mindset, and discover effective ways to perform like a master entrepreneur ?
The 'Train your Entrepreneurial Mindset' program is a 1-day Masterclass, or 4-week Online program, focused at getting you thinking and performing like a successful entrepreneur.
This program is perfect for the small to medium business owner, budding entrepreneur, enterprising individual, or the intrapreneur.
During the course of the program you will discover powerful and effective methodologies developed and adopted by successful Australian entrepreneurs including Federico Re himself.
This tactical program will help transform the way you think, resulting in improved performance, confidence, drive, and direction. 
If you are serious about taking your business to new heights of performance, don't miss out on this unique opportunity to liaise with Federico, who will share his personal experiences of entrepreneurial success and business mastery.
Program Outline:
An Introduction to 'Entrepreneurship' - (Part 1)
Part 1 of the program will cover the following topics and/or achieve the following outcomes:
Examine the common traits of well known entrepreneurs, and how their skill-set has shaped the success of their business ventures.

Discover how your own skill-set can be harnessed and developed into powerful business building tools, by closely examining your personal attributes, namely your strengths and weaknesses.

Explore the meaning of the 'entrepreneur's curse' and how it describes the inability to focus on any one thing for a very long time.  Find out if you have the entrepreneur's curse, and how you can effectively manage this problem to ensure long term success.

Learn how entrepreneurs deal with the sceptics and their negative peers who may discourage or prevent them from achieving success.
Adopting the 'Right Mindset' - (Part 2)
Part 2 of the program will cover the following topics and/or achieve the following outcomes:
Learn how you can develop a 'can-do' attitude and a positive mindset to transform your business operation into a thriving venture.

Discover your 'passion zone', and learn how to leverage on this emotion or state of mind during turbulent / uncertain times, to boost your confidence and motivation.

Discover why entrepreneurs enjoy working outside the 'comfort zone', and how they learn from their experiences when pushed and challenged beyond the norm.

Discover the four different mindsets of various professions including the 'Adventurer' Mindset, the 'Artistic' Mindset, the 'Engineer' Mindset, and the 'Musician' Mindset.

Explore how you can develop your own set of principles and a philosophy to success by focusing on your own core values, beliefs, and legacy.

Develop a clear 'vision' for long-term success, by exploring the 'art to thinking big'.

Explore your 'exit strategy' or 'endgame' by developing your own mission statement; achieve a strong sense of purpose and clear direction behind the tasks you perform each day. 

Explore how 'creative visualisation' can be implemented into your daily practice to help you stay focused, as well as deal with the ups and downs in your business.

Explore the five types of occupations including the 'employee', the 'self-employed', the 'business owner', the 'entrepreneur', and the 'serial entrepreneur'.  Discover the traits of each profession and what motivates each individual within their role.

Explore the power and fundamentals of NLP (Neuro Linguistic Programming), and how you can master your mindset; boost your confidence in selling and negotiation; and attract others potential investors or stakeholders to your business.
Achieving 'Mastery' in Your Business - (Part 3)
Part 3 of the program will cover the following topics and/or achieve the following outcomes:
Explore the meaning of the '10,000 hour rule' and how this is directly linked to achieving business mastery and entrepreneurial success within your business

Explore the various phases of business growth from to 'start-up' to the 'exit' stage, and what to typically expect at each interval.

Discover the '4p's of Mastery' including passion, perseverance, practice, and performance. Find out how entrepreneurs leverage on these four pillars to achieve long term success.

Perform a 'Friction Test' on your business to understand the factors or obstacles that are holding back your business from achieving further growth.

Achieve the desired growth or momentum to your business by discovering how to best manage your frictions, as well as utilising your available resources which can accelerate your business growth.

Explore the art to delegation and staff empowerment.  Learn how to achieve the best results possible from your staff by instilling a clear sense of direction, as well as building an entrepreneurial culture within your business practice.

Learn simple ways to attract potential investors or stakeholders to your business, by leveraging on the good-will of your brand and your vision for significant growth.

Develop a solid understanding of the 8 business platforms or pillars to success.  Learn how entrepreneurs successfully prioritise their tasks across these eight areas of their business, ensuring they remain focused on business development instead of operational duties which may limit growth.

Discover your 'magic metric' within the business, and the core elements or ingredients to your business model that ensures increased productivity and efficiency.
The Art to Effective Decision-making - (Part 4)
Part 4 of the program will cover the following topics and/or achieve the following outcomes:
Explore how to make faster, better, and more informed decisions with the worry and anxiety in your business.

Explore the key constituents to healthy decision-making including foresight, insight and hindsight.

Discover your personality type and associated 'decision making / decisionship profile'.

Learn to differentiate a 'fact' versus a 'feeling' when making important decisions for your business.

Learn effective ways to assess and manage an 'issue' versus an 'opportunity', by firstly evaluating the magnitude of importance this has for your business, and then the effect this will have on your future growth.
1-Day Masterclass or 4-Week Online Program ?
You have a choice of selecting two training options based on your personal preference and business needs.  
Option 1 - 1-day Masterclass:
The 1-day Masterclass program will fast-track your learning over a single day.  This option is quick, effective and intense, and most suitable for individuals preferring to meet face-to-face with Federico Re.
Over the course of the 1-day Masterclass, you will be meeting with Federico Re over a single day between 9am-5pm (Mon-Fri).  Alternative meeting times can be arranged with the participant based on their specific needs and mutually agreed with Federico.
Option 2 - 4-week Online Program
The 4-week Online Program is delivered via Skype or via GoTo Meeting and convenient for the individual or organisation preferring to undertake their learning from their home/office or business premise. 
You are required to either have a Skype account ready for audio/video conferencing, or connect via the GoTo Meeting session link you will be provided by us, before the program commences.
Over the course of the 4-week program, you will be meeting with Federico Re each week for a 2-hour session.  Each session will cover topics specified in Parts 1, 2,3, and 4 defined above.
Private Class / In-house Training:
This private session can be arranged for individuals or businesses needing personalised training and coaching, tailored for their specific business needs and personnel.
Sessions are limited to a maximum of 6 people per one paid registrant within the one organisation. Groups larger than 6 people can be arranged at an additional cost.  Please contact Federico on 0408 510 378 for further information.
Sessions can be held at the RACV Business Centre, or at a suitable location anywhere within Australia*.
* Additional travel costs will apply for sessions held outside of Melbourne CBD.
About the Coach:
Federico Re (Entrepreneurship Coach & Founder of  Creative Entrepreneur) 
For nearly two decades, Federico has built his reputation as a business development specialist, entrepreneur, business coach, motivational speaker, and business expert across the small and medium business sectors.
Federico's story is inspirational, one where an enduring passion blossomed into an entrepreneurial adventure.
In 1997, at only 22 years of age, Federico co-founded his first business venture - "Cristina Re" (www.cristinare.com). He built the brand into a successful and profitable designer stationery and giftware company.
His business achieved the unthinkable by delivering and sustaining revenue growth of more than 50% per annum over 10 consecutive years, reaching retail sales of more than $10 million per year, across 1000 retail stores, throughout Australia and New Zealand.
Driven by consumer lifestyle changes, Federico connects directly with people, inspiring and energising them to achieve greater things.  He often draws on his personal experiences of leadership, entrepreneurial success, innovation, global trends, competitiveness, accountability, teamwork and diversity.
Federico is co-author of the International Best Seller: "Millionaire Coach" - How to Achieve a Millionnaire Mindset, and Have it All" (Published by Fiona Jones & Michael R. Dean, 2013).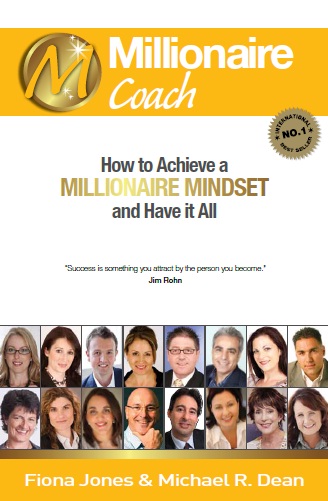 Federico is also featured on the following popular magazines, and is a regular editorial contributor on the specific subjects of intrapreneurship, entrepreneurship, and leadership management, which he is known for: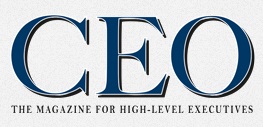 Federico is also an accredited 'Decisionship' coach who was personally trained by Serial Entrepreneur Creel Price whilst participating in the 'Ultimate Growth Adventure' (UGA) program at the 'Branson Centre of Entrepreneurship' in South Africa in late 2013.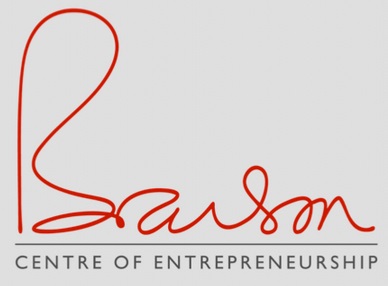 ** Special Promotion **
As a participant of this workshop program, you will receive:
↘ a FREE "Millionaire Coach" Book valued at $29.95*.    For more information about this book, please click here.
↘ a special 10% DISCOUNT on any of Federico's programs*.  Simply enter discount promotional code "specialpromotion" when making your payment for any program via this online eventbrite registration system;
* Notes: 1. Free book will be supplied to you during the workshop session.  2. Special 10% discount is valid up to 3 months from the date of your workshop session; 
Need Further Information ?
Contact Federico Re on 0408 510 378, or visit his website  at www.creativeentrepreneur.com.au
Where

Face to Face / Location to be mutually agreed