Description
Speaker: Fred Watson AM, Astronomer and popular scientist
Date: Thursday, 24 March 2016
Time: 6pm-8pm (Stargazing - City under the Stars add on 8:15 - 9:30pm)
Cost: $25 Members and Australian Geographic subscribers, $35 General public
City under the Stars - Stargazing add-on $15 per person
Inclusions: Exhibition viewing and drink on arrival (6-7pm) and talk (7-8pm)
---
The annals of astronomy are littered with the household names that have shaped our understanding of the Universe – Galileo, Kepler, Newton, Herschel, Einstein, Hubble, Hoyle and so on. But many of these scientists relied for their breakthroughs on the work of unsung trailblazers. Newton himself, writing in 1676, said that he had seen further by 'standing on the shoulders of giants'. The fact that one of these giants was a rival whom Newton did his best to discredit seems absurd to us today. Yet Robert Hooke laid the foundations of Newton's understanding of gravity – and became the unsung hero of the story. In this entertaining and fully-illustrated talk, astronomer Fred Watson selects just a few of astronomy's unsung trailblazers for some overdue recognition.
City Under the Stars - Stargazing add-on
Join us after the talk for an exclusive stargazing opportunity with Fred Watson and Marnie Ogg from Sydney Observatory on the Australian Museum terrace – includes refreshments.
---
Trailblazers Talks, presented by Australian Geographic, brings together Australia's greatest living explorers for a series of inspirational events. The 21-weeks series will be held on Thursday evenings from 25 February – 14 July 2016.
---
Presented by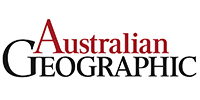 Event Partners