Description
Explorer: Gaby Kennard, OAM
Date: Thursday 30 June 2016
Time: 6pm-8pm
Cost: $25 Members and Australian Geographic subscribers, $35 General public
Inclusions: exhibition viewing, drink on arrival and talk
---
Come and hear from famous Australian Trailblazer Gaby Kennard, who in 1989 became the first Australian woman to fly solo around the world, in a single engine Piper Saratoga.
It was an heroic flight, one that she dedicated to American aviator Amelia Earhart, who disappeared on a world flight in 1937. Gaby was faced with instrument malfunction before she even left Australia. She was robbed of precious survival gear in Rabaul. In unforecast winds she came close to running out of fuel and was forced to make an emergency landing on a high security airfield. Her engine cut out over the Pacific and she plummeted thousands of feet. Buffeted by severe electrical storms over the Atlantic she was forced to divert from her course.
Come and meet this heroic Trailblazer.
Gaby will also being signing her book after the talk
---
Trailblazers Talks, presented by Australian Geographic, brings together Australia's greatest living explorers for a series of inspirational events. The 21-weeks series will be held on Thursday evenings at the Australian Museum from 25 February – 14 July 2016.
---
Presented by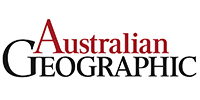 Event partners