Join us for a full day traditional Aboriginal Craft and Connection experience.
About this event
Yarn Bark
Yarn Bark is a First Nations led organization supporting First Nations Communities and Young People to heal and realize their inherited strength, knowledge and capacity to live holistically healthy lives through connection to culture, community and country.
Yarn Bark is committed to forging deep connections between First Nations Peoples and Communities and Non – Indigenous People who live and work across these traditional lands now known as Australia. We facilitate these connections through transformational experiences that create energetic and spiritual spaces for all people to connect to the essence and heartbeat of First Nations Culture, Methodologies and way of being.
This Experience
We are committed to keeping alive the ancient skill and knowledge surrounding traditional Aboriginal Craft and Artefact making and believe all people have a role to play in this journey. Far to often we are seeing fake artefacts mass produced and sold across the world that lack authenticity, cultural significance and the story of how they come to be.
We will be delivering a series of full day Traditional Craft and Artefact Making Experiences where participants will immerse themselves in the end to end process of bringing artefacts to life and will leave with their own items to embrace.
This process is far more than just physically crafting, but rather involves connecting deeply to yourself, with others and the land, storytelling, deep listening and creative expression.
Safe Space
This is a safe space for all people of all cultures to participate in. Harmful, Hurtful or Discriminative behaviors will not be welcomed. This is a space of care, kindness and experiential learning where those participating are encouraged to bring their whole selves free of fear or judgement
Safety - Tools
Throughout this workshop we will be utilizing sharp tools including saws, axes and rasps. We will provide gloves for safety and will have first aid kits on site. Although it is our vision for you to leave with a finished product, we do not intend to rush through the process and compromise your safety in doing so. You do not need experience in utilizing hand tools, but it is important to know that it will take a little bit of time for those inexperienced to find their craft rhythm. This is all part of the experience.
Family Tickets
If you were interested in purchasing a family ticket for this experience, please contact us directly on the details at the bottom of this page.
Catering
Snacks, Coffee and Tee will be provided. Please bring your own lunch and drink bottle.
Location and Directions
Tanderrum, 181 Lithia Lane, Shepherds Flat, VIC 3461
For those of you visiting Tanderrum for the first time, the easiest way from Melbourne is this. Over the Westgate Bridge, exit at the Western Ring Road, then on to the Western Freeway. Exit on to Ballan-Daylesford Rd (C141) & head up to Daylesford. Right at the Howe St / Raglan St round-about then a left up at the Midland Hwy. Turn left into Carroll's Lane off the Midland Highway just after passing Lalgambook (Mt. Franklin). Left into Lithia Lane. Travel about 1.65km, past the large holding dam on the left. Head down through a little dip in the road then enter first driveway on left with stone wall entrance. Look for the signs that say Tanderrum & "181". Follow driveway till you arrive at the shed.
The location of this workshop is about 10km outside of Daylesford, Victoria on 100 aches of beautiful bushland. The property itself is off dirt roads, although 4WD would be ideal, it is accessible for all vehicles, please take it slow.
Refunds / Cancellations
We do not offer refunds for these workshops. However, in the event that you cannot make the experience we are happy for you to reschedule or receive a Yarn Bark Gift Card for the same amount.
In the event that Yarn Bark is required to reschedule this event due to weather conditions or COVID-19 all ticket holders will be offered the opportunity to attend a rescheduled workshop or receive a Yarn Bark Traditional Craft Gift Card.
What to bring
Warm clothes, suitable shoes to walk through the bush, drink bottle, lunch.
What not to bring
Drugs, Alcohol, Pets
Toilets
There are no flushing toilet facilities on this property. Toilets are bush composting toilets that will be set up in locations of privacy. If you are not comfortable with this set up at your own discretion you may decide to travel by car to the closest flushing toilet facilities.
Acknowledging Country
We acknowledge the Traditional Owners of the Land we gather on. Sacred Djaara - Dja-Dja-Wurrung Country. Always was, always will be. On this Land the Djaara people performed age old ceremonies of celebration, initiation & renewal. We honor their living culture & deep connection to Country. Our deep respect to Elders past, present & emerging.
We honour 'Djandak' (Country) the sacred land itself & all the ancient Story & Songlines that live here.
We honour 'Murrup' (Spirit) alive & well in the water, the birds, plants, animals, earth & rocks.
We honour 'Martinga Kulinga Murrup' (Ancestral Spirits) & the sacred places that surround & hold us safely. Lalgambook (Mt. Franklin), Larne-ne-barramul (plains of the emu), Leanganook (Mt Alexander), Tarrangower (Maldon) & Kooroocheang (Smeaton Hill).
Contact Us
Will Austin
yarn.bark@gmail.com
Insta: https://www.instagram.com/yarn.bark/?hl=en
Facebook: https://www.facebook.com/YarnBark/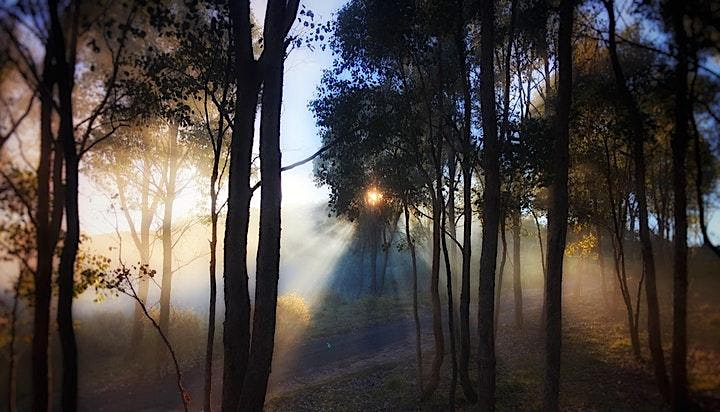 Organiser of Traditional Artefact Making and Connection - Full Day Experience