About this Event
As part of TIQ's Export Connections series, Impact Innovation will deliver an interactive seminar providing you with the right connections, knowledge and tools to succeed in overseas markets.
We are excited to have Krista Watkins, Managing Director of Natural Evolution, and recipient of the Emerging Exporter Award at the Premier of Queensland's Export Awards 2019, as our keynote speaker.
Natural Evolution Foods is an all Australian grown, owned and made family business committed to bringing you the highest grade natural super foods the world has to offer.
Krista will be presenting on Natural Evolutions' export journey and share insights from her first-hand experience entering and succeeding across new and increasingly competitive markets.
In addition to Krista's presentation, this collaboration event will provide you with new contacts and connections that will drive your export competitiveness and growth.
Please note: The event will commence at 7:15am for guest arrival and networking, with a 7:30am start, concluding at 9:30am.
About our speakers:
Keynote: Krista Watkins, Managing Director of Natural Evolution
Krista is a leader in agricultural innovation and entrepreneurship. Krista is is the Co-founder and Managing Director of Natural Evolution, a company specialising in green banana and other waste produce products. Krista's interest in reducing waste and finding uses for unsaleable produce led to the development of Natural Evolution in 2015.
Following tireless work and research, she her Natural Evolution Co-Founder Rob Watkins built the worlds first pharmaceutical grade green banana processing facility and pioneered the process of turning produce in functional foods and cosmetics.
This development led to the duo releasing their Gold Edison Award winning food processing technology Nutro-Lock. A world first processing technology that is able to dry and mill simultaneously while still locking in valuable plant phytochemicals 20-50 higher than other food processing techonologies.
The business has experienced remarkable growth, expanding into international markets and winning sustainability and innovation awards in Australia and overseas. Krista's efforts have earned her the prestigious AgriFutures™ Rural Woman of the Year 2018 and EY's 2019 Northern Disruption Entrepreneur of the Year.
Collaboration facilitator: Brian Ruddle, Impact Innovation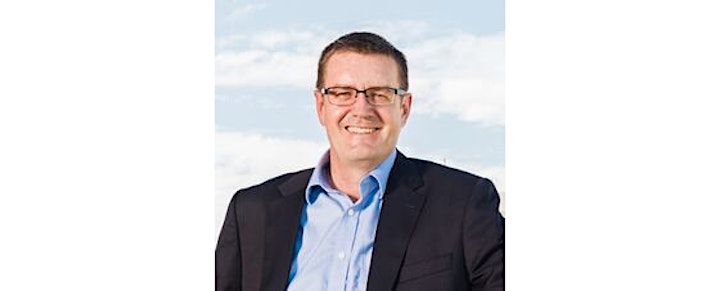 Brian Ruddle is the Managing Director of Impact Innovation Group, leading a team of specialist innovation and technology commercialisation practitioners across Australia.
Since founding the company in 2006, Brian has developed innovation systems for all size enterprises, from SMEs to multinationals. Working closely with governance boards and senior managers, he helps derive value from R&D, innovation programs and commercialisation efforts, turning ideas into assets for local and international markets. Brian draws on more than two decades of experience across Asia, Africa and the Pacific, where he managed projects in sectors such as health, education, mining, agriculture, finance, trade, and water.