Town Planner reveals tricks of the trade for faster and cheaper development
Description
Welcome to the Bulleen Property Meeting

My name is Tony Lambrianos and I facilitate the Bulleen Property Meeting. I am a full-time property investor, entrepreneur, educator and mentor. My role as facilitator is to organise monthly networking events, and invite great property experts and experienced property investors to share valuable property information with you as guest speakers. There is no selling at these meeting just great information sharing.

This can be a great way to expand your skills, gain introductions to high quality industry professionals (mortgage brokers, accountants, solicitors, property subdivision consultants, etc), and develop camaraderie with likeminded property investors who have pracical knowledge in implementing different strategies!

It doesn't matter whether you are new to property investing or experienced, the meetings absolutely cater for everyone.

I invite you to come to our property meet up and EXPERIENCE our group for yourself - I guarantee you'll LOVE it!

TOPIC: Expert reveals "trade secrets" for faster + cheaper property development!

To kick start the year I am thrilled to have expert town planner David Klingberg come and talk to the group about:
- subdivision applications, planning and design tricks of the trade for faster and cheaper development.

PLUS
- how to solve the major pain points of developers throughout the planning approval process.
Drawing upon real world cases, David will discuss the most efficient and effective ways to get your desired development outcomes. Knowing what can and cannot be done in your Council area will save you stress, time and money.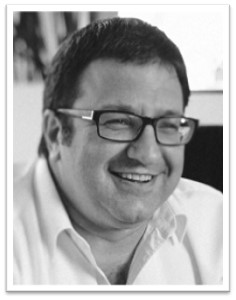 David Klingberg has over 30 years' experience in the planning and the design industry. David specialises in bringing together teams and managing industry leaders to deliver outstanding outcomes in urban development, town planning and urban design. David has worked on significant projects nationally and internationally for state and local governments, as well as the private sector.
These include land use strategies and growth area planning, mixed use and residential master planning, urban regeneration, town centre revitalisation studies and initiatives, state and local government planning policy development and urban design advice. David is driven to produce great planning and urban design outcomes, education and training. He regularly presents at conferences both in Australia and Asia and teaches at Universities and for the Planning Institute of Australia.

Come and meet David in person, and network with other investors who are currently buying, developing, renovating and selling in the property market today.

Make you secure your ticket and attend this evening of increadible property education!

The Veneto Club in Bulleen (just off the Eastern Freeway) offers plenty of parking.

There is a $20 per head entry charge and $30 for couples!

You are always welcome to bring along friends or relatives who are interested in property investing, it is all about networking with like-minded people!

I look forward to seeing you there

Tony Lambrianos
Bulleen Property Meeting Leader